Pisces Horoscope 2016
Pisces horoscope for 2016 is out now to bless you with a life full of bliss. These absolutely FREE predictions are made by the world class astrologers. If you are a Piscean, read these predictions for your benefit; and if you are not, peep into the future of your Piscean loved ones.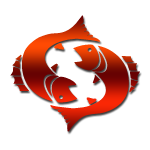 2016 will start with the arrival of Saturn in Scorpio and Jupiter in Leo. Rahu and Ketu will remain in their previous houses till January 31. Later Rahu will step in Leo and Ketu will step in Aquarius. Let's now know what horoscope 2016 for Pisces is foretelling about you.
हिंदी में पढ़ने के लिए यहाँ क्लिक करें
Pisces Horoscope 2016 For Family
Your family relationships might not make you happy this year. You might not be able to coordinate with your family and this may lead to disputes within your family. Relationship with your spouse will start improving after August this year. Pisces horoscope for 2016 foretells that You will share a very affectionate relationship with your mother while relations with your father might turn bitter this year. You should hear everyone carefully and then take decisions accordingly. Do not force anyone to do things what you want. This might complete the work temporarily, but might cause problems later
Health Astrology 2016 For Pisces
Your overall health will remain average this year. You should stay alert till August as some small health problems might bother you. For those who are in their Jupiter major or sub period need to be more careful about their health. As per Vedic astrology 2016 predictions for Pisces, you might get overpowered with diseases. There are chances that you might have to suffer from illnesses related to intestines, liver, blood, kidney, etc. Take utmost care of your diet. Take a healthy balanced diet. Try to indulge yourself in exercises or you might have to face losses.
Pisces Finance Horoscope 2016
You will face many ups and downs this year in your financial status. According to the Vedic astrology 2016 forecast for Pisceans, you will find your expenditures to be low this year. Your wealth will remain in your hands. You need to be cautious as you might get duped this year. Be careful and do not trust anyone blindly. Time is crucial for savings and purchasing new items.
Job Predictions 2016 For Piscean
Some difficulties might arise your way during the beginning of this year. But, the chances of making progress are high for you this year. Pisces horoscope 2016 predicts that you might also get a new job. Be careful and do not leave your first job before getting another one. Things might not turn in your favor as finding a new job might take some time. Maintain cordial relations with your friends and family, as they might help you in finding a job for you. There is no need to worry, as success in your way is assured.
Business Forecast Of 2016 For Pisces
Pisces will gain more profits this year, as the upcoming year is quite beneficial for them. As per Vedic astrology 2016 for Pisceans, you might find new business partners and chances are high that you might think of starting up a new business. Do not trust people before August as someone might try to dupe you. Those who are currently in their Saturn major period will enjoy most of everything this year. Profits will be average and progress in your business is assured. Upcoming time is favorable for you, but you need to stay alert.
Pisces Love Horoscope 2016
As per Pisces 2016 predictions, your love life will remain average this year. Time is not appropriate, if you want to put your heart out to someone. Time is not very favorable for starting up new relationships. Wait till August, if you want to express your feelings to someone. Chances are also that your interest for that person might decrease. Disaffection and misunderstandings might overpower you this year. Thus, waiting till August this year is recommended.
Horoscope 2016 About Sex Life Of Pisces
Your sex life is not going to delight you this year. You might stay busy in your own problems and stress this year. Pisces horoscopes 2016 predict that your Interest in sexual activities will also get minimised. Stay cautious as there are chances that you might feel physically inactive and weak. This might also lead to loss in sexual pleasures.
Important Dates
Do not take any important decisions from March 25 to August 13. The time is not crucial for engaging in any kind of partnerships also. Avoid travelling to places until moon will stay in Libra. Keep your mind at peace and avoid negative thoughts till moon is in Leo, Scorpio, and Aquarius.
Remedies
Do fasting on Thursdays and offer yellow wheats to cow. You should also give yellow clothes to some priest, Brahman or handicapped person.
If you want to get more detailed and personalized predictions, get your FREE Kundali from here: MyKundali For FREE
So, this was all we had for you in this year. Utilize the best of this Pisces horoscope for 2016 and make your life even better.