Virgo Horoscope 2016
Virgo horoscope for 2016 is out now to bless you with a life full of bliss. These absolutely FREE predictions are made by the world class astrologers. If you are a Virgonian, read these predictions for your benefit; and if you are not, peep into the future of your Virgonian loved ones.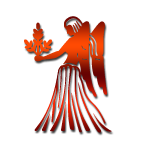 2016 will start with the arrival of Saturn in Scorpio and Jupiter in Leo. Rahu and Ketu will remain in their previous houses till January 31. Later Rahu will step in Leo and Ketu will step in Aquarius. Let's now know what horoscope 2016 for Virgo has brought for you.
हिंदी में पढ़ने के लिए यहाँ क्लिक करें
Virgo Horoscope 2016 For Family
You may not share an affectionate bond with your life partner this year. There is a possibility that you may start feeling alienated from each other for a period of time. Reason behind this apathetic feeling may be due to work pressure, lack of coordination and understanding between you and your partner. As per Virgo horoscope for 2016, relationship with your parents will be cordial, but difference in ideologies and beliefs may make things bitter. Disputes may arise with your brothers. Things may not be normal with your maternal uncle. Though, you will see things falling on your side after August 11.
Health Astrology 2016 For Virgo
Your health might not stay good until August 11. Vedic astrology 2016 predictions for Virgo tells that you may have to face physical as well as psychological problems this year. Be cautious, as you might have to suffer from problems related to throat, face, digestion and intestines. You might complain about gastric issues too.There is a need to keep an extra care this year. Keeping healthy diet and doing regular exercise is the only way out from these problems. There are chances that some old disease might bother you this year.
Virgo Finance Horoscope 2016
Time may not be favorable as there are chances that you may face losses this year. Jupiter is one of the acting factor for gaining wealth. It is present in your twelfth house, which indicates that there are chances for loss of wealth. Someone may dupe or back stab you this year. Thus, be extra careful about your activities, and do not trust anyone. Be cautious while maintaining accounts and maintain proper paperwork to avoid any unfortunate conditions. Vedic astrology 2016 forecast for Virgonians predicts that you may get duped of wealth by an elder person this year. Avoid taking any loans.
Job Predictions 2016 For Virgonian
None of the planet has an eye on your twelfth house, which is good for you. Things will be favorable for those who are engaged in media professions. Time is good and success is assured. As per Virgo horoscope 2016, you will start progressing during the beginning of the year, and it will gain momentum after August this year.Fame and name in work is also predicted for Virgos. Your colleagues will also start helping you after a while, which will help you in your progressions.
Business Forecast Of 2016 For Virgo
Time will be on your side if you are a businessmen. You will gain profit throughout the year but your auspicious time will start from August 11. Be calm if you are in your Jupiter or Saturn major period. Avoid making any big investments till August 11. According to the Vedic astrology 2016 for Virgonians, try to save more money during the beginning, doors will automatically get open for investments after August. Engaging yourself in any partnership is not recommended before August.
Virgo Love Horoscope 2016
You will have a sound love life this year as the time is perfect for having quality relationships. If you are among the ones who want to start a new relationship, the time is all yours. You will find situations inclining your way. Those who are already in relationship will find themselves spiritually blessed this year. Virgo 2016 predictions suggest you to be careful and maintain trust on your partner. Don't doubt him/her.
Horoscope 2016 About Sex Life Of Virgo
Your sex life will remain pleasant throughout the year. You will get ample time to spend with your partner. Some minor problems in your private parts may bother you for sometime. You might face lethargicness also this year. Don't worry as your overall sex life will remain pleasurable and will delight you throughout 2016. According to the Virgo horoscopes 2016, there are chances that you might get attracted toward an adulterer and gain pleasure from there too. You might fall prey to illegitimate relationships. Indulging in such activities is not recommended for you.
Important Dates
Time is not favorable for spending money excessively so avoid making any big investments, especially from February 16 to March 12. Try to save as much money as you can. Avoid making any crucial decisions during this time. Try to remain calm whenever moon will enter Leo, Aquarius and Aries. Avoid traveling to places during this period.
Remedies
If you are in your sun major or sub-period than you should start reciting Aditya Hridaya Stotra. Offering holy water to Lord Surya is recommended. If you are in your Venus major period, than reading Kanakdhara Stotra will give you better results. In case of Jupiter major period, offering charity with full faith and keeping fast on Thursdays will benefit you with favorable results.
If you want to get more detailed and personalized predictions, get your FREE Kundali from here: MyKundali For FREE
So, this was all we had for you in this year. Utilize the best of this Virgo horoscope for 2016 and make your life even better.