Libra Horoscope 2016
Libra horoscope for 2016 is out now to bless you with a life full of bliss. These absolutely FREE predictions are made by the world class astrologers. If you are a Libran, read these predictions for your benefit; and if you are not, peep into the future of your Libran loved ones.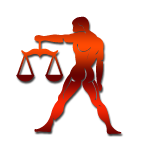 2016 will start with the arrival of Saturn in Scorpio and Jupiter in Leo. Rahu and Ketu will remain in their previous houses till January 31. Later Rahu will step in Leo and Ketu will step in Aquarius. Let's now know what horoscope 2016 for Libra has brought for you.
हिंदी में पढ़ने के लिए यहाँ क्लिक करें
Libra Horoscope 2016 For Family
Saturn is Yogakaraka in your sign, but it will have its own impacts in 2016. Year will bring mixed outcomes for you. You may face grieving situations in your family due to lack of coordination. It is fairly possible that you may lose faith upon them. Things might not go too well with your spouse. As per Libra horoscope for 2016, you will share cordial relationships with your parents but overall situations of the family might bother you. Your mother's interference might increase in your personal life. This situation might also continue for the whole year. Disagreements may arise between you and your children this year. Their health might also bother you for a period of time.
Health Astrology 2016 For Libra
Although the entire year look healthy but still there is a need to be extra cautious about your health. Small health issues may bother you this year. You might suffer from small illnesses related to eyes, headache, knee or other joint pains. Doing regular exercise will keep you healthy. Vedic astrology 2016 predictions for Libra suggests that maintaining proper diet and exercise schedule is a myntra for healthy lifestyle. You can also take help of massage for keeping joint pains away. Take extra care of your legs. No serious ailment is predicted during this year, but caring about your health will prove beneficial.
Libra Finance Horoscope 2016
Presence of Saturn in the wealth house and Lord of second house Jupiter on the axis of Rahu and Ketu signifies losses. Take utmost care before investing your money as this may lead to loss. According to the Vedic astrology 2016 forecast for Librans, you might cause damage to your wealth by making investment at wrong places and taking wrong decisions. Do not take any decision in haste. Misunderstanding people and feeling proud may become one of the reason for your losses. Thus, it is in your hands to whom you want to give importance too.
Job Predictions 2016 For Libran
Lord of sixth house is struck between Rahu and Ketu and is visible to Saturn also. This will lead to your gains and does not have any negative impact. You need not to worry about losses as there is an ample distance between Jupiter and Rahu. No sign of negativity is seen until there is a substantial distance between the two. As per Libra horoscope 2016, your seniors and subordinates will be in your favor and will provide you support. Chances of getting a better job and increments are high. Be careful especially after August 11 and maintain a pleasing relationship with people around you at your workplace. This will help you gaining benefits.
Business Forecast Of 2016 For Libra
You will find average performance of your business this year. Profits will remain usual. Do not take any important decision before consulting more experienced person than you. Chances of getting losses are foreseen thus be extra cautious. Do not make hurry in taking decisions. Always remember that 'Haste makes waste'. You need to be extra careful regarding your wealth throughout the year. According to the Vedic astrology 2016 for Librans, time is not pertinent for giving money on debts. Always maintain proper paper work while doing a business. You might get duped by your friends or other people this year. Thus be safe. If you are in your Jupiter major period than a sudden loss or expenditure is predicted.
Libra Love Horoscope 2016
Your love life will remain like a roller coaster ride this year. Time may not be on your side regarding your love life. You might have to face difficulties while maintaining your relations with your partner. Rising demands of your lover may bother you. Your wisdom and intelligence will play a key role in maintaining your love bond. Do not doubt your partner unnecessarily and try to understand his/her point of view. As per Libra 2016 predictions, misunderstanding might cause harm to a healthy relationship. Spending time with your partner will make things better.
Horoscope 2016 About Sex Life Of Libra
You will find your sex life quite promising this year. Making excessive pleasure may destroy your health and lead to diseases. Thus, the year is to be cautious as excess of anything always lead to an adverse effect. According to the Libra horoscopes 2016, time is crucial for getting benefits from your married life after August. Disappointment may occur before this month. Do not get indulge in any kind of pleasure activity with a person of another social status.
Important Dates
Avoid taking any important decisions whenever moon will transit into Leo, Scorpio, Aquarius and Taurus. Do not engage yourself in any new ventures if you are in your major, sub or sub-sub period of either Saturn or Jupiter. Avoid taking any chances from April 17 to 13 July.
Remedies
Reciting Hanuman Chalisa daily and visiting Hanuman Temple on every Tuesdays is favorable if you are in your Saturn major period.
If you want to get more detailed and personalized predictions, get your FREE Kundali from here: MyKundali For FREE
So, this was all we had for you in this year. Utilize the best of this Libra horoscope for 2016 and make your life even better.