Taurus Horoscope 2016
Taurus horoscope for 2016 is out now to bless you with a life full of bliss. These absolutely FREE predictions are made by the world class astrologers. If you are a Taurean, read these predictions for your benefit; and if you are not, peep into the future of your Taurean loved ones.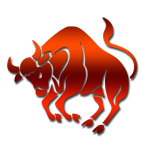 2016 will start with the arrival of Saturn in Scorpio and Jupiter in Leo. Rahu and Ketu will remain in their previous houses till January 31, and later Rahu will step in Leo and Ketu will step in Aquarius. Let's now what horoscope 2016 for Taurus has got.
हिंदी में पढ़ने के लिए यहाँ क्लिक करें
Taurus Horoscope 2016 For Family
2016 will remain good for your family throughout the year. You will share a pleasant relationship with your life partner. As per Taurus horoscope for 2016, you might face little problems with your partner if you don't listen towards them. Though lord of your seventh house is Saturn, it has always given you positive results. Saturn has never act as an obstacle for you. Relationships with your mother will lead to distress and her health might bother you this year. It is your responsibility to take care of her health. You and your life partner will share a cordial bond with your father. Though there are chances that tensions may arise between your mother and life partner.
Health Astrology 2016 For Taurus
Taureans are blessed with good health and they will have a healthy life in 2016. Vedic astrology 2016 predictions for Taurus foretell that you will maintain a quality diet throughout the year and may gain weight after August 2016. Don't get lazy. Watch out for small health related issues. You should take utmost care against falling prey to diseases related to stomach, intestines, knees, headaches, and eyes. Maintaining regular exercise schedule will take you one step closer towards healthy lifestyle. Always remember regular exercise is a key to rejuvenation.
Taurus Finance Horoscope 2016
2016 will bring economic welfare for you this year. As per Vedic astrology 2016 forecast for Taureans, you will get benefits after August. Financial gains may pour on you from more than one sources. You can make investments in stock markets also but not before August. Investment in the stock market is not advisable before August 2016. Maintain your expenses and avoid being emotional. There is no need to worry in the economic front as you will get more wealth than usual.
Job Predictions 2016 For Taureans
2016 may prove to be demanding for those engaged in service profession. There are chances of falling prey to conspiracies against you in your workplace. Taurus Horoscope 2016 forecasts that you might also get accused of something wrong, which you have not done. You may leave your job this year. Although there is no need to take tension as things will get normal soon and you will be fine. There is a need to maintain good relations with your seniors. Government officials should take utmost care and try to be cautious this year.
Business Forecast Of 2016 For Taurus
2016 will be like a bed of roses for businessmen. Year is good for those who are engaged in business along with their wives. As per Vedic astrology 2016 for Taureans, your company will make more profits. Someone may conspire against you. Try not to lend money to others till August this year. You may face little problems in your business but success and prosperity will follow you. Money will flourish from all sources and there will not be any shortage of it this year. Though you need to be cautious about your wealth.
Taurus Love Horoscope 2016
Year 2016 is good for blooming love relationship. You will get more time to spend with your lover. Your love life will delight you for the entire 2016. Some misunderstandings may arise in the beginning but you will find things falling on their places after a certain period especially after August. According to the Taurus 2016 predictions, confusions may arise between you and your partner whenever mercury will combust or transit in Leo or Aquarius. Do not get angry or doubt your partner since this may result in ending up of a healthy and a worthy relationship.
Horoscope 2016 About Sex Life Of Taurus
Taurus horoscopes 2016 suggest that your libidinousness will be on heights this year and this will fill your entire year with pleasure. If you are married, than you may not find much satisfaction in your partner. You might feel some insufficiency in your relationship. Lacking relationships may urge you to approach someone else for the pleasure. Your libido may lead to immorality.
Important Dates
Maintaining self-control and courtesy is necessary whenever moon will enter Leo, Sagittarius, Aquarius and Aries. Do not take any important decisions during this time. Be patient whenever Mars transits in Scorpio, Aquarius, Aries and Leo. Do not take money and family related important decisions from March 19 to April 13 and September 12 to October 10.
Remedies
Self control is the best remedy for every problems but not everyone can do it. Read Dashrath Karan Shani Stotra, Hanuman Chalisa in case you are suffering from Saturn major or sub period. You should enchant Brihaspati Beej Mantra if you are suffering from Jupiter major or sub period. Wear pearl and start fasting on Thursdays. If you are suffering from major or sub period of Rahu and Ketu, then you should start reading Devi Kavach, Maa Durga Saptashati of Gita Press from Gorakhpur daily 3 times to wave off its ill effects.
If you want to get more detailed and personalized predictions, get your FREE Kundali from here: MyKundali For FREE
So, this was all we had for you in this year. Utilize the best of this Taurus horoscope for 2016 and make your life even better.