Gemini Horoscope 2016
Gemini horoscope for 2016 is out now to bless you with a life full of bliss. These absolutely FREE predictions are made by the world class astrologers. If you are a Gemini, read these predictions for your benefit; and if you are not, peep into the future of your Gemini loved ones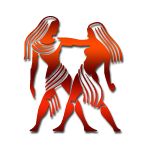 2016 will start with the arrival of Saturn in Scorpio and Jupiter in Leo. Rahu and Ketu will remain in their previous houses till January 31, and later Rahu will step in Leo and Ketu will step in Aquarius. Let's now know what horoscope 2016 for Gemini is telling.
हिंदी में पढ़ने के लिए यहाँ क्लिक करें
Gemini Horoscope 2016 For Family
Gemini horoscope for 2016 foretells that you will share cordial relations with your life partner this year. Small scuffles may arise between both of you but their presence will delight you for the entire 2016. Giving importance to your life partner's advice may prove worthy this year. You will share a cheerful bond with your mother and her health will improve after August. Differences in thoughts may arise between you and your father. Success is assured to your father in his work/business this year. There is a probability that differences may arise between your life partner and your siblings or other family members.
Health Astrology 2016 For Gemini
Your health may bother you this year. You need to be extra cautious if you are suffering from Saturn sub-period. Caring about your health is necessary. Vedic astrology 2016 predictions for Gemini predict that you may get bothered from issues related to your shoulders, throat, private parts or liver. Proper diet and exercise is necessary for good health. You may get annoyed and complain about backache this year.
Gemini Finance Horoscope 2016
You may find your financial situation disordered this year. Do not worry, since you will not face any huge loss this year. You will maintain your present situation in your work front. As per Vedic astrology 2016 forecast for Geminis, take utmost care while spending money, since overspending may lead to indebtedness. Keep yourself away from taking loans for valuable things and wait for the time until you can buy it with the currency.
Job Predictions 2016 For Gemini
2016 will prove to be good for service class Geminis, especially after August. During the course you will be praised for your work. People around you will appreciate you for your communication skills. Your wittiness will allure people around you. Be careful about your ego and never try to defame another person in you own pride. If you are a media professional, than you will get utmost benefits. Year will also good for I.T and Engineering professionals. According to the Gemini horoscope 2016, you will be chased by success this year, and the upcoming time is going to delight you the most. Just wait and watch.
Business Forecast Of 2016 For Gemini
Businessmen will find the year very promising and good for making profits. You may practice wrongdoings for gaining more profits and there are possibilities that you may get successful in it also. Income will flow from alternate sources this year. According to the Vedic astrology 2016 for Geminis, Those who are in the business of earning profits from interest will also find their earnings getting increased. Profits of those businessmen who are engaged in the education sector, will also flourish. Lawyers will also perform good during this year
Gemini Love Horoscope 2016
Venus is the lord of your fifth house and this is the reason why Geminis are quite romantic in nature. Gemini 2016 predictions foretell that this is going to pay you and you will see your love life blooming this year. Instability in your mind and getting bored from people acts as a biggest flaw in you. Thus the the sooner you will work for it, faster you will get success. You do not need to worry about your relations as your love life will be progressive and is going to delight you for the whole year.
Horoscope 2016 About Sex Life Of Gemini
Though your sexual desires are quite high, you find pleasure in your imagination rather than reality. As per Gemini horoscopes 2016, this year also you may not get satisfied with your sex life. Sexual pleasures plays a crucial role in current lifestyle and you should also get delighted with it in reality rather fantasising about it. Utmost care should be taken as your married relationship may cause you trouble this year.
Important Dates
Do not take any important decisions of your life whenever Moon transits into Scorpio, Taurus and Capricorn. Follow these instructions from April 30 to July 16 and August 24 to September 19, this year. Control your anger and do not indulge yourself into any kind of disputes specially when sun will be sitting in Leo, Scorpio and Aquarius.
Remedies
Concentrating on your goal is the best remedy for waving of all ill- effects. Do not take any important decision on the above mentioned dates. If your Saturn major period is running, then you must regularly read Hanuman Chalisa. If you are suffering from Jupiter major period than feed cow with one pound raw gram peas, every Thursday. Donate yellow things to minimise its ill effect. If your Rahu and Ketu major period are running then in such situations you should read 'Devi Kavach' regularly. Going to Kal Bhairav temple and offering charity will also give positive outcomes. Chant Vishnu Sahasranamam daily in case of any other similar situations.
If you want to get more detailed and personalized predictions, get your FREE Kundali from here: MyKundali For FREE
So, this was all we had for you in this year. Utilize the best of this Gemini horoscope for 2016 and make your life even better.