Leo Horoscope 2016
Leo horoscope for 2016 is out now to bless you with a life full of bliss. These absolutely FREE predictions are made by the world class astrologers. If you are a Lion, read these predictions for your benefit; and if you are not, peep into the future of your Lion loved ones.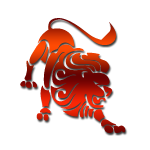 2016 will start with the arrival of Saturn in Scorpio and Jupiter in Leo. Rahu and Ketu will remain in their previous houses till January 31. Later Rahu will step in Leo and Ketu will step in Aquarius. Let's now know what horoscope 2016 for Leo has got in stock.
हिंदी में पढ़ने के लिए यहाँ क्लिक करें
Leo Horoscope 2016 For Family
2016 will bring new heights in your personal life. You are one of those people for whom the year will prove magnificent. The year will give you both sour and sweet experiences but you are likely to get benefitted in the end. You will share a cordial bond with your lover. Though Leos will be assailed by Rahu this year but not much harm is predicted for you. You will maintain good coordination and communication with your father. Leo horoscope for 2016 predicts that you might share disagreements on some issues with your mother. But you don't need to worry about it much. You will share pleasant relationships with your other relatives too.
Health Astrology 2016 For Leo
As per Vedic astrology 2016 predictions for Leo, You will remain healthy throughout the year. Some psychological issues may bother you after January 31, but there is nothing much to worry about it. You might gain weight this year. Although your health will remain stable but still maintain appropriate distance from consuming butter, ghee and sweets in excess. Else you may invite diseases.
Leo Finance Horoscope 2016
2016 will provide you stable financial conditions. No obstacles will block your way this year. There is no need to change your daily life schedule. Vedic astrology 2016 forecast for Lions tells that you will remain hard-working throughout the year and due to this flow of money will also be normal. You will gain more profits after August 11 and experience increase in savings.
Job Predictions 2016 For Lion
2016 will act as a great year for those engaged in service class. You will receive praise, honor and support from your colleagues. You will also gain long pending facilities of which you were earlier been deprived off. Leo horoscope 2016 suggests that you will do your work long before the deadlines that has been assigned to you. There are chances of getting a new job which may offer you more remuneration. If you are in your Jupiter major period, than everything is yours. Go and grab the opportunity as time is favorable for you this year.
Business Forecast Of 2016 For Leo
If you are a businessman, than you have a bread buttered on both the sides in your hands. Upcoming year will make you gain more profits. You will yourself experience progress in your business this year. Increments in your profits would be according to your Kundlis. You will start getting ample profits from August this year. Those engaged in property dealings may not find adequate profit in their business. According to the Vedic astrology 2016 for Lions, you can start investing in stock market from August 11 and gain profits. You can also try your luck in lotteries this year, only if they are not banned in your state.
Leo Love Horoscope 2016
You will be taking your relationship one step ahead this year. Leo 2016 predictions foretell that you will find your love life getting better day-by-day. If you are unmarried, there are chances that you may get married this year. Time is crucial for romance. You and your partner will maintain love, peace and understanding in your relationships which is a key for a healthy connection. You will find your love life getting pace after August 11.
Horoscope 2016 About Sex Life Of Leo
Leos are generally excited when it comes to sex. As per Leo horoscopes 2016, You will experience a nice and competent sex life this year. You will get full support from your life partner and this will help you to maintain your energy. You will receive required satisfaction and peace in your sex life. After August 11 you will undergo a sudden increase in your sexual desires and activities. Year will prove to be good when it comes to fulfilling your sexual desires.
Important Dates
Avoid travelling and taking any important decisions whenever moon steps in Leo, Capricorn or Pisces. Try to be patient during this time. Avoid making any important decisions regarding your wealth and personal life between January 27 and February 15. Be careful during the time when Mars steps in Leo, Aquarius and Pisces. Avoid internet shopping and investing in the stock market during March 27 and April 12.
Remedies
If you are in your Mars major period than you should offer Chola in Hanuman temple for five Tuesdays. Do Puja and charity with your full faith. There is no need of doing anything if you are in your Jupiter major period. In case, you are in your Rahu or Ketu major period than you should read Devi Kavach for at least three times a day. If you are in any major or sub period of any other planet, in such case chanting Hanuman Chalisa daily will prove beneficial.
If you want to get more detailed and personalized predictions, get your FREE Kundali from here: MyKundali For FREE
So, this was all we had for you in this year. Utilize the best of this Leo horoscope for 2016 and make your life even better.