Scorpio Horoscope 2016
Scorpio horoscope for 2016 is out now to bless you with a life full of bliss. These absolutely FREE predictions are made by the world class astrologers. If you are a Scorpion, read these predictions for your benefit; and if you are not, peep into the future of your Scorpion loved ones.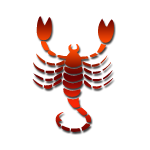 2016 will start with the arrival of Saturn in Scorpio and Jupiter in Leo. Rahu and Ketu will remain in their previous houses till January 31. Later Rahu will step in Leo and Ketu will step in Aquarius. Let's now know what horoscope 2016 for Scorpio has brought for you.
हिंदी में पढ़ने के लिए यहाँ क्लिक करें
Scorpio Horoscope 2016 For Family
2016 will not bring many twist and turns in your personal life. You will find your life moving smoothly this year. Your friends and family will provide you help whenever needed. You will share a cordial bond with people around you. Scorpio horoscope for 2016 predicts some ups and downs in your personal life. But it is a part of life. You might not share an affectionate bond with your mother, and some misunderstandings might occur between both of you. You will get support from your father in every aspects. Presence of your children will delight you throughout the year but there stubborn behavior might bother you. There is a need to maintain proper coordination with your lover.
Health Astrology 2016 For Scorpio
Your health will remain normal throughout the year. No serious ailment is predicted for you. You might get lazy this year in your daily work. Don't get careless as you will feel like doing your works later. Getting lazy might destroy your ongoing works. Vedic astrology 2016 predictions for Scorpio foretells that you might get peevish and face problems in trusting people. Keep good care of your health as you might face problem in your stomach, heart and calf of your legs. Doing rigorous exercise and maintaining a healthy diet will benefit you for sure. Your overall health will remain average this year.
Scorpio Finance Horoscope 2016
Lord of your wealth house is Jupiter and it will remain with Rahu for the entire year. Nature of Rahu is to provide losses and it might provoke you to get indulged in illegal activities. Thus, it is recommended to save as much money as possible. Jupiter will soon leave Rahu behind till August 11. From then onwards you will be able to invest your money at appropriate places. Time is favorable for doing investments and making profits from stock market. You might make huge profits with mercy of Jupiter. According to the Vedic astrology 2016 forecast for Scorpions, time after August will prove beneficial for you.
Job Predictions 2016 For Scorpion
Things will remain normal in your work front. Presence of Rahu in your tenth house and its conjunction with the Jupiter may lead to some problems in your job. Your peevishness and arrogance might lead to problems in your job. Such behavior of yours might lead you to get fired from job. Keep control on your anger especially till August this year. There is a need to establish friendly relations and coordination at your workplace. As per Scorpio horoscope 2016, you might get indulged in some kind of dispute with your seniors. Time is to be extra cautious and watch out for words you speak. Since the wounds may heal but not ill words.
Business Forecast Of 2016 For Scorpio
Time is crucial for gaining wealth. You should hope for good profits this year. You might earn a good amount from illegal activities. Your overall situation will be good and profits will be high. Good profits can be gained from economical products and you should deal in such types of products. Vedic astrology 2016 for Scorpions suggests that good relationships with your family and friends will also prove beneficial, as they might help you in completing your pending works. Thus it is recommended to maintain affectionate bond with everyone. Situation of dispute might also arise this year with other businessmen. There are chances of getting duped also so remain cautious.
Scorpio Love Horoscope 2016
As per Scorpio 2016 predictions, your love life is going to delight you for the whole year.But some care has to be taken till August. Some problems may arrive between you and your partner, after this period you will see things getting normal by themselves. Maintain proper coordination and harmony with each other. Do not lose trust on your partner, as some misunderstandings might arrive between you. There are possibilities that you might stop talking to each other but do not lose hope. Your continuous efforts and will power will help you in maintaining your relationship.Time after August will be more auspicious and you will be able to manage things more efficiently.
Horoscope 2016 About Sex Life Of Scorpio
Your sex life will remain pleasurable throughout the year. You are blessed with the joy of pleasure giving activities throughout the year. Scorpio horoscopes 2016 predicts that your relationships will come out as beneficial for you. You will enjoy a very happy married life. Pleasure from your spouse is predicted this year. You might gain interest in unnatural activities.
Important Dates
Avoid travelling whenever Moon will step into Gemini. Do not take any crucial decisions whenever moon will come in Leo, Scorpio and Aquarius. Be cautious about taking any important decisions from January 1- January 20, March 7- April 6, May 1- May 19, June 24 - July 20, September 17- September 19, October 8- November 21, December 22, 2016 to January 4, 2017. Avoid making any new investments, purchasing something new, and new partnerships. Above time is not auspicious for making any new deals.
Remedies
Recite Hanuman Chalisa daily. Maintain cleanliness around you. Do not feel jealous of others.
If you want to get more detailed and personalized predictions, get your FREE Kundali from here: MyKundali For FREE
So, this was all we had for you in this year. Utilize the best of this Scorpio horoscope for 2016 and make your life even better.