Horoscope 2016 Astrology Predictions
Horoscope 2016 is here to help you know what the New Year 2016 has brought for you. With the help of these predictions for 2016, you will be able to plan your entire year in advance.
Below given predictions are based on Vedic astrology principles. Know your ascendant sign first before reading your horoscope for 2016. You may know your ascendant sign by making your free Kundali here: FREE Birth-Chart At MyKundali.com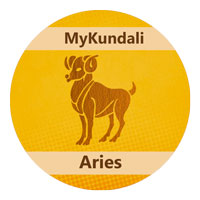 2016 will arrive with mixed results for you. Yearly horoscope 2016 predicts good outcomes in business, but they might get delayed for a short period. You may get restless on some family issues. If you are a businessman, try to avoid overspending and making investments. This year may not be favorable for getting delighted in love relationships and might not give pleasure in your sex life. Avert yourself from indulging into any unnecessary fight, as they have never offered you with good results. Avoid investing in stock market. Things will start changing from August; though you should take utmost care for the entire year 2016.
As per the horoscope for 2016, your children are more prone to health issues. So, take special care of them. Even your health doesn't look very good. If you are under any effect of Saturn or Rahu, try to keep special care of your finances. Working people must rely on their hard work. If we talk about businessmen, they will have a wonderful time after August. Still, there will be a need for alertness. All this while, you will have to take special care of your love life. Make sure that you don't hurt your sweetheart. Infidelity is not good for longer term, so avoid making illicit relationships.
Remedy: Don't keep any unnecessary item at home.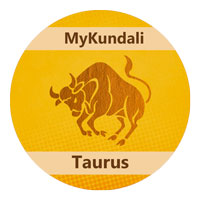 2016 brings you a pleasant year ahead. As per the predictions of horoscope 2016, good coordination with your spouse will delight you for the whole year. If you are a serviceman, small troubles may bother you for a short span of time, while good profit is predicted for the businessmen. Your love life will attain heights and you will stay cheerful for the whole year. Your libido may leave you stranded and provoke you for an immoral relationship. Such feelings in you need to be controlled, as they are not right. Year 2016 will be good regarding money matters and will bring a good fortune for you.
Astrology predictions of 2016 foretell that you will have to strike a good balance between your relationship with spouse and mother. The year needs you to workout for the better health. Financially, you will do better than the expectations. So, there is no need to worry. Those who are working in government departments are needed to be really cautious. Businessmen need to keep a special eye on their finances. In love, ego and doubt may end a beautiful future. Your libido might provoke you toward infidelity.
Remedy: Meditate to improve self-control. It is the remedy to all the problems.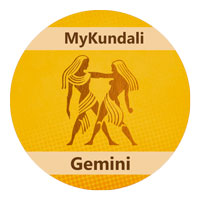 2016 will prove to be a great year for Geminis. You will share a cordial bond with your lover throughout the course. But there are possibilities that your lover might have inanimate relations with your relatives. You might have to get cautious of your health in between. Thus, you should pay attention to your eating habits and start working out. Over-spending should be controlled as your income may get curtailed this year. You should avoid taking loans. 2016 will come with great profits for the business class, and they will try to maximize their profits through unconventional ways. According to your 2016 horoscope, love life will be excellent throughout this period; and the whole year will be splendid
Some tiffs are possible for you with your spouse, children, and other family members. If we talk about health, backache might be a bit of trouble to you. As per the forecast of 2016, it will be great if you can avoid taking any loan this year. Try to save money and buy it without the burden of paying interests. Working people will get a wonderful time, as success is chasing them. If you are a businessman and engaged in things related to education, this year is yours. Even lawyers will do wonderful during this time. For lovers, the entire year is blossoming. Talk with your spouse about sex to keep things beautiful.
Remedy: Keep your focus on your goal and everything will stay settled.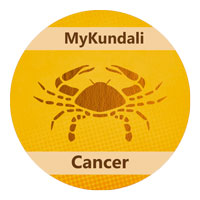 2016 will offer you a great year in the individual front. But, there are possibilities that you may start feeling cold about your relatives. There is a need to get cautious about your health or you might suffer from a chronic disease. You must get aware of your wealth or else trusting another person may lead to its loss. Someone may plot a conspiracy against you. Year 2016 may bring a desirable time to change your job or an additional work may get assigned to you. Horoscope of 2016 predicts increment in job. You can fall in love with a person of another caste and overall love life will be favorable for the whole year. Controlling your libidinousness will prove good.
Personal life will take a cozy turn after August, predicts your fortune for 2016. Once spoon of Neem powder with lukewarm water every evening will keep you fit all this while. Financially, you need to act really intelligent to avoid the wastage of money. Working people are in win-win situation. Either you change your job or don't, promotion and other benefits are assured. Businessmen will have a rewarding year; especially those who are under the effect of Jupiter. In love, you need to learn to respect the ways of your lover. This is the only way to sustain your relationship for long. If we talk about sex life, stay away from any such experiment that may cause risk to you in any way.
Remedy: Offer clothes to a needy person.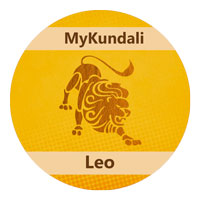 2016 will bring great prospects for Lions and it will benefit you in each dimension of your life. You will maintain good relations with your spouse and other relatives. Avoid consuming indigestive food and alcohol, as it may bother you for unnecessary weight gain. Astrology 2016 predictions foretell a good time for increment of wealth. Year 2016 will prove to be good for both servicemen and businessmen in relation to money and wealth. You will get name, fame, and appreciation in your career. Your love life will be wonderful and unmarrieds are likely to get married this year. Your sexual life will remain favorable and the entire year will be delighting.
Apart from few disagreements with mother, the entire year looks fabulous for family life. Avoid high fat food to stay healthy, suggests the 2016 horoscope predictions. Financially, you will do good, but things will become even more amazing after August 11. If you are working and under the influence of Jupiter, this time is yours. Businessmen will do great; especially those who invest in stock market or anything that is speculative. In love, you will experience acceleration after August 11. Sex life will be awesome all this while.
Remedy: Recite Devi Kavach at least 3 times a day.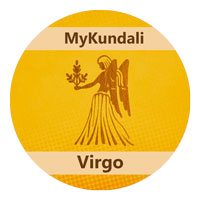 Though entire year will be good, but differences might arise between you and your partner. You may fight with your family as well. Horoscope 2016 predictions suggests you to be cautious about your health or it may make you feel uneasy. There are possibilities that you may suffer from loss of wealth this year. Presence of Jupiter in 12th house may lead to problems in your life. Jupiter will leave its effect on Virgo the most this year. Businessmen should not expect more profits this year. August, in the mid-year, will bring fortune. Service class will be least affected. You will maintain good relations with your companion, although it is necessary to control your mentality.
In family, things look difficult, but everything will be fine after August 11. The year might bring up an old health issue. An elderly person might cause you financial losses; you need to be really cautious. As per the horoscopes of 2016, those who are working will be assisted nicely by their colleagues. Businessmen are suggested to avoid any partnerships before August. In love, you need to maintain trust. Make sure that you don't cheat on your partner.
Remedy: Offer water to the rising Sun every morning.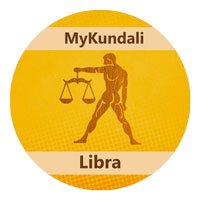 Differences might arise in joint families while situations will be better in nuclear families. Horoscope 2016 astrology predictions suggests that you must trust your partner as many Librans are prone to harm their relations with their spouses. You may feel upset about your children. Whole year will be good for servicemen, but it may appear problematic to businessmen. There may arise such situations after August 11, when you might start feeling that things are getting worse. There are chances of facing a sudden outlay. You must be cautious while dealing with people. Don't spend unnecessary time in love relationships, maintaining cordial relations will prove best for you. Also, don't put your health on stake for sexual pleasures.
Health of your children might bother you this year. Health looks fine all this while, but you need to care for yourself. 2016 predictions foretell that you may face financial losses due to misunderstandings and ego clashes with people. Working people will have a good time. Still, they are suggested to maintain good relationship with colleagues. Businessmen under Jupiter's influence might have to face some troubles. Love life will only get better if you will spend time with your sweetheart. Avoid having physical relationship with someone of different social status than you.
Remedy: If you are under Saturn's period, visit Hanuman temple every day and chant Hanuman Chalisa.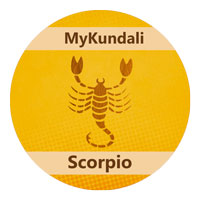 Maintaining consistency and harmony with your life partner is predicted to be good by predictions of 2016. You may face ups and downs at individual front. Support from your father is indicated in the future year. Your child's attitude may make you restless. It is necessary to control laziness or you may face loss in work. Keeping your wealth with you until August is appropriate, but it can be invested afterwards. You must wait until August before proposing your lover, and should not doubt him/her. You'll get extremely delighted with sexual pleasure this year, but maintaining distance will be preferable.
As per the 2016 zodiac sign predictions, you need to stay in coordination with your spouse. Health will stay average this year. People under Jupiter's influence will get benefitted financially. All Scorpions will have a nice financial time after August. At work, you need to be extra cautious about what you say. Businessmen might get cheated, so beware. Love life will stay stable and things will get even better after August. Sex life looks really great with your spouse. But, you might develop interest in unnatural things.
Remedies: Keep your surroundings clean to get more benefits.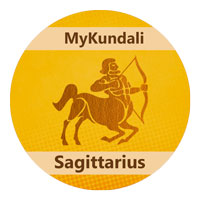 Disputes with your family are possible and you may quarrel with your siblings. You must take utmost care of your health, since you are more prone to diseases occurring from cold and pollution this year. You should stop consuming heavy diets. Servicemen will find the year promising and the period after August will escalate them on much higher altitude. There is a need to control your behavior until August, so that you won't get indulged into any unnecessary controversies. Cordial relationships should be maintained with everyone, suggests horoscope 2016 for Sagittarius. Stability will be experienced in the wealthfront. Be cautious about conspiracies and plottings against you. It is not a good period for businessmen and they may have to go jail this year. Maintain distance from any illicit work.
Family life might give you a lot of adventure all this while. Things might not stay settled between you and your father, as per the predictions made by 2016 horoscopes. Spiritually you might feel weakened. Stay strong within. Financially, things look average. Working people have to take precautions till August; everything looks fine after that. Businessmen must spend some time in meditation. Lovers must sit and talk to resolve everything nicely. Libido must be controlled because it might cause trouble in future.
Remedy: Meditate to channelize your thoughts and everything will come in place.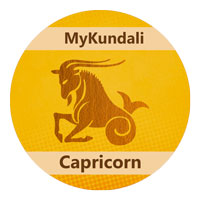 2016 will bring good luck for the Capricorns. Horoscope 2016 forecasts that you may face problems in your personal life and might have quarrels with your life partner. Watch out for the correct usage of words, as they might let you fall prey to some problems. Take good care of your health, as you may face health issues like acidity, headache, or stress. 2016 will be good for gaining financial gains, except for those who are influenced by Ketu. You will be benefitted and honored at your work front. You can find a new and better opportunity in your career this year. Businessmen will make good profits and the year will bring prosperity. There are chances of getting government tenders too. Year will be good for your love life.
Keep a control over your words at home. You need to maintain a fitness regime to avoid diseases. Those of you who are under the influence of Saturn will have great finances this year. Same goes for working people, Saturn will keep you blessed. Businessmen are also on the positive side. Romance is on the peak all this while. You will have time full on fire with your lover, predicts 2016 horoscopes. Sex life will also be equally passionate.
Remedy: Offer something to needy people at Hanuman temple.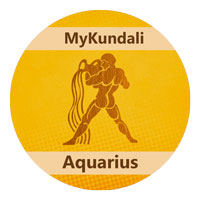 You may face problems in your family, but presence of Jupiter in the seventh house of transit will make it stable, according to the horoscopes for 2016. Health issues related to neurology and genitals are expected, so take care. Your financial conditions will be good throughout the year and there are chances of getting benefits from your friends. Don't be too generous. 2016 will be good for the service class, as the year is going to bring progress, promotions, and appreciation for them. Year 2016 will be good for the businessmen too. You will have a stable love life this year.
A good time with family and relatives is foreseen. Most Aquarians are found boozing and puffing on, which might harm health. Financially, some restraint on expenses is required. It is the year fro working Aquarians when they can get life changing increments or promotions. Businessmen need to be really delicate in partnership. Arguments might disturb the things big time, as per the predictions made by 2016 Vedic Astrology. Be honest with your lover and don't let things go bad just because of such petty things. Sex is good, but excess of it might harm you.
Remedy: Recite Durga Kavach to avoid any problems in life.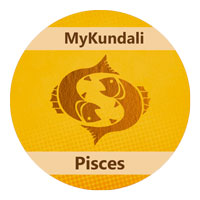 2016 horoscopes predict that you may find things not going your way this year and you might face problems in your family. There is a need to be careful or you may face losses. There are possibilities that you might suffer from health problems related to intestines, liver, and kidneys. 2016 is good for finding enough increments though you might get a little troubled during your job initially. Year 2016 will prove to be one of the most efficacious time of your life. If you are a businessman, the best time to make profits for you will start after August. Time is good for finding a new partner and giving pace to your love life.
At home, don't put anyone under pressure to get something done because it will give you just some temporary benefit. Have a balanced diet and do proper workout to avoid health complications. Financially, you will be able to save money as well as manage to purchase new things. According to the 2016 astrology predictions, working people will get assured success. Businessmen will also have a good time; still alertness is required. Among all this goodness, love life might not stay that good. Things will be fine after August. Sex life might also not stay that active due to your lack of interest or strength.
Remedy: Offer yellow clothes to a needy person.
If you want to go in more detail about your life and future, create FREE Kundali with us and get to know everything about yourself: Make Your Own Kundali For REE Kundali
So, this was all we had for you in this New Year 2016. Don't forget to click on 'Read more…' if you want to know in detail how your year will be. Keep making your life even more happier with our predictions for horoscope 2016. Good luck!