Aquarius Horoscope 2016
Aquarius horoscope for 2016 is out now to bless you with a life full of bliss. These absolutely FREE predictions are made by the world class astrologers. If you are an Aquarian, read these predictions for your benefit; and if you are not, peep into the future of your Aquarian loved ones.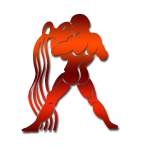 2016 will start with the arrival of Saturn in Scorpio and Jupiter in Leo. Rahu and Ketu will remain in their previous houses till January 31. Later Rahu will step in Leo and Ketu will step in Aquarius. Let's now know what horoscope 2016 for Aquarius is telling about you.
हिंदी में पढ़ने के लिए यहाँ क्लिक करें
Aquarius Horoscope 2016 For Family
Your personal life will remain average this year. You will be able to get ample support from your family.Your mind will be at peace this year.Rahu will mark its presence in your seventh house which is responsible for creating tensions between you and your partner. Although there is no need to worry as Jupiter will be present to make things good for you this year. Jupiter is going to transit in your sign till August, which will help in solving issues of your married life. But you need to be cautious after August. Aquarius horoscope for 2016 foretells that you will share a cordial and loving bond with your parents. You will also maintain good relations with your relatives.
Health Astrology 2016 For Aquarius
Your health will remain good this year. But there are chances that you might face some issues with your health after August. You might face problems related to your private parts, head etc. Be cautious and maintain a regular healthy diet schedule to keep away all the ailments from you. As per Vedic astrology 2016 predictions for Aquarius, this year you might suffer from headache, digestive problems, problems in your eyes, etc. Drink as much water as you can and keep yourself away from smoking and drinking. Aquarians are generally prone to boozing and puffing and thus there is a need to be cautious as they might later prove to be lifetaking.
Aquarius Finance Horoscope 2016
Your financial status will remain good this year. But giving respect to the money which you have earned is necessary. Do not be too generous in spending your money this 2016. Money is very hard to earn and spending it on inappropriate places will lead to losses. You should be careful while spending your money especially before August. Do not provide money on debts as you might face a loss. According to the Vedic astrology 2016 forecast for Aquarians, your friends might help you in some gains this year. Money is going to flow your way this year, but it will not stay in your hands for a longer period of time. Be careful and avoid overspending this year
Job Predictions 2016 For Aquarian
Year is going to bring many exciting job opportunities for you this year. For those seeking jobs, time is crucial and success is guaranteed. If you are in your major or sub-period of Saturn. the upcoming 2-3 years will remain remain good for you. Aquarius horoscope 2016 predicts that you might face some problems if you are in your Jupiter major period. Although time is good for you also as progress is assured. Those who are in there Ketu major or sub period might have to face some complications this year. Aquarians are going to get benefitted the most. Time is significant for gaining promotions, increments, and other opportunities this 2016.
Business Forecast Of 2016 For Aquarius
Year is going to prove auspicious for you. Most beneficial will be those who are currently in there Saturn major or sub period. Although certain things might worry to those who are currently in there Ketu major period. There is no need to worry about money related matters as the flow of money will remain good this year. Overall, year will remain exciting and joyous. Keep good relations with your partner and avoid misunderstandings. As per Vedic astrology 2016 for Aquarians, some disputes might occur between both of you, but you will try to sort them out with peace. Disputes between the two might start with August. Thus, remain calm this 2016.
Aquarius Love Horoscope 2016
Your love life will remain average this year. Year will be quite hectic and busy for you and thus you will get less time for your love life. Those who are currently in any kind of relationship will maintain their present situation. As per Aquarius 2016 predictions, time is crucial for those who want to start a new relationship. Do not hesitate in telling someone special what your heart feels for them. Chances are that you might get positive results. Truthfulness and honesty are the two main qualities that one needs to maintain for a smooth relationship. Thus, be careful in maintaining these two qualities or else you might end with a good relationship.
Horoscope 2016 About Sex Life Of Aquarius
You will get much pleasure from your sex life this year. Your libido will remain strong in 2016. Your partner will delight you with pleasure throughout this year. Aquarius horoscopes 2016 predict that your sexual desires will get fulfilled by your love partner. But, do not indulge in excess of these activities, as it may have an adverse effect on your health. Take utmost care as delighting yourself is good, but engaging in excess of pleasure might prove harmful.
Important Dates
Do not make any big or important investments from April 30 to July 13 and September 12 to October 10. If you are currently in your Jupiter major period, do not start any important work from January 7 to May 9. Do not provide money on debts. Remain calm whenever moon will enter Leo, Scorpio, or Aquarius. Stay away from unnecessary quarrels and disputes during this period.
Remedies
Reciting Hanuman Chalisa and reading Ram Charit Manas daily is beneficial for Saturn ascendants. Reciting Durga Devi Kavach will also pave way from all the problems for you.
If you want to get more detailed and personalized predictions, get your FREE Kundali from here: MyKundali For FREE
So, this was all we had for you in this year. Utilize the best of this Aquarius horoscope for 2016 and make your life even better.