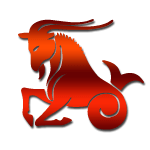 Health: From the health point of view, the first half of the month will be relatively weak. Conditions will be much better in the latter half. In the first half of the month, you will have to be more sensitive towards your liver problems. Your slightest mistake can put you into trouble. Pay attention to your food habits. Do not depend on oil, spices or stale food and eat nutritious and digestible foods so that you do not have any stomach related problems. If you keep this in mind then you will be able to improve your wealth and avoid health challenges pretty easily.

Career: The natives of Capricorn are very cautious about their work and try not to make any mistake in it. If you look at your career during the month of April, then it can be said that the complete aspection of Shani Dev will remain on your tenth house all throughout the month. Apart from this, lord of the sixth house, Mercury is in the third house, which will be favourable for your professional life. With the grace of Shani Dev or Saturn, you will work hard and focus on your work. You may feel that your hard work is not giving any fruits and you are not getting any benefit from it, whereas the reality will be completely different from it, so do not bring such thoughts to your mind and keep working hard. The sun makes its transit after April 14 and it will also fully aspect the tenth house, due to which you will come into contact with a more favourable time professionally. There are chances of getting benefits from the government sector also. Those who are in government service as well as those who are in a private service and are in good positions, can get a vehicle or home facility from the company/organisation, which will solve many of your problems. If you are into business, then the complete aspection of Saturn and Jupiter will be on the seventh house and it shows that you will be very protective of your business and will definitely think of your work as well as the interest of society, so that you can earn a good name for yourself. Rightfully so, you will get the much deserved respect. You will maintain a good image in the market and people will like you, so that your business will do really well in the market.

Love/Marriage/Personal Relations: Mars and Rahu's conjunction in the fifth house can be troublesome for love related matters. Both of you may act harshly and there will be a full possibility of fights or debates following shortly. If you are not able to control this, then mutual disputes can increase and your relationship may also fall apart, so it will be a very delicate time, where you have to take some action very thoughtfully. However, when the planet Mars changes zodiac signs after April 14, then you can get rid of this problem to a great extent and your relationship will gradually start getting sweeter and merrier, but do not let your guards down. In the latter part of the month, your sweetheart may become a little more moody and insist on buying something. Talking of married natives, it will be auspicious for your married life because of the influence of Jupiter and Saturn on the seventh house.

Advice: You should recite the Shani Chalisa on Saturday. Offering flour to ants will also be beneficial for you. It will be very favorable for you to wear the best quality Sapphire Gemstone in Ashtadhatu Ring on your middle finger on Saturday. Donate jaggery and gram on Tuesday, or distribute Boondi Prasad among the younger children. You should worship Mahakali Devi.

General: Natives belonging to the zodiac sign Capricorn are full of depth. You have a good ability to make decisions along with a particular discipline. You like to work hard but you are very alert at the same time. The month of April is going to be full of ups and downs but your income will increase, without a doubt. Of course you also have to face some challenges. This month, you will be more worried about your children and this is also important because they may fall prey to bad company and their health can deteriorate. This month will be very favorable for business professionals and you will be able to move forward in your respective area. While the presence of Venus, Mercury and Sun in the third house will fill your heart with courage, on the other hand, your relationship with your siblings will give you flashes of intimacy and your love will also grow towards them. You will embark upon beautiful journeys which will be very close to your heart and will give you happiness. You have to stay away from laziness because this is such a big problem that you may have to bear the brunt and if you do not leave at the right time, you can lose a lot from your hand.

Finance: From the economic perspective, the beginning of the month does not look very good. Ketu's presence in the eleventh house and the aspection of Mars on it cannot be said to be more favorable, so you will need to make more efforts regarding your income. However, with the transit of Jupiter in the second house from April 6, your problems will get solved to a great extent and your gains will start to accrue. You will also be able to save some money this month, which will increase your bank balance. Expenses will start to increase due to the transit of Mars in the sixth house, so this month your financial situation may be a bit shaky. There is also a very little chance of making it big with the help of your business, so prepare a right strategy keeping in mind your financial situation from the beginning of the month so that you can get out of challenging situations easily. Do all you can to strengthen your financial condition.

Family & Friends: The ruling lord of your second house, Shani Dev is seated in the first house, which shows that your family members will be in your support. If you need financial help, they will not back down from that and during this time you will get full support of your family. You will also have special reverence for them and love will increase in the family. Jupiter moving into your second house on April 6 will bring even more happiness in family life. The arrival of a new person in this time can bring happiness in the house. Due to one's children or marriage or any religious and auspicious work at home, there will be movement of people, due to which there will be an atmosphere of enthusiasm in the family and there will be smiles spreading on the faces of the people.