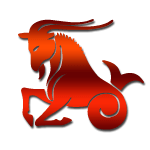 Health: If we talk about your health, then it can be said that it will remain in a stable condition, despite fighting some minor conditions. This can be attributed to the ruling Lord of sixth house, Mercury and its conjunction with the royal planet Sun in the same sixth house. Apart from this, the twelfth house is also under the aspection of Jupiter. Because of all these planetary positions and the influence of certain malefic planets, you may suffer from various health problems which may also include the inducement of a major health ailments. It is advised to seek the guidance of a medical practitioner on the occurrence of any problem. You may have problems in your large intestine or stomach, problems related to the digestive system, or any disease that occurs suddenly. You may also suffer from eye disorders or insomnia. Hence, remain cautious and take proper care of your well being to keep your health fit and fine.

Career: On the professional front, this month will prove to be quite rewarding. If you are enrolled in a job already, then you may feel the urge to switch. If you make the necessary attempts for it, then success will be definitely obtained. Apart from this, if you are involved in any kind of business, then extraordinary profits will fall into your lap. Your efforts will bear fruits of success. However, it would be necessary to remain cautious of your enemies, who may pose sudden threats for you. Plan an appropriate strategy while keeping the competition of the market in mind. Only after this, you can see the face of complete success. If you are enrolled in any job, then pay heed to the words of your senior officials as they would want you to accomplish certain difficult tasks. You will get the right opportunity to prove your calibre and then no one will stop you from climbing the ladder of success.

Love/Marriage/Personal Relations: Talking about your love life during the month of July, then it can be said that it will remain favourable. You will be seen completely immersed in the sea of love due to the endowment of Venus. Apart from this, you will be able to provide strength to your relationship because the ruling Lord of your sign is present in your ascendant house. In such a situation, you will leave no stone unturned to make things better. Consequently, your love life will improve and the intimacy between the two of you will increase. Take your partner out for a romantic date or present him/her a beautiful gift which will please your partner instantly. If you happen to be married, then the tensions crippling your married life will finally come to an end during the month of July. The misunderstandings will also disappear and clouds of happiness will surround your relationship. Hence, it can be said that this month will prove to be quite beneficial for your conjugal life. You will understand the importance of your relationship and prioritise your life partner. However, your spouse may have to stay away from you for a certain period of time to fulfill the requirements of work. Accompany him/her in the trip so that you don't keep missing your better half. Expenses will remain on the higher side but you should not think about them while helping your spouse. As a result, understanding between the two of you will increase and so will your relationship.

Advice: During this month, you are advised to chant the Beej Mantra associated with Mercury 108 times. Apart from this, it would be better to wear the emerald gem and feed green fodder to Gaumata as a better option. You should respect your sister, daughter, mother, aunt, aunt, etc. women, so that you can get good results of Mercury and Venus.

General: Natives belonging to the zodiac sign of Capricorn may receive mixed outcomes during the month of July. Your main consideration will be your financial front because your expenses will grow tremendously, which will be a big challenge for you to keep under control. Other than this, some rivals may also plan and plot against you and some health problems may also come into the surface. If you manage to take control of the aspects mentioned above, then auspicious results will be obtained in the remaining ones. You will live a fast paced life and any trips that you may undertake will be successful. Love will also be present in your life and your heart will be filled with affection for everyone. Friend circle will increase, because of whom your social boundaries will increase. Your presence on social media will be acknowledged grandeously because of which your fans and followers will increase.

Finance: An astrological study of the economic front states that expenses will remain on the higher side during the month of July. You will find it difficult to deal with them. the presence of Jupiter and Ketu in your twelfth house will cause expenditures on the religious front. At the same time, the occupancy of Sun, Rahu and Mercury in the sixth house will generate some unnecessary expenses and trips. Apart from this, some amount of monetary resources may also be spent in taking care of your health. In this manner, you will be spending endless amounts of money in each and every sector. If compared to the outflow, the inflow of your income will be quite low. However the ruling Lord of fifth house, Venus will take nest in the same house and aspect the eleventh house, because of which you can expect to earn some amount of economic benefits. Additionally, the ruling Lord of eleventh house, Mars is taking nest in the third house and aspecting the ninth house, because of which you may stumble upon some profitable situations on account of your luck and personal offers. Business professionals may experience the dearth of profits, because of which thing they may have to keep some of the important projects on hold.

Family & Friends: From the family point of view, this month is expected to remain in your favour. You are only advised to avoid getting into fights with anyone as it may have a negative impact on you and your family. You are specially recommended to take care of the health of your siblings. In a general sense, happiness and prosperity will prevail over the household and the members of the family will remain affectionate towards each other. They will come forward to help you in times of need. Elder siblings may generate some challenges for you which will provide you a lesson of your lifetime. On account of your personal efforts, you will be able to keep the unity of your family intact. Maternal family members main pose some threats which is why it is necessary to remain cautious.