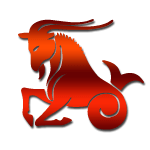 Health: Your health will be one of the major causes of concern for you. Physical pain, especially that of joints will trouble you during this time. Heart related problems are likely. There is a possibility of injuries to take place. Thus, you should be careful while driving. Keep your speed in check and avoid reckless driving. Consume a healthy diet. Consult your doctor as soon as the need arises.

Love/Marriage/Personal Relations: You might have to face some challenging situations in your love life. Frequent clashes with your partner will stress you up, due to which you will get agitated easily, which will worsen the situation. You should try to stay calm and patient during such situations. An intruder might try to sow the seeds of misunderstandings between you and your loved one. You should not water these seeds with your anger. Instead, you should communicate with your partner and get rid of such misunderstandings. Let trust be the foundation of your relationship. Do not discuss controversial matters with your beloved. Understanding the point of view of your partner and respect his/her perspective. Do not do or say anything that might hurt your lover's feelings. Try to bring peace and harmony back into your relationship. Those who are married do not need to worry much about their conjugal life. You will get along well with your spouse. You will have their love and support at every instance. Your relationship with your in-laws will be good. They will be affectionate towards you. You might get a surprise gift from your spouse. Make sure to spend time with your life partner to strengthen your bond.

Advice: On Saturday evenings, you should light a lamp (Diya) filled with black sesame oil under a Peepal tree. Reciting Hanuman Chalisa regularly will be favourable for you. Donate black colored objects on Saturdays to appease Lord Shani.

General: You may have to physically exert yourself during December 2019. You will be going on a lot more number of journeys than usual, during the last month of the year. This might leave a negative impact on your body and lead to deterioration of your health. Also, it will put a strain on your pocket. Hence, you should avoid unnecessary journeys. You may be tensed due to a busy schedule coupled with rigorous physical work. It may generate indecisive qualities in you and also make you lose confidence in yourself. You might get aggressive at times, which will spoil your relationship with your near and dear ones. You should not let anger take its toll on you. Try to maintain a calm state of mind. Indulge in meditation to attain mental peace. You should think well before speaking. Using harsh words will spoil your reputation and tarnish your image. You should stay away from getting entangled in arguments and conflicts. Focus on your career and do not deviate from your goals. There might be a delay in getting the desired results. They may be late but they will arrive for sure. You should be patient enough to wait for them, while continuing with your hard work. Do not get disheartened as it will lower down your confidence level and thus, degrade the quality of your work. There is a high probability that you will be able to buy a new vehicle if you have been planning to do so. If you are in politics, you will be in the favourable zone. You will be able to gain the support of the general public. Your opposition parties will not be able to supercede you by any means. Your relationship with your parents will be an affectionate one. They will render you the support and motivation that you need to keep moving ahead in your life. You will indulge in social deeds. As a result, you will garner respect and praise in the society. If you are up for job-hunting, you should continue your efforts until you achieve what you aim for. Your enemies will try to threaten you and defame you. You should be careful if you do not want them to succeed in their motives. Overseas journeys can take place during this month. If you want to establish some foreign connections in regards to your business, you may be able to do so. Unexpected monetary gains might add to your income. Luck will favour you during the span of this month. You should keep your anger in check. Your tensed state of mind will be reflected in the way you communicate. Thus, attaining mental peace will be much needed. You are strongly advised to avoid performing your tasks in haste. You will get many chances to gain financially. All you need to do is stay vigilant and make use of all the opportunities that knock your door. You should be mature enough to act accordingly to a situation. You should not panic in adverse conditions. Maintain your composure and think in a positive way. Your married life will be a happy one. Your partner will be loyal to you. The 8th, 9th, 18th, 19th, 28th, and 29th of this month might be stressful for you. Being a little more cautious on these dates will save you from many problems.

Finance: You will gain benefits in your line of work. You will be able to meet your deadlines and will deliver quality work. Due to this, you will be appreciated and rewarded. You might take a step to reinvent your career. You are advised to avoid making any investment in property as it is likely to backfire and lead to losses. If you want to invest money for the sake of expanding your business, you should go ahead with the idea. You might also save the surplus if you are enrolled in a job. Cutting down your unnecessary expenses will be a good option for you. Accumulation of wealth will be easy and will help you have a backup in times of need. You are advised to avoid lending money to others. Also, you should be careful in financial matters. Do not trust anyone blindly, otherwise, you may have to face the consequences later. Work hard to achieve the financial status that you aim for. Do not put your monetary resources on stake without thinking well, otherwise, you might end up facing a financial crunch.

Family & Friends: Your family life will be peaceful. You will have a good bonding with your parents. Your mother's blessings will help you to overcome problems. Seek advice from your father, when needed. The efforts of your father will keep your family closely knit together. All the members of the family will care for each other. The youngest components of the family will look up to you as an example. You should guide them to take the right path of life. You should make sure to treat everyone fairly in the race. Never be biased as it can lead to differences in the family. Acting selfish will create conflicts and arguments, which should be avoided at all costs if you do not want to disrupt the peace and harmony of your household. You should try to spend time with your family members. Make them realise how important their existence is to you. Take care of the health and well-being of your family. If there is any problem, you should consult a doctor without any delay. You might associate your siblings in your professional life as well. A good news will create an atmosphere of joy and celebration in your family. During this time, you will feel more connected to your family. An auspicious activity might take place in your family, which will further bring the family members closer to each other.