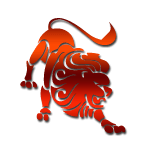 Health: By and large, you will enjoy good health this year. As per predictions for leo zodiac sign in the beginning of the year, i.e. the months of January and February, you might catch minor illnesses like common cold. You might feel a little weak and lethargic. Your health will improve tremendously in the middle of February. In fact, the period starting from April to September will be excellent in terms of your health and well-being. You will be quite serious about your health during this period. You will maintain a healthy lifestyle, i.e. eat a balanced diet and exercise well. Through Yoga and meditation, you will keep yourself de-stressed and relaxed. However, be a little careful in the month of December. You might experience health issues like indigestion, constipation, headache, cough, etc. Don't take minor health issues lightly, and see a doctor as soon as the problem arises. Neglecting any problem might have serious consequences. For good health and long-term health benefits, you need to live an overall healthy lifestyle that includes balanced diet, good sleep, exercise and relaxation. Avoid smoking and drinking as much as you can. Eat a vegetarian diet and practice Yoga and exercise on a daily basis. Mediation is the best tool to avoid stress and control your mind. Try to mediate at least for half an hour daily. You might feel a bit stressed due to busy work-life. Hence, you must take enough rest and relax as much as you can. You might also experience few health issues like viral fever or get infections related to eye. Hence, you must look after your health always. Don't ignore any issue. Visit a doctor as soon as the problem surfaces.

Career: As per the predictions for Leo zodiac sign, you will have to continue to work hard in career. You will get favorable results in studies; however, you won't be quite satisfied. Your dedication and hard work at job will get you recognition. You might get new opportunities or job offers, especially in the beginning of the year. The first half of the year will be particularly favorable for your career and professional growth. Your seniors will recognize your hard work and sincerity towards work, and reward your accordingly. You might expect a promotion or salary hike this year. The period starting from January to April will be excellent in terms of career growth. But you will have to be slightly careful in the month of May. During this period, don't engage into unnecessary arguments or disputes at work, that might nullify your past work performance. You might get expected results in the month of June. However, you might be disappointed with your growth in the months of July-August and September. You might get into arguments with the seniors during this period. Things will improve in the month of October, and you will get expected results. You might expect a new job offer, or you might get transferred to a new location during this time. The situation will not be very favorable towards the end of the year. You might get into arguments or war of words with colleagues. Also, a rival at work might try to conspire against you, so you should be very careful. As per Leo horoscope 2019, this year will be slightly challenging for the students. You might experience few challenges in the studies. Your concentration will drop slightly which will adversely affect your studies. However, for the students preparing for the competitive exams, the period starting from January to March will be quite favorable. If you are appearing for a competitive exam during this period, then you will surely pass with flying colors. After March, you will rely more on God and destiny than your hard work. You will believe in praying to God to clear your examinations. You might also read some religious literature during this period. You will take interest in learning a new language. The students who are learning a new language will get tremendous success. You will also take interest in technical education and might enroll into a computer course. The students appearing for board examinations need to study hard. You will only succeed through hard work and focused studies. The students applying for education abroad will get success, especially in the month of April and May. You will secure admission in the institute or college of your choice. The initial months of the year will be particularly good for the higher studies. Thereafter, you might have to struggle a bit. You are likely to get good results in the month of September and November.

Love/Marriage/Personal Relations: According to the Leo horoscope 2019, the year will be challenging for your love life, hence, you must be very careful. Few conflicts or disputes might arise leading to unnecessary arguments. Misunderstandings and miscommunication will affect your relationship negatively. Occasionally, you will feel quite dissatisfied with your love life. But don't try to bottle up your feelings. Try to sort out misunderstanding or conflicts peacefully through mutual dialogue. Getting angry or losing your temper will make the matters worse, hence, act like a mature person. Don't try to force your opinion on your partner and try to understand her or his point of view too. The conflicts can only be resolved through mutual understanding and dialogues. Try to pacify your partner with a lovely gift. However, the situations will not always be adverse for your love life. There will be plenty of times when you will share intimate and romantic moments with each other. Sometimes you might also plan a vacation or trip together which will strengthen your relationship. Try to keep your partner's trust and never break it. You might also get married to your partner this year and take your relationship to the next level. If you are into a new relationship, then control your emotions and don't try to hurry up. You will get mixed results in terms of family life this year, but it will be slightly better than the previous one. Although your relationship with the spouse will grow stronger, few issues might also emerge every now and then. You might make a huge financial gain with the support of your spouse this year. If the spouse is working somewhere, then she or he is likely to receive a major salary hike or promotion. The spouse might experience some health issues in the beginning of the year. The situation will be stressful till March and you won't achieve good results. There might be slight change in the children's behavior, and petty arguments or conflicts might arise occasionally. You will have to be careful and treat your children as friends, and not argue with them. If the children are making unnecessary demands, then try to make them understand patiently. To improve your relationship with the spouse, you can take her for a movie or plan a vacation together. The marriage life will slightly improve in the second half of the year. The life partner will respect your point of view and support you in crucial family matters. Your mutual understanding will increase and your relationship will become stronger. Make sure that you never break your life partner's trust. Doing this will cause an irreparable harm to the relationship.

Advice: In the year 2019, you should follow the below remedies to get rid of various types of troubles and attain good results: 1. Regularly water a Shwetark tree and recite Aditya Hridaya Stotra. 2. On Tuesday, go to a temple, hoist a red flag and donate a colorful blanket to the poor. 3. Serve in an orphanage, old ashram or blind schools on Sundays and distribute free medicines.

General: According to the Leo Horoscope 2019, this year is going to be really good for you. You won't face any major issues or crisis this year on any front. You will progress in career and profession. Your financial condition will be quite strong. However, your love and marriage life will be just average. Your hard work will pay off and you will be able to secure a new job at a reputed company. Your sincerity and hard work will help you grow in career and achieve new heights. Although you might have to face few challenges on the financial front, there won't be much change in the income. Be careful in the financial matters especially in the period starting from February to April. Few problems may arise in the love life; hence you need to be very careful. There might be few arguments and misunderstandings that might create conflicts and harm your relationship. Your family life will be good according to the predictions for Leo zodiac sign. There will be peace and harmony in the family, and family members will support each other in personal as well as professional matters. There might be few ups and downs in the month of January; however, this situation won't last for a long time. This year will be slightly better than the previous one. Despite occasional issues, your relationship with the spouse will be strong and cordial. This year might be slightly challenging for the students. You might experience some issues in studies and your concentration will drop slightly. Therefore, your performance in the examinations will also suffer.

Finance: According to Leo horoscope 2019, you might have to experience minor challenges in your financial life this year. But despite challenges, you will get excellent results and achieve all your financial goals. Barring January, you might experience some financial loss in the month of February-March and April. But if you act wisely, then you may avert these losses. The months of April and May will be good and you will make significant financial progress during this period. Your income will also rise in this period. You will also make significant profits in business or profession. You will make new plans for business and financial growth. After May, you will make remarkable financial progress in the months of June, September and December. You will able to make huge financial savings this year. On the other hand, your expenses will rise significantly in the months of February and March. If you are fighting a course case related to family property, then the results will be in your favor. You will make great profits out of business associations with foreign clients. You might plan to buy a new vehicle this year. You might also clear off an old debt. If you have applied for a bank loan, then it will be sanctioned.

Family & Friends: The family life will be quite peaceful and favorable this year as per predictions for Leo zodiac sign. There will be peace and harmony in the family. Also, there will be an atmosphere of celebration and joy in the family. There will be a sense of mutual respect and support within the family. Although you might experience few ups and downs in the month of January, the situation won't last for a long time. Mother's health will be great and she will be overall happy to see love and peace in the family. The year will be excellent for the siblings. They will do excellently in studies and clear examinations with good results. They might also travel abroad for studies or work. You must look after your father's health. Father's career will also take a big leap. He might have to move to a distant location after promotion. You might plan a travel to a religious place along with your family. A family member is likely to get married in the month of May or June. On the other hand, you might perform some religious ceremonies at home in the month of July or August. Sometimes, you might get into an argument with a sibling over a petty issue, but your relationship will stay strong nevertheless. According to Leo horoscope 2019, your relationship with month will get stronger. All in all, your family life will be pleasant and harmonious.