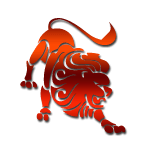 Health: In matters related to health, this month will provide with mixed outcomes. However, in a general sense, it can be said that health may remain somewhat weak as the ruling Lord of your zodiac sign is posited in debilitated state along with Rahu. Apart from this, the sixth house is under the occupancy of Saturn and the eighth house is being resided by Mars and also remains in a debilitated state. Hence, you may suffer from major health problems. Immunity may become weak because of which you may fall prey to many diseases. During this time, there may be problems related to the stomach or there may be problems in the ears or feet. Especially during this time you should be aware of kidney disease. Excessive fried and roasted food can cause blood related problems due to Mars. Note that a little carelessness can become a big problem for you.

Career: In terms of your career, you should not worry too much during the stretch of this month. However, you should keep this in mind that your boss or senior officials may fall prey to someone's planning and plotting against you. Hence, keep an eye on them and make your every move very cautiously. Other than this, the presence of Saturn in your sixth house will provide you with stability at your workplace. Because of this, management will develop trust in you and vice versa. Hence, this time period will be quite rewarding for your professional life. If we talk about the fate of business professionals, then they will remain at the receiving end of mixed outcomes. You should not expect much work during this time and it will be better to keep things low key.

Love/Marriage/Personal Relations: In matters related to love and romance, this month will not prove to be much favourable as your relationship may fall prey to misunderstandings and both of you may find it difficult to understand each other in a better way. Hence, it would be better if you sit together and look out for a solution together to keep your love life balanced. You should refrain from meeting your partner too often as it may only generate misunderstandings and nothing else. Hence, let this time period pass which may prove to be fatal for your relationship. If we talk about the fate of married natives, then the ruling Lord of seventh house is currently taking rest in the sixth house and the eighth house is under the occupancy of Mars. Hence, this time period will not prove to be much favourable. However neither you nor your life partner will be responsible for any of this, as it is only the time which is not favouring your relationship at present. Come forward to sort out the difficulties together. Try to win your partner's trust and make him/her believe in your love so that your relationship attains strength. Talking about your children, they will not only obey you, but at the same time encounter some difficulties in their academic or professional life.

Advice: Natives belonging to the zodiac sign of Leo should take some measures especially this month, as their ruling lord is in a debilitated position, situated with Rahu with an exalted Sun. In such a situation, to prevent the loss of honor and fame, you should wear Manikya Ratna and also wear a sun pendant made of gold in a red thread or gold chain before 8:00 am on Sunday. Also, plant a whitewort at the gate and water it regularly.

General: Natives of Leo are especially known for their ability to accomplish an undertaken task on or before time and this particular trait will be the need of the hour during the month of July this year. It has been said because many hurdles will stand in your way and extreme diligence will be required on your part to get certain things done. Only then, success will fall into your lap. In terms of your health, you are advised to remain careful. Also, maintain an amicable behaviour with younger siblings as they will be of great help to you during July 2020. Domestic life will be serene and you will be at peace. Some projects which have been on hold for a long duration of time will gain momentum during the stretch of this month. But, this time period will be somewhat unfavorable for your father, which is why you should take good care of him.

Finance: A very good time may come into the forefront with regards to financial matters. During this time, you will earn profitable benefits by adhering to various ploys. If you work in such a field, which provides you with commission, then during this time tremendous profits will be earned. Apart from this, you may also earn some income from secret sources. Expenses will be minimal, which will not add burden to your shoulders and economic results will be tremendous. The ruling lord of the second house, Mercury is taking nest in the eleventh house and is in conjunction with the ruling lord of your sign. In such a situation, all of your efforts will be graced with success and projects which have been on hold will gain momentum. As a result, economic prosperity will fall into your lap. With regards to business too, rewards will be obtained and your financial front will improve as compared to before.

Family & Friends: The domestic front of Leo natives will remain favourable to some extent. However, the ruling lord of the fourth house Mars is currently taking residence in the eighth house and aspecting the second house, which may give birth to certain problems. On the other hand, the aspection of Venus on your fourth house will provide an increment to new luxuries and comforts. The love and affection between family members will also increase. On a slightly negative note, father's health may remain in low spirits and some other problems may crop up because of which, they will get resolved in no time. Due to certain personal reasons, some of the family members may not feel affectionate towards each other. In such a situation, you are advised to observe patience as that would be the right thing to do. With time, things will get resolved and prosperity will once again find a place in your household. Elder siblings may also encounter some difficulties, but the younger ones will remain by your side during this time. Maternal family members may earn some profits. At the same time, those who are married may get into fights or arguments with their in laws.