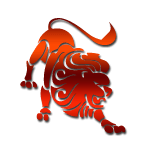 Health: If we talk about your health then some challenges will remain persistent. Your fourth and tenth houses are in afflicted state, and the sixth and eighth houses are also under the influence of many planets. You will need to take a morning stroll by the garden, do a little jogging, consume fluids and resort to yoga and meditation. Along with this, you will be able to enjoy good health by regularizing your routine and not ignoring small health problems, otherwise this month can cause health problems.

Career: You will have to work very carefully during this month. The presence of Rahu and Mars in the tenth house is indicating that you may have a big fight with someone at work or you may fall prey to some kind of controversy, so be very careful to take each and every step in your professional life. Be very cautious so as to avoid problems. You should not speak your mind in front of everyone because it is possible that they will take undue advantage of it. If you keep these things in mind, then it will be better for you and your professional life will do well. You will definitely see the hope of some improvement from Mars zodiac sign on 14th April. If you are into business, then you can expect a good amount of profit from foreign mediums and they will contribute positively to your business. Jupiter will enter your seventh house on April 6, and this is when you will see a tremendous growth in your business and all your plans will start moving towards success. With the completion of your important tasks, you will rejuvenate your business, which will give you a chance to grow progressively. From April 14 onwards, the transit of the Sun will take place in your ninth house, which will strengthen your fortunes and you will also have strong chances of acquiring profit from the government sector.

Love/Marriage/Personal Relations: The beginning of the month will be somewhat fragile for love related matters. Due to the aspection of Mars on the fifth house, it is possible to have some tough feelings getting shared between you and your beloved, so work with some patience. From April 14, Mars will move into the eleventh house and will aspect the fifth house. This whole month can give rise to some contradictions between you and your partner from time to time, but from 6th of April, your efforts can be successful and you can convince your sweetheart to tie the knot as Jupiter will be in your seventh house. This month will be good for married natives too. Your relationship will get smoothened, and both will discharge joint responsibilities towards each other as well as the family in a very good way. For this reason, your married life will progress in a very blissful manner.

Advice: You should perform Rudrabhishek for the happiness, peace and prosperity of your family and also seek redemption from all your problems. Recite the Rudrakshta everyday, the supreme beloved of Lord Shankar. During the latter part of the month, put the best quality Ruby ​​gemstone in a copper ring and wear it in your ring finger before 8 am on Sunday. Performing Chaya Daan(donation of shadow) on Saturday will be very beneficial for you. Hoist a triangular red flag in a temple in such a way that it keeps waving.

General: The natives belonging to the zodiac sign Leo are by nature honest and capable of leadership, are able to show their presence widely and with time it is clearly visible amongst other people. Your confidence sets you apart from others and it gives a different aura to your personality. If you can control your laziness, then you can conquer the world and go places. The month of April can offer some fluctuations in your professional life as the presence of Rahu and Mars is negatively affecting the tenth house. This may cause you some problems in job related matters. Debates and clashes can increase with anyone at work. Try to avoid them as much as you can. Problems related to health will attract your attention due to the conjunction of Jupiter and Saturn in the sixth house and Mercury, Venus and Sun in the eighth house. You have to take special care of your dietary habits. It will be beneficial for you to eat good and digestible food at the right time and in the right amount, otherwise you may be a victim of some disease related to stomach and intestines. In the second half of the month, when the Surya Dev enters your 9th house,you will come across a prosperous time. Your honor and respect will increase in society. People will praise you and you can be at the peak of success.

Finance: From an economic perspective, this month can prove to be weak. Jupiter and Saturn are residing in the sixth house and Venus, Mercury and Sun are in the eighth house. All of these are pointing towards an economic loss. Investing any kind of money at this time can prove to be harmful. It would be better to wait for a while now. Gradually, you will see that your financial situation will start improving. First of all, Venus will move into your ninth house on April 10, which will reduce some expenses. Sun will also transit in your ninth fhouse on April 14 and Mercury will also move out of the eighth house on April 16 in the ninth house. All three of these situations will contribute significantly in uplifting your financial position. On the other hand, Mars will also move into your 11th house on April 14, which will prove to be important in strengthening your financial position. Being in the seventh house, Jupiter is aspecting your eleventh house and this is when your financial condition will be strengthened after some initial slowdowns. You should try not to take any kind of loan this month.

Family & Friends: Mercury, the ruling lord of your second house, is seated in the eighth house and is in conjunction with Venus and the Sun. Apart from this, there is a complete aspection of Jupiter in the second house, while Ketu, the grey planet is sitting in the fourth house and is under the influence of Rahu and Mars. Because of this, family life will be full of turmoil and disappointments. If you are married, your family and in-laws will exchange good relations. You may host many guests during this time, but even after all this, there will be a sense of solitude or loneliness in your mind, due to which you will not be as involved in family activities as you should be. This can create a virtual distance between you and members of the household, so try to avoid this situation as much as you can. Relations with your siblings will continue to deteriorate, but after April 10, you will support them very strongly and vice versa.