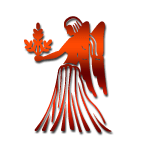 Health: You might have to face health issues during the course of this month. Your mental health and mental peace will be vulnerable to sufferings. Try to keep yourself calm and indulge in meditation. You need to be cautious while being on the road. Keep your speed in check. Do adhere to traffic guidelines for your own safety. Being careful will save you from mishaps and will keep problems at bay.

Love/Marriage/Personal Relations: The month of December will give a new direction to your love life. You will have a soulful bonding with your partner. Your lover will understand you and will support you through the highs and lows in your life. You will know him/her inside out and will make every effort to keep your beloved happy. Different shades of passion and romance will fill your life. Along with love, respect and loyalty towards each other is very important. Therefore, you should be respectful and honest to your partner. Remember that a relationship established on the grounds of lies and fibs is bound to crumble someday. You will get time to hang out with your partner. If you are in love with someone and want to express your feelings in front of the intended, you can do it during this month. It is likely that your feelings will be positively reciprocated. As far as married life is concerned, you will spend a memorable time with your partner. Your relationship with your spouse will be peaceful. Both of you will be by each other's side in difficult times. The support of your life partner will be the driving force that will help you to wade through difficulties.

Advice: You should donate green colored objects on Wednesdays. Venerate Lord Ganesha to end all your woes. Offer Durva in order to appease him. Help some needy students in taking care of their academic life. Serving and helping orphans will help you sail through difficulties.

General: During the time of this month, Virgo natives should think well before making a move. Hasty decisions will end up blowing in your face. Therefore, you are advised to avoid acting impulsively. In general, you are blessed with remarkable reasoning and analytical skills. Thus, you should use them more often than you do. You will be blessed with a good memory retention power during this month. You will lead your own way and will not get carried away easily. Your success in business will boost up your confidence level. However, there might be some ups and downs in your trade. You need not lose hope during rough patches as they will eventually lead you to the good times that you have been waiting for. The transit of the dark planet Rahu in the Zodiac Sign Gemini may pose some stressful situations in your career. However, a good inflow of money will help you to cope up with difficult conditions. Your fortune stars will favour you and as a result, you will be financially sound. You may travel abroad during the span of this month. Such journeys will be fruitful. Maintain distance from negative people and bad company. Not only will they taint your reputation, but also divert your attention from your goals. You are strongly advised to avoid getting involved in arguments. Some sudden monetary gains might surprise you. You may be able to retrieve the money that someone borrowed from you earlier. Unnecessary journeys might burn a hole in your pocket. Therefore, you are advised to avoid taking such trips. The Virgos who are married will enjoy their conjugal life. Your spouse will be your pillar of strength and you will have a harmonious relationship with them. Your enemies will not be able to gain an upper hand but still you are recommended to be careful. Letting your guard down might land you into trouble. You will emerge victorious in legal matters. Your children will lead a comfortable life. Love life will be passionate. You will love your partner with all your heart and they will return the favour as well. Students will pass with flying colors in the examinations that they take during the course of this month. Politicians will gain advantage during this period. The transit of the planet Jupiter in the Zodiac Sign Sagittarius will help you attain victory in the field of politics. You may get the chance and the required resources to buy a new vehicle. With the love and blessings of your parents, you will do well in your domestic life. A promotion at your job front is speculated. The hard work done during this month will pay off. You will have the favour of your seniors and the coordination with your colleagues at your workplace will be tremendous. You will make progress in all walks of life. The real estate sector will present various opportunities for you. Well planned and well executed tasks are bound to yield the desired results during the stretch of this month. The 8th, 9th, 17th, 18th, 28th, and 29th of this month do not seem to be favourable for you. Therefore, you should be careful on the above mentioned dates and not initiate any auspicious endeavours.

Finance: The conditions will be favourable for you in terms of finance. Your hard work and efforts will lead you to success and you will be able to reap the fruits of your labour. You will have the resources, courage and the chance to pave your way to success. People involved in business will be able to rake in money. A little bit of extra efforts will amplify the monetary gains. Therefore, you should work as hard as possible to make the most out of this month. If you have got some friend, relative or an acquaintance who can be a good partner in your business, you can give them a chance. Job seekers are likely to lay hands on a job of their choice. Some of you will receive a promotion or an increment in salary, while others will garner praises for their hard work. Establishing the foundation for a new venture during this month is a bright idea that you can go forward with. All your efforts for financial gains will be rewarded. Hence, you should go ahead with positivity and faith in yourself. You might get caught in a whirlpool of conflicts at the workplace if you become a part of unnecessary arguments. You are advised to stay away from such discussions to keep conflicts and arguments at an arm's length.

Family & Friends: Your relationship with your parents will be a good one. They will guide you and help you at every step in life. However, their health might become the cause of worry for you. They might get ill during this period and you will be required to take care of them. Consult a doctor if you find any deterioration in their health status. Maintain a cordial relationship with everyone. Your siblings and close friends will rush to help you whenever required. A demarcation between your personal and professional life is a must. Do remember to spend time with your family and friends. There is a racing certainty that an auspicious activity will take place in your home premises, which will create an atmosphere of celebration in your family life. You will be happy and satisfied with the performance of your children in their respective fields. They will look up to you as a role model and it will be your responsibility to set a good example for them. Do not get involved in heated arguments with your family members as it can spoil your relationship with them. An outsider might try to create a rift among the household members. Trust each other and do not let anyone take advantage of petty issues in your family. You should remember that the domestic strength lies in the unity of family members.