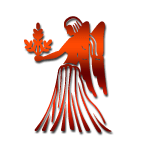 Health: In terms of health, this month does not seem to be more favorable and it is because of your zodiac lord placed negatively with Rahu and Sun and also being aspected by Mars. Apart from this, excessive workload will also make you tired, which can cause you health problems. Therefore, it will be better for you to get plenty of sleep,as it will keep you energized. Apart from this, you have to be careful as Mars is sitting in the seventh house during this time, which can cause some kind of injury or accident.

Career: During the month of July Virgo natives will be graced with professional success, due to the presence of an exalted sun in your tenth house. At the same time, the exalted state of Rahu may also give birth to certain difficulties, under which there are chances of you getting defamed. You will not get the support of your senior officials in the task in which you wish to achieve success. However, during the second half of this month, the transit of the Sun will take place in your eleventh on 16 July 2020, which will provide you with better results. During this while, you will gain back the favour of your seniors. You will also become eligible to obtain profits from the government sector. The projects schemed by you will qualify you for a promotion. Even if it does not happen, you will be provided many good returns. During the month of July only, you will be seen dedicated towards your work and this will be the reason for your success. However the transit of Saturn in your eighth house may also encourage you to switch your job. If you are a business professional, then the desired results will be obtained.

Love/Marriage/Personal Relations: For matters related to love and romance, the presence of Saturn in your fifth house may provide you with good results as the planet Saturn not only tests your love but also generates favourable outcomes. The residence of Venus in the ninth house also keep your heart filled with love and affection. Partner will also pour his/her heart out in front of you. Hence, your love will be blissful during the month of July. At around the same time, you will acknowledge your partner's importance and also make plans for your future because of a better mutual understanding. Some natives of this sign may also get ready to tie the knot and achieve success in it. Those natives who are married witness an eradication of their existing problems. Life partner will pay attention towards your family, because of which you will remain elated. As a result, the loopholes in your relationship will disappear and prosperity will become a part of your conjugal life. However, the position of Mars in your seventh house and it being afflicted by Saturn may give birth to some new problems. Hence, it is advised not to stretch a matter too far and make unending efforts to keep sailing smoothly in the sea of marriage.

Advice: As a remedy, you should recite Bajrang Baan as well as Durga Chalisa regularly. Apart from this, on Wednesday, you should feed green moong(lentils) to Gaumata (cow)and irrigate the Peepal tree with water on Thursdays.

General: Apart from focusing on their professional life, native related to the zodiac sign of virgo should also pay some attention towards their health, family life as well as conjugal life. All of these arenas of life will be filled with multiple problems. Hence, you should try to resolve them as soon as you can. Luck will remain by your side during this month and success will be provided in each and every task you undertake. Societal stature will increase and you may get an opportunity to travel to a delightful place. Father's behaviour will be quite amicable and you will get more close to him. However, you may remain somewhat displeased with your life partner's demeanour. Progeny will exhibit a sensitive and understanding behaviour, because of which you will realise that they have grown up ultimately. Taking note of all these calculations, it can be said that the month of July will prove to be ordinary for Virgo inhabitants.

Finance: After taking a look at your economic front, it can be stated that you will receive good results with regards to your business and it will improve your economic condition to a great extent. Expenditures will also be under control and those who are enrolled in an MNC or earn money through foreign sources may obtain a significant amount of benefits. Apart from this, those who are associated with the government sector may perform well in their respective fields and get some good commission. At the same time, both the grace of Venus sitting in the ninth house and Shani Dev sitting in the fifth house will try to increase your income. Also, as soon as the transit of the sun is in the 11th house, there can be a tremendous increase in income. In this manner, your economic front will prosper despite the prevalence of some major as well as minor problems.

Family & Friends: From the point of view of your domestic life, this month may be full of ups and downs. The elderly members of the household may suffer from health problems, because of which a commendable amount of your familial resources may get spent. Apart from this, an auspicious occasion may also commemorated at your house. Family members may also decide to take part in a pilgrimage. Additionally, if there is any major problem afflicting your household, then you should organise a Yajna for pacification of the souls of your ancestors(Pitra Dosh Shanti Havan), which will enable the inflow of happiness and prosperity in your house. Kith and kin will nurture feelings of affection towards each other, which will keep you delighted. However, family members may remain somewhat displeased due to the behaviour of your life partner , which will be distinctly visible in your behaviour. Despite everything, your loved ones will shower their affection upon you.