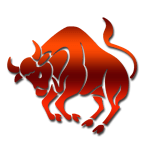 Health: In this month there can be worrisome conditions related to health. Therefore, be aware of your well being, as any kind of troubles can be encountered. You could be more prone to get affected by the cold, flu, etc. Besides, problems related to some kind of viral and etc. can also be seen cropping up.

Love/Marriage/Personal Relations: In this month, there is a possibility for you to share a good relationship with your boyfriend/girlfriend. If you love someone, then you can get an opportunity to express your feelings to him/her. If you are in love with someone for a long time and the mutual harmony between you both is better, then, you can completely open up your heart to him/her, this month. If you are planning to make long term plans with your partner, then the same can be conveyed to the beloved. In this month, the conditions pertaining to your love relationship will be favorable. You can also make plans to hang around somewhere or you may even take an overseas trip, through which formidable benefits will fall into your lap. In this month, do not try to keep any kind of unnecessary doubts in mind and try to place your complete trust in your boyfriend/ girlfriend try to take your relationship a step forward. The circumstances in this month can be precarious in terms of your marital life. There is a possibility of a spontaneous conflict to arise with your life partner. Therefore, you should strive to make your bond blissful as much as you can. Consequently, you will witness the inflow of benefits in your life because if you are maintaining a good relationship with your spouse, then there is a possibility for you to have a better relationship with your in-laws. Hence, to take such kind of advantages it is important for you to have a good relationship with your spouse.

Advice: Observe fasts and worship on Fridays and donate white things on Friday. Donate decorative items in the temple as it will be beneficial to you. You can provide support and service in any old age home. It is likely to reduce your problems.

General: In this month, your thinking and understanding capabilities can remain low on simmer. There is a possibility for you to be susceptible towards doing any work while exhibiting confidence. You can fall prey to mental disturbance and stressful situations and due to which there can be a likelihood to face interruptions in your work. In such cases, it will be beneficial for you to perform any work with a proper well thought off and planned strategy. There is a possibility for you to face intrusions in terms of wealth acquisition related to real estate. Relations with your close relatives can also get deteriorated. You could even try to harm yourself. Therefore, you should try to stay cautious with your relatives and with your own people, along with doing this, you should also try to give a better direction to your professional life. If you are enrolled in a job, then this month, there is a possibility for you to gain a post and position at your workplace. But, if you are into some trade then you should be careful from the business perspective. You should never think of investing more than necessary. Or else, you might have to deal with its consequences. You can get the necessary support from your friends. In this month, there is a possibility for you to obtain the comforts of land, vehicle and etc. If you are making up your mind to purchase a new house or a vehicle and etc, then you can be successful this month. You could develop a stronghold in the political sector. If there are any efforts to gain political advantages, then you can be successful if try to achieve it. Your relations with your parents can get better and you are also likely to receive their cooperation. Although, concerns regarding the health conditions of your father can arise. Therefore, be careful in terms of his health. The conditions will be normal for your children's side and your love relationship. On the other hand, enemy side will create tensions. Your problems can increase if you get involved in any unnecessary disputes. Trips may be taken to the court as there is a likelihood of judicial proceedings taking place. Therefore, do not indulge in any conflicts with someone unnecessarily. There are chances of traveling overseas. If you are planning to go out this month, or are trying for it, then it can be successful. Concussions can take house in your conjugal life. Your relations with your spouse is presumed to get deteriorated. Try to maintain a warm relationship with him/her. In this month, the situations could be stressful in terms of work. In such cases, you should avoid taking care of any important tasks. Also, try to do any work with stability and seriousness, so that you might face fewer problems. In this month, the dates 8, 9, 18, 19, 28, 29 are unfavorable for you. Avoid doing any auspicious work or any important actions during this time.

Finance: In this month, the economic conditions will remain a bit stressful. Therefore, you should try to be aware from the financial perspective and do any work according to the time. You should try to stay attached to whatever work you are pursuing. In this month, initiating a new endeavour can be a disadvantage for you. Especially, your economic problems can increase. If you do some business, then you should avoid making any plans for expansion of your trade. Do not lend money to anyone unnecessarily. You should not try to involve any of your relatives in your business. Or else, you may have to face difficulties. If you are enrolled in a job then do not make any plans to invest in this month. Otherwise, your money could be trapped somewhere and it will never flow back into your hands. This can increase your mental stress too. Your work can get affected due to an increase in your mental problems. Overall. It can be said that this month will prove to be quite awful for you in terms of your economic conditions. Additionally, signing up for any investments or starting any new work in this month could become a cause of your problems.

Family & Friends: Domestic status in this month is usually going to be auspicious. In the family, there will be good feelings towards each other and there will be a sense of cooperation towards each other. Conditions are going to improve in terms of work. You should try to stay away from any kind of unnecessary disputes so that the conditions of the household remains stable and an overall development surrounds the family atmosphere. It will be beneficial for you to maintain a mutual harmony with the members of the family and to do any work together with them. You should prevent the occurence of any unnecessary disputes. When needed, you should always have that sense of cooperation towards everyone, so that your family conditions remain static. It has been said so, because only with the support of your family every kind of problem can be resolved. You should always try to maintain a cordial relationship with your parents and you should also serve them accordingly. With the blessing of your parents, you can get rid of all kinds of troubles and you can excel in every kind of work. The conditions will be generally good in terms of your children. You will be satisfied with their education and other activities. Making the family environment better is the symbol of prosperity and peace in the home.