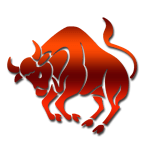 Health: If we talk about health, then the month of July has mixed outcomes in store for you. However, in comparison to the second half of this month, the initial days will prove to be somewhat difficult. Multiple health problems may inflict you. The presence of Sun, Rahu and Mercury in the second house and the additional influence of Mars may generate pain in areas like throat and create food related problems. On the other hand, there aee certain chances of you suffering from an anal disease. Hence, maintain a proper diet and seek the guidance of a doctor as and when necessary to keep yourself fit and fine.

Career: The astrological predictions for this month state that some natives belonging to this sign may receive a transfer order. It is quite possible that the new position may have some additional responsibilities in store for you. Consequently, you may suffer from stress. But, situations will work in your favour very soon. You will be seen maintaining a better rapport with your senior officials, which will provide you with many benefits at the workplace. Other than this, those who are enrolled in the technical sector will obtain beneficial results. At the same time, those who are associated with Research and Intelligence will also remain at the receiving end of propitious results. If you happen to be a business professional, then favourable results will be obtained. However, you may have to depend excessively on your partner, as his/her smart work will be quite a necessity for your trade. Thus, the month of July can be expected to be favourable for the natives of Taurus.

Love/Marriage/Personal Relations: Talking about the fate of natives who are in love, it can be stated that your heart will be filled with love and affection during this month. You will make unending efforts to shower your love upon your partner. At the same time, your beloved may remain upset with you due to a misunderstanding or the interference of a third person in your relationship. Hence, talk openly to your partner and put an end to the differences crippling your relationship. If you happen to be married, then your marital life will remain prosperous. There will be an increment of love and romance, due to the benediction of the planet Venus. On the other hand, the aspection of Mars will pave the way for economic profits due to your partner. As a result, your economic condition will improve and the depth in your relationship will also increase. However, your children may have to face some problems but both of your understanding and prudence will help you to solve them successfully.

Advice: To make your fortunes even stronger and to progress in life, wear the best quality Sapphire Gem Panchdhatu or Ashtadhatu on the Saturday of Shukla Paksha and chant the Shani Beej Mantra. Shanaischaraya Namah Mantra should also be chanted and worn.

General: For natives belonging to the zodiac sign Taurus will remain under the endowment of the planet Venus during the month of July. Additionally, the support of Saturn will also provide you with many good results. Several trips will be taken by Taurus natives, which will provide you with relaxation and profits. In the pursuit of satisfaction and happiness, you will work with extra diligence and your hard work will bear fruits of success. You will be able to buy a new accessory or electronic gadget for your family, which will keep your family members elated. However, some occasional problems will surface, which can't be avoided. You will successfully prevail over your enemies and they will not dare to flinch an eye before you.

Finance: After taking a look at the economic front, it can be said that your second house is hosting the conjunction of Sun, Rahu and Mercury. At the same time, your eighth house is under the occupancy of Jupiter and Ketu. Meanwhile, the ruling Lord of ninth house, Saturn is taking position in its own sign and aspecting the eleventh house, which is under the occupancy of Mars. Taking note of all these astronomical situations, it can be said that the month of July will be quite relaxing for the natives of Taurus. On the economic front, your situation will remain stable to a great extent. You will not only earn a good amount of money, but also be able to accumulate a successful amount of wealth. Gradually, your economic condition will get strengthen. Certainly, there will be some mid-level expenses but the inflow of the income will be much more than them. The benediction of Mars will also create prospects for you to earn income from foreign sources. As a result, you will remain happy and devote some of your resources to religious causes.

Family & Friends: In terms of familial life too, situations will remain ordinary. However, the initial phase of the month may prove to be somewhat problematic, since the second house of your sign is under the occupancy of Sun, Rahu and Mercury. Because of these planetary positions, situations of debate can arise and attempts can be made by family members to degrade each other, which will increase the tension in your family. But as soon as the planet Sun enters your third house on 16 July 2020, situations will improve and the environment of the household will be somewhat serene. But, you are advised to remain careful during this time as your parents' health may remain in low spirits. Also, you may get into an argument with your elder siblings.