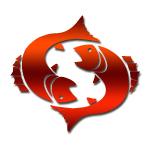 Health: You should take care of your health. Your digestive apparatus will be more susceptible to problems. Thus, you should keep a check on what you eat. Consume a balanced diet and avoid spicy and oily foods. Cut your consumption of junk food as well. Your heart might be at risk too. Hence, you should leave no stone unturned when it comes to making efforts for being healthy.

Love/Marriage/Personal Relations: Your love life will go on smoothly during the span of this month. Both of you will share a strong bond will get the chance to spend time with your partner. Those who are single may get the love of their life. You may propose your intended if you find that the feelings are mutual. Seek your beloved's advice for vital assignments. Trust each other and stay away from getting entangled in arguments and conflicts with your partner. The month seems to be favourable for married couples. Your partner will be by your side during your high and low phases. You will share a good bonding with your in-laws as well. Overseas journeys will beget fruitful results. Try to keep your spouse happy so as to achieve marital bliss.

Advice: You are advised to observe fasts and immerse yourself in deep devotion on Thursdays. You should worship banana trees for leading a happy and prosperous life. Venerating Lord Brihaspati will be favourable for you. Serve cows and Brahmins. This will help you to get rid of your problems.

General: During the time of this month, vices like confusion and tension might take a toll on your well being. You will not be able to have a clear state of mind, which will have a negative impact on your career front. Your inability to make the right decisions at the right time will be a major hindrance in your way to success. You should try to analyse prevailing the situation first before making a conclusion. Impatience and anger will lead you to the abyss of problems. Also, they can disrupt your relationship with your family and friends. Feud over ancestral property is likely to occur. You will do well in matters of litigation. Make sure that you not get involved in any illegal activity. Try to maintain an amicable relationship with your blood relatives. You will lay hands on a promotion order or get rewarded for your efforts and hard work. The work done by you will pay off eventually. Those who are enrolled in a job have high chances of witnessing their career take off. You will discover new options for yourself, which will pan out to be a major turning point in your life. You will earn respect for your good deeds. The society will be happy with your behavior and will shower praises upon you. You are destined to have a good fortune during this month. This will help you to achieve what you aim for. The transit of the planet Jupiter in the Zodiac Sign Sagittarius will be beneficial for your career growth and development. Do not hold back in giving some extra efforts at your work front. Too much travelling can exhaust you. Thus, you should try to avoid it unless deemed necessary. There will be some tough situations, which will be the ultimate test for you during this month. You should try to concentrate well if you want to make good decisions. Weighing the pros and cons of everything will help you to cut losses. You might have to face some difficulties in buying a new vehicle. If you wanted to do so, you should postpone your plan to avoid problems. There might be some issues related to the health of your parents. Address such issues at once and seek medical advice as and when necessary. Becoming a part of politics will be easy for you. Your children will bask in luxuries and comforts. They will be hale and hearty, so you don't have to worry much about their health. Your love life will be happy and romantic. Enemies will plant obstacles in your path and will try to defame you as well. Be cautious and do not let them succeed in their motives. Foreign journeys will be rewarding for you. Your dreams to go abroad might come true during this month. Wedded duos will get along well with each other. The 3rd, 4th, 12th, 13th, 21st, and 22nd of this month might pan out to be unfavorable for you. Being careful on these dates might safeguard you against problems.

Finance: Monetary gains during this month are highly probable. The support of your family and friends will help you to achieve multifold benefits. You will do well in the field of your career. You will achieve success in all your ventures if you give your best. Making money will be an easy task for you. Your flow of income will exceed your expenses, due to which you will have a good chance to save the surplus. You may also try to give a better direction to your career during this month. This is a promising idea that will help you to shape a better future for yourself and your family. Those who want to start a novel venture may lay the foundation for it. Commencing a side business will further add to your income. You may also invest your money for better returns in the future. You should analyse the market trends before putting your money at risk. Trust yourself and move forward to achieve your goals. This will help you to gain financial stability. Maintaining a cordial relationship with everyone at the workplace will be good for you. Unnecessary professional associations may land you in trouble. Being careful while making monetary transactions is one of the safest bets. From an economic perspective, the month seems to be fulfilling for you.

Family & Friends: The conditions at your home might be stressful during this month. There will be some baseless arguments among the family members. A third person may create misunderstandings, which may lead to the segmentation of the family. Land and property might be the underlying cause of all the problems. In order to bring peace back into your home, you should believe in the strength of unity. Standing for each other and sweeping petty issues under the carpet will help you stay glued to each other when needed. Have trust in each other and never be unfaithful to your family. Try to make efforts for other members of the family. This will help you to eat a good life at your domestic front. The love and support of your family are two important elements that will help you to bring harmony back into your home. Act according to the prevailing situation. Maintain a healthy relationship with your parents. Take care of their health and make sure to fulfill all your duties towards them. Their blessings will lead your way. Your children will give you no major reason to worry about them. Their life will be a comfortable one. You should thus, not overstress yourself because if your family life.