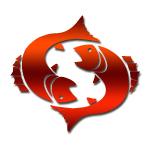 Health: If we take a look at the status of your health during the month of July, it can be stated that you will remain quite busy since the ruling lod of your zodiac sign has taken nest in your tenth house. For the same reason, you should take care of your mental and physical well being, as fatigue may become the root cause of many diseases. The influence of Rahu, Sun and Mercury in the fourth house and that of Jupiter and Ketu will not prove to be much more favorable for you. In such a situation, it has to be kept in mind that you may face difficulties while breathing or feel chest irritation. To save yourself from such health conditions, keep yourself hydrated and avoid the consumption of oily food items. Also, do not forget to seek the guidance of an expert professional as and when necessity arises.

Career: Let us now take a look at your professional front. The aspection of Jupiter on your tenth house will make you fully efficient of performing your tasks. Your intellect will be of great use during this time, which will help you tackle various difficulties. Some of your rivals may also plan and plot against you, but they will not remain successful in outshining you. Your colleagues will stand by you while planning various strategies and play the role of good friends. Apart from this, the presence of Saturn in the eleventh house may also help you prevail over your enemies. You are advised to keep a tab on your anger as the planet Mars present in your zodiac sign is being aspected by Saturn. It has been said because there are chances of you getting into a fight with your senior officials. If you are involved in any kind of business, then you should stop your business partner from taking any major decisions during this time. However in terms of the inflow of income, this month will prove to be excellent.

Love/Marriage/Personal Relations: Speaking about the fate of natives who are in love, it can be said that they will come across a favourable time. You will adorn a serious demeanor with regards to your love and will not want to let your loved one go away at any cost. If you are a single native, then love will knock at your door during the month of July. The special someone may be around you, but you may not recognize him/her. Hence, it can be deduced that your love life will run smoothly. You should also keep in mind that sometimes due to time constraints or any other type of problem, it is not possible for the two of you to meet, but do not view such a situation from the wrong perspective. Instead, have full faith in your beloved as this will make your love life better. If we talk about your marital life, then the month of July may prove to be somewhat challenging as your seventh house is under the aspection of Mars. Apart from this, the ruling lord of seventh house, Mercury will also be under the influence of Rahu, Sun and Jupiter. In such a situation, your life partner will fully acknowledge his/her duties towards your family and take care of them successfully. Despite everything, some clashes may occur between your parents and your better half. To avoid the occurrence of such conflicts, you should talk to your life partner so that the unnecessary arguments can be avoided and your conjugal life becomes blissful once again.

Advice: Being a native of Pisces, you should worship Shani Dev on Saturday in the month of July and make shadow donation, so that you can get good results related to Shani. In addition, you should strengthen the sun and for that, plant the whitewort at the main entrance of the house or in the east direction and offer water to it daily.

General: Natives belonging to the zodiac sign of Pisces are quite active on the mental level. However, during the month of July, your physical will come to the forefront. Beautiful and entertaining journeys will be undertaken which will generate a sense of rejuvenation in you. You may also plan to watch a movie or take a trip with your colleagues. Domestic front will grab your attention and some mid level difficulties will also crop up on the professional front, but you will be able to tackle them successfully. In matters related to you money and finances, you will prove to be quite lucky.

Finance: During the month of July, the ruling Lord of the eleventh house, Saturn will remain posited in its own house which can be considered a favourable state for your economic condition. In such a situation, you may stumble upon a permanent source of income which will keep providing long term benefits to you. Consequently the financial problems you have been facing so far will disappear and your economic profits will increase. Apart from this, the ruling lord of the ninth house, Mars will take rest in your ascendant house which will add more strength to your financial status. The challenges will come to an end in no time. Not only this, the ruling Lord of second and ninth house, Mars is under aspection of Saturn which will create strong prospects for you to earn money and earn multi folded benefits. Expenses will remain minimal in this duration which will be of great benefit to you.

Family & Friends: On the familial front, you may have to come into terms with some difficulties. On one hand, the presence of the ruling lord of the second house will provide you with the support and assistance of your family members, while on the other, the conjunction of Rahu, Sun and Mercury in the fourth house will urge many relatives to talk ill about each other. As a result, differences may prevail over kith and kin. However, your siblings may perform well in their respective fields. During the second half of this month, the transit of Sun will take place in the fifth and the same house will also be under the aspection of Saturn. In such a situation, your progeny may undergo some problems, but a favorable time will be seen prevailing in the household's environment. You may also contemplate a change of residence during this month.