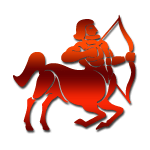 Health: You will be in a fine fettle during the stretch of this month. No major health problems will be able to find their way to you. However, acidity and constipation may need to be tackled frequently. Consume food that is rich in fibre if you face constipation. Avoid spicy and oily foods. Make the required changes in your lifestyle to ensure a healthy life.

Love/Marriage/Personal Relations: The month of December will give you a love life that you always dreamt of. The transit of the planet Mars in the zodiac sign Libra will be good for your romantic relationship. As a result, you will enjoy and make the most of your love life. Your relationship with your partner will be a strong and passionate one. Your love will grow each day and you will find out that your happiness lies with your partner. Mutual trust will further strengthen your bond. If you want to confess your love to someone, you can do it during this month. Make sure that you communicate your feelings in an honest manner. It is likely that your emotions will be reciprocated positively. However, you should hold back in doing so if the feelings are one-sided. Those who are already in a relationship will get enough time to spend with respective their partner. You may go on a dinner or movie date, outing, long drive, etc. with your beloved. These memorable moments will be captured in your mind to be cherished later in your life. The natives who are married may face some problems in their married life. You will not get along easily with your spouse. Frequent clashes and war of words might pull you apart, thus creating a rift between the two of you. Try as much as you can to maintain a cordial relationship with your partner. Otherwise, you will experience mental stress and not be able to do anything properly. There will be problems but always remember that you can fix them.

Advice: You should donate yellow colored objects on Thursdays. Observing fasts and performing Puja rituals on Thursdays will also be beneficial for you. Serve Brahmins and feed cows on Thursdays. This will help you to overcome your obstacles. Feeding gram pulse(chana) and jaggery(gud) to cows is also advised. Worship a Banana tree and abstain from consuming bananas on Thursdays. This will help you to tackle your problems with ease and get over them quickly.

General: Sagittarius natives will have a sense of self-respect during December 2019. You will earn respect in the society as a result of your own actions. You will have the favour of your seniors and the admiration of your juniors and subordinates at your workplace. During this month, your career will progress in the right direction. Fruits of hard work will fall in your lap. It is predicted that this month will be prosperous for you. The transit of the planet of expansion, Jupiter in the zodiac sign Sagittarius will help you to succeed. You will do well in the real estate sector if you make your decisions carefully. Your relationship with your kith and kin will be harmonious. You will also share a good bonding with your brothers and sisters. You will have the support of your friends as well. Spending time with them will brighten up your mood. You will have a tight schedule due to which it will not be easy to take out some time for your personal relationships. However, you should ensure that your professional life does not overshadow your personal life. Perform your tasks with dedication and enthusiasm. Stay away from controversial matters. Once you get entangled in them, it will not be easy to get out of their whirlpool. This will create tension and divert your attention from your goals. Thus, you should try your best to keep such problems at bay. Those who are into a job may bag a promotion. Financial rewards in the form of increments, bonus, etc. are likely to come into your hands. Those who are into a business will also reap the benefits in their line of work. There are chances that you might acquire a new vehicle or a piece of land. Your relationship with your parents will be good. Your mother will care for you and will understand you in every situation. Your father will guide you with his golden pieces of advice. As a responsible child, you should look after them. Your children will do well in this period. Their upbringing will be good and its credits will be given to you only. You should inculcate moral values in them as well. Those who are preparing for Competitive examinations will find themselves closer to their goals during the latter half of the month. You should not let your guard down, otherwise, your enemies will try to harm you. If there is an existing problem that you have been entwined in, you should try to find a solution for it. You should remember that problems do not get solved on their own. Instead of waiting and watching, make corrective actions. Travelling overseas is possible during this month. Married people might be subjected to some tough phases in their life. Your relationship with your spouse might not be pleasant. Arguments might sour the relationship which exists between the two of you. Try to sort out the problems in your conjugal life. Too much travelling might put a strain on your health. However, you will be able to gain well in monetary terms. The 6th, 7th, 16th, 17th, 25th, and 26th of this month might be stressful for you. Doing important tasks on these dates should be avoided.

Finance: Your financial status will be good during the time of this month. The efforts that you put in with an intention of making money will yield the desired results. You will get good results in whatever you do. Thus, you should unleash your hidden potential and give the best that you can. Overthinking will only kill your time and cause you stress. Avoid it at all costs. Believe in your own self and make efforts for your betterment. There are good chances of earning monetary gains. Do not miss any such opportunity because not everyone is lucky enough to get such chances. Whatever you do, you should do it with all your heart. This will help you to achieve success. If you run any business, then there are fair chances that you will be able to expand it. Financial gains will bring happiness in your life. If you are enrolled in a job, you will be able to nail it with your exceptionally good performance. You might get an elevation in status due to the same. You will garner respect at your workplace. Making an investment will turn out to be a bright idea. Be careful and think well before investing your hard earned money. Avoid lending money to others. It is likely that you will not be able to retrieve it back, when needed. You can start up a new side-business with some trusted contacts of yours. The advice and support of your family members will play a crucial role in running such type of a business.

Family & Friends: Your familial life will be good during this month. There will be all sorts of facilities at your home. Everyone will be considerate enough to share their thoughts and feelings with other members of the family. There will be a sense of cooperation that will dominantly prevail in your family. This will help you to achieve gains. Also, being close to each other will bring peace and prosperity to your home. Organisation of an auspicious activity in your home will create an atmosphere of joy and celebration. Such a ceremony will bring your family under one roof. During this activity, you will get more close to your family members. Your relationship with your parents will improve. They will support you through all your peaks and throughs. Their blessings will give the necessary strength to keep moving ahead in life. Thus, fulfil your duties towards your parents. You will be happy and satisfied with your children. They will do well in their respective fields. You will also hear some good news related to your children. You should try to maintain harmony at your household. There may be some problems that hit you hard but gathering the courage and getting rid of them is what will help you to achieve success. Ignore trivial issues that you have with your kinsmen if you wish to lead a harmonious family life.