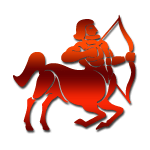 Health: In matters related to health, it is expected that it may remain in low spirits during the month of July as the ruling lord of your zodiac, Jupiter is under the influence of Ketu. Because of this, some problems may inflict you. It will be rather difficult for you to get rid of them and you may have to consult more than one doctor. In such a situation, you have to take special care of your health, only then you can expect to lead a better life in terms of health. Problems such as fever, cough, body pain, chest irritation, may bother you this month.

Career: On the professional front the stars are expected to remain in your favour situations will be favourable and you will outshine everyone at workplace. Try to keep the familial tensions at bay as it may have a negative impact on your work relations with senior officials will improve you are advised to behave amicably with the female colleagues as they will be of great help during the time of promotion. Try to remain careful of your rivals as they may try their level best to prevail over you. At the same time, colleagues will remain in your favour and you will earn benefits because of them. During the second half of the month, some challenges can come into the forefront, in the form of an investigation, which is why it is better to remain careful while working. If you are associated with any kind of business, then mixed results will be obtained. Always remember to pay your taxes on time as you may face difficulties otherwise.

Love/Marriage/Personal Relations: In matters related to love and romance, mixed outcomes will be obtained. The endowment of Jupiter will help some of the natives to tie the knot with respective lovers. However, some amount of challenges will be faced but they will be taken care of successfully. Family members will also give a positive nod to your relationship. Apart from this, single natives may cross paths with a prospective lover who will play an important role in their lives later on. Those who are already in a relationship are advised to remain faithful towards their lover and there are many challenges awaiting you. The more loyal you are, the easier it will be for you to leave behind the challenges. Only then, you will be able to lead a better love life. Those who happen to be married may also encounter some challenges during the initial days of the month as the planets Rahu, Sun and Mercury are taking residence in your seventh house. Additionally, Mars is also aspecting the same house from the fourth house. In such a situation, there are a few probabilities of fights taking place between the two of you. The first half of the month will remain weak, but as you set foot on the second, the Sun will move from your seventh house and take nest in the eighth house, because of which challenges will keep decreasing and your life partner well try to pour your heart out in front of you. Take some time out for your spouse amidst your busy schedule busy schedule, as it is the need of the hour.

Advice: As a remedy, you should visit the temple and donate black sesame seeds, Urad(lentils) and recite Surya Ashtaq. This will also increase your honor and decrease the financial challenges. You should wear Pukhraj Ratna and if you want you can also wear Manikya Ratna as both these gems will prove to be very effective for you and will help you in solving problems in your life.

General: Those Sagittarius natives who are of independent nature may acknowledge the need of carrying out certain domestic responsibilities during the month of July. Apart from this, inhabitants who are associated with the realm of spirituality may witness a better time period as this month will be meant for them. You are specially advised to work on your domestic and conjugal life so that a happy life can be lead. However, situations are expected to remain in your favour on the professional front. You may undertake a long distance journey during this month. It is recommended to make prior preparations before embarking upon such a journey as you are likely to undergo certain difficulties.

Finance: On the economic front, you will be at the receiving end of mixed outcomes. On one hand, the ruling Lord of your zodiac, Jupiter will make many prospects available for you to earn money, while on the other the endowment of Saturn will also provide you with better results in economic matters. During this time, you may also obtain a substantial amount of property related profits. Chances will also be made available to gain access to an immovable property. Not only this, if you have applied for any loan in the bank or to a person, then it might get passed during the time of this month, at a minimal interest rate. Some amount of wealth will also be obtained by a female friend. Always remember to pay your loan on time. During the second half of this month when the transit of Sun takes place in the eighth house, some economic problems may surround you. You are advised to make preparations for them beforehand so as to keep them at bay.

Family & Friends: During the month of July, the fourth house of your sign will be under the occupancy of Mars, which suggests that no matter how much affection your mother has for you, some small tiffs may occur between the two of you. Her health may also remain in low spirits. The same Mars can also enable you to accumulate some immovable property. The aspection of Saturn may generate some tension in your household. On the other hand, you may get hold of a connection which will prove to be beneficial for your family. Other than this, the environment of the family will remain prosperous and kith and kin will remain affectionate towards each other. Father will obtain mixed outcomes. During the first half of this month, some beneficial returns will be obtained but the second half will pose threats for his health. From your siblings, enough amount of economic assistance will be obtained.