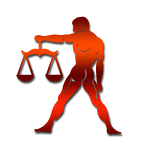 Health: Your health will remain in a normal state during the month of July. The conjunction of Rahu, Sun and mercury in your ninth house and your sixth being aspected by Mars may generate troubles for you. You may face certain physical difficulties which include pain in the ears, joint and mental stress will be present. Other than this, there are no chances of you suffering from any major ailments. The presence of Mars taking rest in the sixth house and it also being aspected by Saturn. In such a situation, you are advised to drive your vehicle very carefully so that you do not become prone to any kind of accident. Do not keep yourself isolated and keep communicating with your friends and family to keep mental stress and tensions and bay.

Career: While talking about your career, you are advised to work hard to remain at the receiving end of successful results. It has been said so because the affliction of Saturn on your tenth house will encourage you to keep working hard and at the end success will be yours. Other than this, the presence of Mars in the sixth house will make contributions to your good performance and help you attain praise from your senior officials. During the second half of this month, the transit of the Sun will take place in your tenth house and provide you with excellent results. But at the same time, Saturn will also aspect the royal planet because of which you may have to stop exhibiting an overly confident attitude. Colleagues will provide a helping hand. If you are in need of any good suggestion then they will help you out. If you happen to be a business professional, then extreme diligence will be required on your part to obtain a great amount of success.

Love/Marriage/Personal Relations: With regards to your romantic affair, this month will prove to be average. You will bear witness to such moments when you will remain quite sensitive towards each other and try to lead a happy and prosperous life together. However some challenges may stand in your path, which is why you are advised to keep a tab on your emotions and navigate the situation accordingly to make your relationship more prosperous. Observe patience and try to spend maximum amount of time with your partner as his/her love for you is true in nature. On account of some emergencies, you may not get enough chances to meet your partner, but you should try and understand him/her and learn to overlook such things. During the second half of the month, situations will improve and you may get to spend some splendid moments with your partner. If you happen to be married then both you and your life partner should work together to make your conjugal life more prosperous. Be it economic or societal front, cooperation is required in each and every field of life. The one who stands by you through thicks and thins of life can be regarded as a good life partner. You should strive to strike the right balance with your partner so that you can contribute equally to the prosperity of your conjugal life, and both of your societal stature increases during this time. Occasional tiffs may arise which may be the result of the clash of your respective egos. Try to keep a tab on them so that the situations can improve. You may also get an opportunity to meet and greet your in laws, as this will provide nourishment to your relationship with them. Your in laws may also present you a gift. You should not worry much with regards to your children as they will lead a happy life during the stretch of this month.

Advice: Natives belonging to the zodiac sign of Libra should worship Lord Surya in the month of July as a remedy, which will increase their income. Also, to strengthen their ruling Lord Venus, they should chant the Beej Mantra of Venus and wear red clothes on Friday and offer red flowers to Goddess Durga.

General: Because of being affiliated to the zodiac sign of Libra, you are quite prudent in nature and you have the correct knowledge to differentiate between right and wrong. During the time of this month, the presence of Venus in your eighth house may generate lustful desires in you. Hence, it would be necessary to keep them under control. It is only a respectful behaviour that will help you to earn name and fame in the society. At the workplace, you should save yourself from falling prey to someone's hatred. Refrain from exhibiting an overconfident attitude as it may give birth to many foes. You will be quite religious during this month and embark upon religious journeys. Enemies will be tackled successfully and they will not stand any chance against you. On the domestic and professional front, prosperity will prevail. Overall, it can be said that the month of July will remain in your favour.

Finance: After taking a look at your economic front, it can be stated that you will receive some positive outcomes during the stretch of this month. A deal may get finalized which will provide you with unexpected benefits. Some natives belonging to this house pay also gain access to ancestral property. Other than this, you may use some of your monetary resources on your domestic needs, which will keep you satisfied. Younger siblings will provide you with some economic assistance along with your friends, your economic condition will prosper because of cutting down on several expenses. In this manner, you will be able to plan a proper budget and keep your financial conditions stable in order to achieve the effects with regards to your business you may have to work extra diligently and take certain tiresome trips

Family & Friends: This month will prove to be quite crucial for the domestic front of Libra natives. Some of the members of the household may win your hearts on account of their good behaviour. You will think about the benefit of your family and devote a lot of time towards it. With regards to your parents' health, you will receive mixed outcomes. Younger siblings will agree to whatever you say. Family members may also take a trip together, possibly a religious one. If you are engaged in any judicial matter, then there are quite a few chances of the verdict being delivered in your favour. Apart from this, you are advised to remain somewhat cautious of certain maternal family members, as they may pose threats to you and your family. On the other hand, you will obtain benefits from your in laws during the second half of the month. Your elder siblings will try to achieve something good on your behalf.