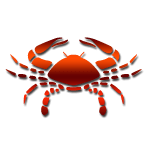 Health: Taking a look at your health report during the month of July, it can be stated that the twelfth house is under the occupancy of Sun, Rahu and Mercury and the sixth house is being resided by Jupiter along with Ketu and it remains under the affliction of Sun and Mercury. Taking note of all these situations, it can be stated that your twelfth and sixth house are in a debilitated state. The ruling lot of sixth house happens to be Jupiter. Hence, you may suffer from various health problems. Because of this planet, there are strong chances of you falling prey to obesity. It is recommended to avoid the consumption of excessively oily and fatty food items. You may also get inflicted with various eye disorders and piles. Apart from these, there are no chances of you suffering from any major disease. But, observe the necessary precautions to keep all health problems that bay.

Career: In terms of your career, you will remain at the receiving end of propitious results. Some natives of this sign may receive a transfer order, while some others may leave behind their old job and join a new one. The new job opportunity will prove to be quite rewarding for you. You may also have to take certain trips to fulfill the requirements at work. During this while, rivals can pressurize you, which is why it is advised to remain extremely careful. At the same time, your colleagues can also generate challenges for you, which is why you should not lose your focus. The presence of Saturn in the tenth house will provide stability to your professional sphere. If you are involved in any kind of business, then business in foreign countries will help you to earn good amount of profits. Those who export items from one state to another may also get good results. Additionally, those working in petroleum, gas, engineering, finance, banking and cosmetics can get favorable results.

Love/Marriage/Personal Relations: Cancer natives prove to be lucky love during the month of July. Your beloved will inspire you to move forward in love and your success can be attributed to him/her and it can be deduced that your partner will prove to be your lucky charm. Considering this fact, you should devote all of your attention and respect to him/her and also present your partner a gift. This is the right time to make the most of your love life and enjoy to the fullest. If you are married, then this month will prove to be somewhat favourable. You will receive a piece of good news from your partner. The doors to your fortune will be wide open due to the grace of your life partner. However, your spouse may get involved in a conflict with your siblings and health may also remain in low spirits. Hence, take care of him/her and try to keep your life partner happy. With regards to your children, you will receive some good news which will make your conjugal life more blissful.

Advice: As a remedy this month, you should keep a fast on Thursday and always keep a yellow colored handkerchief in your pocket to get the blessings of Dev Guru Jupiter. Apart from this, you make yellow rice on Thursday and offer it to Goddess Saraswati and then offer food to Brahmins.

General: Those who belong to the zodiac sign Cancer have great possibilities of having a wonderful time during the month of July. If we overlook the aspect of health, then each and every aspect of life is expected to perform well during the month of July 2020. Health may remain under the weather, hence you should take proper care of it. During this month, you may also get chances to take certain trips, which will also prove to be quite important for your career. Business will attain flourishment and your professional life will become stable. Meanwhile, you may have to let go of many opportunities because of your lazy nature. Hence, keep yourself active and more than ready to embrace any opportunity to save yourself from repenting later.

Finance: From the economic point of view, the month of July has mixed outcomes in store for you. The presence of various planets in your twelfth house will increase your expenses to a great extent. As a result, your economic condition may crumble. However, the ruling Lord of your fifth house, Mars will reside in the ninth create prospects for you to earn money. Jupiter will also make a contribution to your economic prosperity. In such a situation, you should keep in mind that some of your monetary resources may get procured in taking care of your health. At the same time, the ruling Lord of eleventh house, Venus will keep the inflow of your income intact, because of which you may earn money on one hand, while on the other prospects will also get created for losses. It would be a major task to strike the right balance between your income and expenses.

Family & Friends: After taking a quick glance at your domestic life, it can be stated that July 2020 will prove to be quite satisfactory. Members of the household will nurture feelings of love and affection for each other. A significant amount of your resources will be spent in taking care of the domestic needs. Additionally, you can also earn some good amount of monetary resources after selling a family property. Female members will remain elated who will contribute to the serene atmosphere of the household. Talking about your kith and kin, an outsider may accuse a family member of something. Consequently, your societal stature will be at stake. Hence, remain careful and try to protect the honor of the family. Do not disrespect any elderly person. You may have to spend some of your resources to fulfill a particular demand of your younger siblings. The support of elder siblings will be obtained.