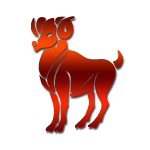 Health: In terms of your health, the ruling Lord of your zodiac will remain posited in the twelfth house, because of which you may remain somewhat worried about your wellbeing during the initial days of the month. It has been said so because Mars will keep afflicting the planet Saturn and you may suffer from some eye disorders or insomnia. There are also chances of you getting involved in a minor accident. Do not overlook the small problems as they may develop further and pose threats for your health in the future. You may also experience pain in your throat, ears and thighs. Hence, take special care of your health and seek the guidance of medical practitioner.

Career: If we talk about your career, then the presence of Saturn in its own house will slowly create positive outcomes for you, because of which your hard work will bear fruits of success at workplace. Senior officials will also stand by you and extend their support in accomplishing various tasks. You may have to take some work related trips which will prove to be somewhat tiring at the beginning. Very soon, you will be at the receiving end of good benefits because of them. As a result, your position and dominance at workplace will expand. Those who work in a team should not blindly trust their team members during the initial half of this month. Refrain from assigning any major and important task to them. Otherwise, you may face deceit and nothing else. However, the second half of this month will prove to be better. Those who are involved in any kind of business, will encounter a propitious time. Success will fall into their laps because of their schemes and projects and their trade will expand gradually.

Love/Marriage/Personal Relations: Natives who are in love may encounter some challenges during the stretch of this month. But, they will disappear once you set foot in the second half of July 2020. A friend of yours may also express his/her feelings in front of you and you may also take a special interest in one of your friends. With regards to your partner you might think prudently and make plans for your future. Do not entertain the interference of a third person in your relationship as it may have drastic repercussions. You may also introduce your family members to your beloved during the second half of this month and make plans for a trip. As far as married natives are concerned, the month of July will prove to be ordinary. However, the affliction of Saturn and Mars in your seventh house may generate dissatisfaction in your relationship. It would be better to work on your chemistry together. Try to spend maximum amount of time with your partner so that the problems come to an end very soon. During this while, life partner may also accompany you in a trip which may also be religious in nature. Both of you will remain inclined towards religious activities, because of which peace and serenity will take house in both of your minds.

Advice: The natives of Aries should chant the Beej mantra of Mars "Om Kran Kri Kraःn: Bhumayi Namah" 108 times. Apart from this, you should worship Lord Shiva duly and if possible, recite Rudrabhishek.

General: Natives affiliated to the zodiac sign Aries are advised to refrain from any such activity which may potentially hurt you. Provide some assistance to your brothers and sisters. This will help you to earn their support in each and every arena of life. The presence of Venus in the second house is indicating the organisation of an auspicious activity at your house. Other than this, there is also a possibility of you being a part of any pilgrimage journey. Your demeanor will also be quite religious and take an active part in such activities. Consequently, your societal stature will also increase. When it comes to your health, family and finances, it is recommended to remain a bit careful to witness the inflow of positive outcomes.

Finance: On the economic front, Aries natives will remain at the receiving end of mixed results. It should be kept in mind that the inflow of your income will be somewhat less as compared to the previous time. This can be attributed to your continuous expenses and the planetary positions which will decrease your income to some extent. You may also have to spend some money with regards to your health. Also, because of being worried about your parents' health, you may spend some of your monetary resources on them. Domestic emergencies will also use up a significant amount of your finances. In this manner, expenses will keep increasing during the month of July, because of which you will be unable to strike a balance between your outlays and income. As a result, economic front can remain in low spirits. You are advised to devise an effective budget plan to keep your expenses under control and to get rid of the problems.

Family & Friends: After taking a look at your familial front, it can be said that the first half of the month will be more favourable as compared to its second half. Situations will somewhat change during the second half as the royal planet Sun is making its transit in your fourth house, which is already under the affliction of Saturn. In such a situation, the influence of both Saturn and Sun can have a negative impact on the health of your parents. Relationships between the members of the household may also turn bitter. As a result, the environment of the household may become chaotic. You should take the initiative to bring peace and harmony back to your family. The presence of Venus in its own house will keep the love and affection between family members.You should seek the assistance of a female family member to bring positivity to the familial environment. Younger siblings may encounter some difficulties. Hence, take good care of them and help them in times of need.