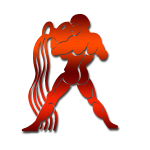 Health: In matters related to health and well being, you may remain somewhat weak during the month of July. The ruling lord of your zodiac sign will take nest in your twelfth house and generate birth problems, since your zodiac sign is undergoing a Paap Kartari Yoga. Apart from this, the conjunction of Rahu, Sun and Mercury in the fifth house and the same house is also being aspected by Jupiter and Ketu which may cause some kind of pain or discomfort in the stomach, liver, kidneys and feet. If necessary, seek the guidance of an experienced medical professional so as to cure yourself completely. You are also advised to remain in a state of complete awareness to keep yourself fit and fine.

Career: In terms of your career, you may have to encounter some minimal challenges during the month of July. However, situations will return to your favour very soon when the ruling Lord of the tenth house, Mars will transit in your second house. Because of this, you will be able to perform quite well. The support and endowment of your senior officials will also be obtained. Not only this, you are quite likely to secure benefits from the government sector too. But, it would be necessary to remain somewhat careful during the first half of the month as certain situations can crop which may enrage you to quit. You are advised to observe patience as a favourable time will fall into your lap as soon as you enter the second phase of this month and you will regain your lost radiance back. Those involved in business will also be graced with prosperous results and you will come forward as a successful businessman.

Love/Marriage/Personal Relations: Your love life may suffer tremendously due to the influence of several malefic planets on your fifth house. Because of this, the ruling Lord of the fifth house will also remain in a debilitated state. The habit of talking too much will prove to be fatal for your relationship. You are advised to remain extremely cautious as a small tug of war may turn into a big fight and your relationship may supposedly fall apart. In such a situation, the endowment of Venus will be of great help. Keep yourself calm and composed and meet your partner only when it is necessary. Some lucky natives of this sign may also tie the knot with their respective partners. If you are married, then this month will prove to be quite crucial for your life partner. He /she will be graced with profits and professional success. Your better half may also gain access to a better position. This situation will enhance your conjugal life and eradicate all the stress present in it. However, you should remember not to entertain the interference of a third person as your relationship may crumble. Apart from this, your conjugal life will run normally and you will be able to spend some blissful moments with your life partner.

Advice: As a remedy, you should wear diamond gemstone this month and if you are unable to wear this gemstone, then you should wear opal or fire opal gemstone ring finger in a silver ring during Shukla Paksha on Friday. With this you will get all the comforts and your fortunes will be strengthened.

General: For natives belonging to the zodiac sign of Capricorn, the month of July will prove to be excellent in terms of monetary returns. Many of your achievements will help you to earn economic benefits in which you will also obtain the support of your family members. Due to the benediction of Venus, you will be able to you enjoy the best of luxuries and comforts. Environment of the family will remain peaceful and you will devote some quality time to your family members. You will not remain preoccupied with many tasks during the month of July, which will help you to make planning for the future and standby them to give them the right direction.

Finance: The predictions for the month of July state that on the economic front, you will be granted many favours. The presence of Venus will provide you with many luxuries and comforts under which you may also purchase a new house or a vehicle. Hence, it can be stated that you will lead a joyous life with your economic state remaining stable during the month of July. Apart from this, the influence of five planets on your eleventh house will yield more strength to your economic front. The planet Saturn will take nest in your twelfth house and aspect your ninth house, because of which you may earn some benefits from foreign connections. But you have to keep trying to remain at the receiving end of such profits. Those who are enrolled in Multinational Companies will also receive fruitful results. Business professionals can expect more profits falling into their lap as compared to the previous time.

Family & Friends: Family life will go through a fortunate time during the month of July. Problems persisting in the household will finally disappear and a peaceful time will come to the forefront. Family members will remain affectionate towards each other and it will keep increasing day by day. Health of your parents will also remain quite stable and they will take active participation in each and every domestic task. Your mother's activeness and energy will be the talk of the town, because of which the tide of happiness will run over your family. Together, your kith and kin will also try to organise an auspicious function at your household. Siblings will also stand by your family's side. The collective income of your household will increase. Overall, it can be said that the month of July will be excellent for the domestic front of Aquarius natives. However the one aspect which needs some amount of attention would be your children as they are likely to experience some difficulties.