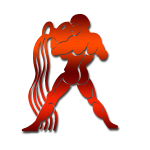 Health: If you look at it from a health point of view, then you have to take ultimate care of your well being. Saturn and Jupiter are present in the tenth house along with Ketu and Rahu and Mars are in the fourth house. These planetary coincidences cannot be deemed very favorable. You may suffer from problems like chest pain, stiffness in the chest area, lung problems or irritation. If you do not pay attention to the problema on time, then it may be too late. Avoid excessively fatty foods and do not skip meals.

Career: A lot is going to happen in your professional life this month. From a career standpoint, you will have to be very careful. The presence of Ketu in the tenth house and the effect of Mars and Rahu on it will create a fluctuating position at your workspace. Your mind will focus less at your work and there will be more scope for mistakes in your work, due to which your performance will also be affected and you may face some problems in your job. There is also a possibility that you may get involved in a fight with a certain colleague and the matter may reach the management, so work very thoughtfully and do not allow anyone from your side to take any action against you. The transit of Jupiter in your zodiac sign from April 6 will bring transparency in your foresight and thinking and you will be able to take advantage of your experience properly and be able to take the right decisions. From April 14, Sun is moving into your third house and it will increase your courage and will strengthen your relationship with your superiors. In this situation, you will see a gradual improvement in your career. If you are into business, then this month will be good for you but you will have to avoid some such tasks in which you may have to face blows from the government machinery.

Love/Marriage/Personal Relations: The beginning of the month will be good for love related matters. You will get a chance to think of the future by moving forward in your relationship. Your relationship with your sweetheart will be cordial, but Mars will enter into the fifth house, because of which there can be heated debates between you two. Your sweetheart can hold on to something. This stubbornness can cause disputes between you guys. You should try to convince them calmly and you can handle this relationship only by staying away from any debate. The beginning of the month is good for married folks. Life partner will also try to follow you step by step. This will happen all of a sudden because Jupiter will change zodiac signs on April 6 and aspect your seventh house and the harmony between you and your spouse will be very strong. You will get to know each other's mind, which will lead to a good married life. Sun changing zodiac signs can lead to confrontations, make sure not to pay heed towards any.

Advice: You should donate pomegranate, jaggery and gram on Tuesdays. Shri Sundarkand Path should be recited on Tuesdays and Saturdays. On Saturday, light a mustard oil lamp under a Peepal tree. Feeding grains to birds will also be beneficial for you. Chant the Beej Mantra of Shani Dev as much as you can.

General: You are a discipline-friendly person and success come handy to you only after you pass a certain age. You are also adept at hiding things and do not let anyone read your mind. This is the reason why they do not understand you well and then your sudden decisions surprises them. You can also be quite proficient in the field of politics. There is certain amount of seriousness in your life. The month of April will demand some attention towards your health because Shani Dev, who is the lord of your zodiac, will remain in your twelfth house, which is the house of loss and expenditure. As a result, your expenses will remain escalated. You may have a problem with your feet and complain of a certain eye disorder. You have to make a lot of efforts to keep your expenses under control, but if you want to go abroad, then this year your wish can definitely be fulfilled. On the contrary, if you are already living abroad, then this month will prove to be a great success. With your efforts, you will be able to expand your profession more easily. Family life will go through some ups and downs this month as Ketu in the tenth house and Rahu and Mars in the fourth house will keep you busy on the family front. Parental health may also be a cause of concern for you. At this time it will not be profitable to move into any property.

Finance: From the economic perspective, the beginning of the month will be moderate. Due to the aspection of Mars on the eleventh house, income may be sparse but due to the conjunction of Saturn and Jupiter in the tenth house, expenses will remain high. Conversely, due to the conjunction of Sun, Mercury and Venus in your second house, you can also succeed in making some additions to your bank balance and can use up some of the money on your business. After April 14, the planet Sun will make its transit and that is when you can earn some good profits from the government sector.

Family & Friends: Your second house is hosting the conjunction of Mercury, Venus and Sun and Saturn is influenced by it and Rahu and Mars are present in the fourth house. Because of this, despite having happiness and bliss in family life, some problems will remain prevalent. In particular, your mother's behavior may change. She may be a little irritable and may also be troubled by her health problems. It will be very important to take care of her during this period. Her health may go through some improvement when the planet Mars changes zodiac signs. Apart from this, Mercury, Venus and Sun will bring more happiness to your family life. Mutual harmony and love will grow between family members. You will get good vibes from your siblings, but there can be a debate between you guys for some reason or other, so do not let such a situation crop up, otherwise it can ruin your domestic tranquility.