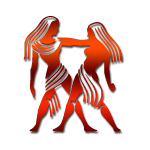 Health: There is no possibility for any serious problems related to your health to occur this month. But an old ailment can relapse and cause problems. Involuntarily, you may have to face some kind of joint pain and etc. Therefore, be conscious of your health.

Love/Marriage/Personal Relations: In this month, the intensity in your love relationships can increase. You can resolve all kinds of problems with the mutual harmony present in the relationship and can create better conditions in your love relationships. If you are planning to hang around with your boyfriend/girlfriend this month, then it can be successful. If you want to share your feelings and thoughts with him/her, then you can also do it later in the second half of this month. Your emotions towards your boyfriend/ girlfriend will get stronger and your faith in one another will also increase. The situations will be better in your love relationships and towards each other. You should try to avoid any unnecessary stress. Try to stay away from any kind of disputes. So that the mutual harmony between you and your boyfriend/ girlfriend gets better. In this month, the situations pertaining to your marital life will be stressful. Your relations with your life partner will be somewhat normal, but you can see the lack of determination towards each other and the feelings of cooperation with each other can be less. Therefore, maintaining a warm relationship with your partner can be your responsibility. Then only you can gain a good amount of success in your work , business and various other spheres of life. Because if there is peace in the home, then there is good progress in each and every aspect of life.

Advice: Donate green things on Wednesdays and worship Ganapati. Offer durva to Ganesh Ji. Provide service and cooperation to poor students, so that your conditions can improve.

General: Your ability to think and understand things is strong. But you may have to suffer from loss if you perform things according to some other person's advice. Gemini natives are capable of making their own decisions and reaping the fruits of success. Therefore, you should try to do any work with your own decision, so that you may achieve good success. Your intellect and speech are intense. You are a good spokesperson. On the societal front, you will have a strong hold and will always be a step forward in doing any work. You are the ones who usually like to think twice about properly before doing any work. Therefore, there is a possibility for you to likely achieve success. In this month, you will be getting opportunities to gain wealth from real estate. Thus, if you are making any efforts in terms of any real estate acquisition, then it can be successful. If you are eager to purchase any land, vehicle etc perspective then it is also likely to be successful. In this month, along with receiving money through real estate, you will also get opportunities to gain social dignity, respect, and honor. You could have a stronghold in the political sector and you will be able to achieve good triumph related to your work and business. The conditions pertaining to your rivals will remain normal. Hence, if there are any kind of disputes and etc. then you can try to overcome them. There is a possibility for you to gain success from overseas travels and etc. If you want to travel to a foreign country to fulfill work requirements, then you can do it. You can get good success from it. But the situations pertaining to your marital life in this month could be stressful. Your relations with your spouse can get worse. The situations regarding your children's side and your love relationships will be in a better direction. In this month, you will be in a happy mood. Fortune will favor you well. If you are into some business or work, then you can get good results. You are likely to get favourable opportunities for gaining economic benefits this month. You will develop physical laziness, mental distress and stressful situations can also arise. But, there will be good progress from the business perspective, as your efforts will yield you great success. If you are diligent towards gaining any post or position then there is a possibility for you to likely be successful in it. In this month, you may get sudden opportunities to gain money related benefits. Any work done with self-confidence can relinquish propitious outcomes. Therefore, you should be aware of your work and along with having faith in yourself, you should try moving your work forward in a smooth manner. Prosperity will fall into your lap. The planet Jupiter is transiting in Sagittarius, which will yield you good results related to your work. The dates 1,2,11,12 and 22 can create stressful situations. Try to observe cautiousness during these dates.

Finance: The economic conditions in this month are going to be strong. You can get opportunities to gain financial benefits in every way. Therefore, do not let any opportunity to slip off from your hands. While taking advantage of time, try to gain the full benefits of it. In this month, there is a possibility for you to also gain a good amount of success from your work and business. Inflow of financial benefits will also be noticed. Therefore, you should try to give a better direction to your career. If possible, you can also try to make some plans of expansion successful in this month as well. There is a possibility for you to be successful in every form in all your attempts made to gain economic benefits. If you are an employee and are seeking to do any kind of business and etc. then you can also do it this month. As a result, successful results will come into the forefront. Try to always keep an average estimation of your financial status from time to time. Also, be careful while making financial transactions.

Family & Friends: In this month, the domestic conditions can be stressful. There could be some unnecessary discord seen in the family. Due to some other person, there is a possibility for controversies to arise in the household and the balance of the house can worsen. In such situations, you should try to maintain the mutual harmony between each other in the family and also take care of each other's needs. According to the monthly predictions, it will be propitious for you to cooperate with each other. You should try to improve the situations in the family, according to your capacity and capability. If you can't do more then at least try to improve the mutual harmony with everyone. Try to take each other into confidence and make efforts to make yourself familiar with all the situations and circumstances. Keep looking for the solutions to the existing problems. The conditions can get better by doing this. Get the necessary support from your parents and try to maintain a good relationship with them. Also, offer your services to them. You should discuss the development of the family with your siblings and relatives. You should try to do any work that is related to your work business. As you are an intelligent person, you can give a better direction to the circumstances of your family. You will be satisfied with your child's performance. You are also likely to receive the support from your children.