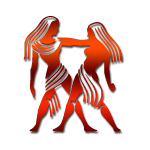 Health: The health report of Gemini natives during the month of July present this observation that you should remain careful during this month. The ruling Lord of your sign, Mercury is present in your ascendant house and trying its level best to provide you with strength. But, at the same time your ascendant house is also hosting the conjunction of Rahu and Sun and under the aspection of Mars. Because of all these situations, you may suffer from multiple health problems which include mental stress, headache, fever, body pain, joint pain etc. Hence, take care of your wellbeing and seek the guidance of a medical practitioner to keep yourself fit and fine.

Career: The presence of Mars in the tenth house will prove to be beneficial for your career, as it is seated in a quiet exalted manner. Meanwhile, Saturn present in the eighth house will also add some contribution to your professional success, thereby enabling you to initiate a secret task of your own. Since you are under mental stress, do not let yourself get manipulated easily by others, as it may have drastic repercussions. The adherence of the remedy given above will help you to climb the ladder of professional success. The natives of the sign, associated with business may obtain mixed outcomes. Those were related with activities like commissioning may witness prosperous results. Other than this, the inhabitants who are associated with the government sector will be graced with good returns during the second half of this month. A special someone can enter your life who will play a crucial role in expanding your business in the near future.

Love/Marriage/Personal Relations: For matters related to love and romance, this month will be somewhat ordinary. You can expect various ups and downs to be a part of your romantic life. Hence let everything run smoothly and do not add more complications. The influence of Mars and Saturn on your fifth house may generate some minor problems, but you will be able to tackle them with your prudence. However, the initial half of the month may give birth to some challenges for your relationship, but situations will be in your favour once you set foot in the second half of this month. You may also spend a considerable amount of economic resources on your partner which will keep him/her elated. Those natives who have already tied the knot may encounter a rather sensitive time. Accept the challenges present in front of you and try to dissolve the problems which are crippling your marital life. Look for a mutual solution by communicating to your life partner. The contribution of Jupiter will also help to make things more stable. However, the influence of Rahu, Sun and Ketu will keep generating challenges for you. In such a situation, choose your words wisely. Please do not utter any such thing which may have the propensity to hurt your spouse.

Advice: The people of Gemini zodiac, as a remedy this month, should first chant the Beej Mantra associated with the planet Mercury and use the colour green in an excessive manner. And green trees should be planted around the house. Also, free a pair of birds from their cage on a Wednesday.

General: Natives belonging to the zodiac sign Gemini are expected to remain quite busy during the stretch of this month. You will remain preoccupied with mental tensions and in the professional front too, extreme workload will grace you. Consequent;y, you will get tired which may have a negative impact on your health. Hence, sort your priorities and keep your health at the top. Take some time out to relax so that will being remains intact. Other than this, you should also not get involved in arguments with anyone who belongs to the government sector as problems may surround you otherwise. Try to strengthen your self confidence and take proper care of your parents. With your willpower intact,you will see the face of great professional success. You may also get success in any research work. If you have been conducting a very deep study of any particular subject, then you may get positive results. Try to spend time amidst luxuries and comforts. However, mental stress will also keep disturbing you during this time.

Finance: After taking a look at your economic front during the stretch of this month, calculations which have come forward, state that the presence of Venus in your twelfth house will encourage you to spend most of your economic resources in procuring luxuries and comforts. It may have a significant impact on your economic status. The same Venus will also make you worthy of bearing your expenses. Thus, your financial condition will remain stable to some extent. The presence of Saturn in the eighth house will not generate much favourable outcomes. In such a situation, you may get inflicted with multiple problems during the initial half of the month. The conjunction of Sun and Saturn may also give birth to some problems. However, as the days pass by and the Sun enters your second house on 16th July 2020, you may be graced with success with regards to your personal efforts. Some prospects of earning economic benefits will also get created during this time. In this manner, you may have to keep a special tab on your expenses as it is feared that financial condition may deteriorate during July 2020.

Family & Friends: After taking a look at your family life, it can be stated that there can be some dearth of peace and happiness. However, full efforts will be seen on your part to keep the situation under control. But no matter how much you try, problems will find their way to your household. The hot headed nature of your father may come into the forefront, because of which several problems can crop up. During the second half of this month, when the planet Sun enters your second house, you will be provided some sort of relaxation. The intensity of the tensions prevalent at your household will decrease. Thus, it can be said that the month of July may remain somewhat chaotic for your domestic life, but the presence of Mercury in your sign will keep you active mentally and also enable you to find solutions to the existing problems. You will offer your full cooperation to younger siblings which will be the need of the hour.