Horoscope 2018
The horoscope 2018, here, is written very carefully keeping all the aspects of your life in mind. It is the hard work of our Astrology experts, who have put all their learning into it. So, in this little text, you will get the culmination of the predictions for the year. These predictions will help you in planning your year in advance. Sounds good? It is indeed pretty good. Who doesn't want to do the advance planning. Some of you might be already discouraged due to your old failed plans. But plans made with the help of astrology usually don't fail.
When we make plan, we keep certain obvious things in mind. But, nothing is certain, nothing is obvious – says 2018 predictions. Astrology helps us in giving some certainty. How? Nobody knows when government is planning to do the next demonetization, but astrology can predict. You don't know if you will catch a cold next month or not. If you are woman, your time of the month might not arrive on the exact day. So, that's how our lives are; quite unpredictable. And due to this, most of our plans fail. Here comes the role of astrology, as it knows everything in advance.
Astrology and its predictions are indeed important, but nothing can beat the hard work. If your birth chart predicts that you will become rich, your hard work will decide the numbers in your bank account. Yes, your own efforts are also important to quite a great extent. You will know about a lot many things happening this year. These things can either be good, bad, or neutral. But, you must know that putting efforts can make your life run your way. There will be times when you will feel physically down, you will have to keep your spirits high.
Good times will also be there, but that shouldn't derail you from the focus. There will be times when nothing exclusive will be going on. Either these times will irritate you, or relax you. In any situation, you should have a broader view of life. You should know exactly where you are heading to. Life can be really amazing if we do great stuff. This 2018 horoscope talks about your health, family, finances, career, education, job, business, love life, and much more. In this horoscopes, we have tried to put every important thing (really important things). Obviously, we can't predict the entire year in detail in few words. Let's now know how this year 2018 will be for you.
Note: These predictions are as per your moon sign. If you do not know your moon sign, please visit Moon Sign section after making your free birth-chart: Get Your Free Birth-Chart.
Aries Horoscope 2018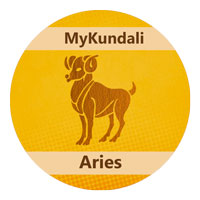 For Arians, good relationship will be maintained with spouse most of the year. Relocation or changes in the home or renovation is a possibility. Professional enhancement is predicted for some; while change of job seems to be there for others. Socially and financially, this is a period of growth. Health of father or elderly male members needs attention. Mother may need more peace; emotional stress is possible for her. Some of you may get involved deeply into religion and occult studies; while others may be interested in philosophical quest. Extensive travel is indicated; for some it may related to work while for others it may be spiritually connected. Worship Lord Shiva this year for improvement in all spheres of life.
Taurus 2018 Astrology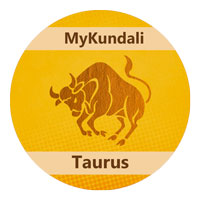 Horoscope 2018 for Taureans suggests that this is going to be a challenging year for you. Personal life will be needing more psychological analysis. Professionally, you will make some changes being dissatisfied with the growth. However, all this while you will experience an increment in efforts, courage, and valor. You may have some tough times with father at home or seniors at work. Think properly before making any financial investment. Your health also needs good attention. You need to handle your love relationship with special care. It is a wonderful time for those involved in the legal works. Also, the year is profitable for health sector. Worship Goddess Mahalakshmi regularly; and distribute silk fabrics among female family members.
2018 Horoscope for Gemini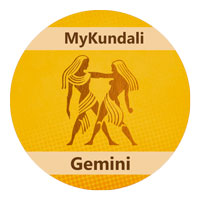 Performance artists, creative writers, and professional designers are indicated to have a good time in 2018. Gemini might face some challenges in the flow of income; unnecessary expenditure is expected to increase. You might be having some difficult times in family settings; disagreement may let you stay away from the family. This year will be good for students. It will be a dream fulfilling year for those who are looking to go abroad for higher studies. Your spouse's contribution to the family's income will help to improve your financial situation. You are advised to maintain a good relationship with your business partner. Expansion in business or launch of new ventures must be avoided for this year. You should focus on the strengthening of existing business it is the need of the hour. There might be arguments over minor irritants that may lead to misunderstanding and miscommunications. Worship Lord Mahavishnu. Donate education materials among needy students.
Astrology 2018 for Cancer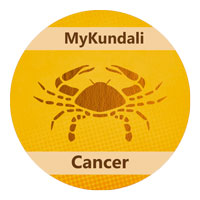 Vedic Astrology suggests you to be a bit cautious in married life, as little tiff may cause serious issue in the relationship. Renovation and extension of house and purchase of new residential property may be possible this year. Businessmen will be able to make profits through foreign partnerships. Your health will be robust. Enemies and opposing parties will experience weakness and their harmful activities will be opposed. There will be an excellent relationship with mother and father; you will spend a good time with family members. Professional lives of linguists, translators, psychologists, and psychotherapists will experience a hike in their career. Educational institutions and realty sectors will also get special benefits. Overall, the year is exciting with some ups and downs. You will get a lot to learn. So, make the best out of this year. Goddess Durga to be worshipped regularly; chanting of Durga Kavach will help.
Leo 2018 Predictions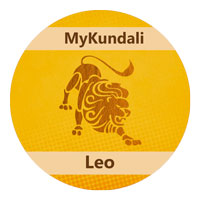 The year may start with some challenging situations, but then things will get smooth gradually. Horoscope for the year 2018 predicts that your children or younger siblings may have some health issues. Possibilities are there that you might be travelling to the foreign countries. There will be an excellent relationship with your siblings and they will prosper in life. It is a good time for engaging in meditation, yoga, and spiritual retreat. Students have to work very hard in order to pass with flying colors. Some of you may face increased stress, restlessness, lack of peace, and sleeping disorder. But, a good care of yourself will keep these things at bay. Marital relationships are expected to be harmonious. As far as finances are concerned, wealth gain and accumulation is to be increased. So, overall the year looks quite amazing. Rudra Puja is beneficial. Chanting of Rudram/Chamakam is good.
Virgo Predictions for 2018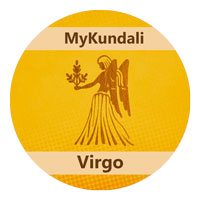 The year looks quite good and interesting. Gain in personal and family income is to be expected. You will be appreciated for your work and promotion is also possible. Electronics business will do great in this year. Statistics and software professionals will be touching the sky in their work. As far as finances and assets are concerned, you might be buying some land or property. Among all this, take good care of your children. Their health might get affected and your lack of attention may make them upset. Loans and debts may cause problem, so you must stay away from any such thing. You will need to focus on your personal health too. So, enjoy the year while being attentive. Lakshmi-Ganesh Puja will help.
Libra Forecast for 2018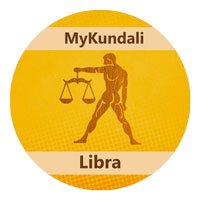 The 2018 horoscope for Libra says that there will be an increase in courage, valor, and efforts. The year is rewarding in terms of new learnings and experiences. If we talk about your finances, this year will enhance the investment in stocks and shares. Loans taken for business expansion will work. There are chances to relocate or change your residences. As far as work is concerned, you are needed to maintain a good relationship with colleagues and seniors. There is an indication of job related travelling. Expenditures might increase. Among all this, you will have to keep special attention on mother's health. Some auspicious happening in personal life in expected; many will do marriage and have baby this year. Lakshmi-Narayan Puja with Aarti in the evening will work.
Horoscope for Scorpio in 2018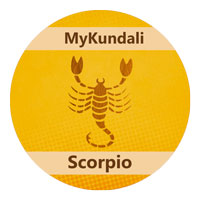 Year 2018 will give you a rollercoaster ride, Scorpions. If we talk about finances, you might have to face some unexpected expenditures. Try to be as sweet as possible while dealing with anybody. Short as well as long term journeys are possible. Also, stars suggest that you may go for a pilgrimage or spiritual quest. You are advised to handle your relationship with father and elders with some care and concern. Personal valor, courage, and confidence is going to increase within you. You have to monitor and pay special attention on the social circle of your children. Involvement in meditational practices and religious activities will help you. Overall, you need to maintain discipline in life throughout the year. Helping needy people by feeding and sharing essential household articles/items will fetch you goodness.
Sagittarius in 2018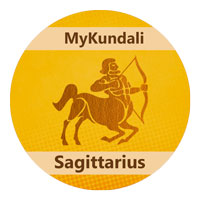 The year is mostly centred around your finances this time in a positive way. Your overall income will increase and investments as an asset will also become fat. You will also be able to accumulate well. At home, you will spend a beautiful time with your loved ones; especially siblings and cousins. Your relationship with spouse may get estranged due to some tiffs. Only a good communication can resolve it, or let your loved ones intervene a bit. Misunderstandings may be caused due to the use of wrong words, which may result in tension and turmoil. Lack of nutrition will lead you to nerve weakness; favourable planetary vibrations will let you recover fast. Your increased social involvement will enhance your social status. You are expected to have rewards for deep focusing and increased involvement in professional life. This will be a good year for your children and they will prosper. Yoga and meditational practices will help you.
2018 Forecast of Capricorn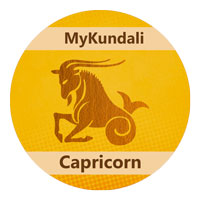 Your planets in 2018 foretell that the year is exclusively amazing for professional growth. You will experience some really positive changes happening at home as well as work. However, personal relationships may get adversely affected to some extent. You will have more inclination toward spirituality and philosophy. Among all this, health needs special attention. Seniors at work will appreciate your work; increment and promotion can be expected. Your financial condition looks good throughout the year. Know your place and everyone's space; don't feel too attached to anyone. This attitude will keep relationships beautiful and blooming. Overall, the year is good. It is a wonderful time to learn and experience new things in life. Let each moment become special and enjoy your year. Engagement in charitable activities and deeds will benefit you.
Aquarius in 2018 Horoscope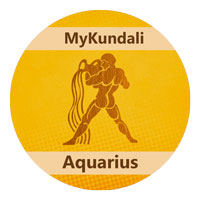 Speedy growth is expected in professional as well as personal life. You may develop interest in spirituality. Your stars predicts that it is a favorable time for your father and siblings. All your investments in work will give good returns. Opponents will be in weaker situation and in case you are under any debt, you will get rid of them. Throughout the year, you will feel quite fit and healthy. You may have to travel abroad due to work and this will give fruitful results. Children will do great in their education as well as work. Overall, the year looks promising in many matters. All you need is to keep an eye on the opportunities coming and make the best use of them. You can actually create great things for you in this year. Going on pilgrimage will benefit you.
Horoscope 2018 for Pisces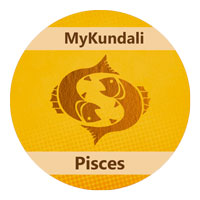 In 2018, some unexpected lifestyle changes are possible. Your horoscope foretells exclusive changes in personal as well as professional life. When it comes on work, you will have to put a lot of hard work. But, this hard work will give you good results. You may have to travel as well due to work and it will benefit you. Some situations may occur when children might not be very supportive. Try to clear out all the differences and give them the required time. If you didn't notice the sprouting problems at initial stage, things might turn really difficult. In marital life too, you will have to be equally cautious. However, patience and love will heal everything. As far as finances are concerned, avoid investing in betting or something like that. Also, think properly before investing your money anywhere. In order to keep your body and mind refreshed, find some time for meditation and spirituality. Some of you may inherit wealth or benefits may come through a joint venture or partnership. Among all this, make sure that you don't ignore the health of your loved ones; especially parents. Perform regular Puja at home. Navagraha Shanti Havan or Abhishekam in temples will prove beneficial.
With this horoscope for 2018, we hope that you will have well planned and managed year ahead. Feel free to contact us in case you want any assistance. We wish you a great year!