Devshayani Ekadashi 2017: Guidance To A Desired Life
In 2017, Devshayani Ekadashi will be observed on 4th of July. every year it is marked on the very 11th day of Shukla Paksha in the Hindu month of Ashadha. Devotees observe cow and worship Lord Vishnu and Goddess Lakshmi in order to get rid from their past life sins. Observing this Ekadashi is meant to be very fruitful. Read this article to learn more about this event.
Devshayani Ekadashi : What Is Devshayani Ekadashi?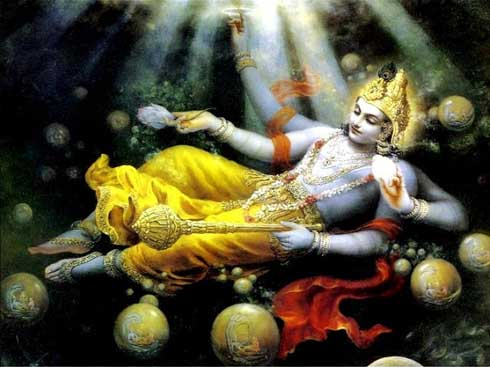 Devshayani Ekadashi opens up the doors of peace & prosperity for all the devotees. Want to know more about this day? Then, do not wait as we have brought you everything you need to know about the day of Devshayani Ekadashi.
According to Hindu calendar, Devshayani Ekadashi takes place during Shukla Paksha (bright fortnight) in the Hindu month of Ashadha. The day of Devshayani Ekadashi is devoted to Lord Vishnu. Devotees observe a Vrat (fast) to please the Lord on the day of Devshayani Ekadashi.
Now, let's know when Devshayani Ekadashi is to be observed in 2017.
Devshayani Ekadashi 2017 Date & Timing
| Event | Day | Date | Tithi |
| --- | --- | --- | --- |
| Devshayani Ekadashi 2017 | Tuesday | July 4 | Ekadashi |
We hope that date and timing to observe Devshayani Ekadashi will be helpful to you to follow the day in 2017. Now, let's take a look why to observe Devshayani Ekadashi with such holy regards.
Devshayani Ekadashi : Why To Observe Devshayani Ekadashi?
Once, there was a king named, Mandhata. He was very generous toward his subjects and was immensely popular among the common men. Moreover, Mandhata was very honest and was engaged in numerous auspicious activities. But, one event changed the fate of his kingdom. The kingdom received no rains for a period of three years and this affected the prosperity of the place, to a large extent. Mandhata performed several rites, but could not bring back the prosperity of his kingdom.
Henceforth, he set out on a journey when he met several holy men with whom he discussed his problem. But he could not find any solution from them. Finally, he met sage Angira, who advised him to follow the Vrat of Ekadashi in the month of Ashadha. Mandhata followed his advice and observed Ashadha Ekadashi Vrat with a devout heart. As a result, his kingdom received heavy rains and the prosperity was regained, after a drought for three years. Since then, the day of Devshayani Ekadashi came into being.
Devshayani Ekadashi is also popular as Deva Sayani Ekadashi, Shayana Ekadashi, Tholi Ekadashi, Pedda Ekadashi, Vishnu Sayan Ekadashi, Harivasara Ekadashi, Maha Ekadashi, Ashadha Devashayani Ekadashi and Padma Ekadashi in different regions of India.
Now, as you know why we observe the day of Devshayani Ekadashi, let's know how to follow the rituals of Devshayani Ekadashi.
Devshayani Ekadashi : How To Observe Devshayani Ekadashi?
Following are the rituals that are to be followed on the day of Devshayani Ekadashi:
Prayers and hymns are chanted to pacify the souls of deceased forefathers on Devshayani Ekadashi.
Devotees who observe Devshayani Ekadashi Vrat, abstain from consuming any food item on the day of Ekadashi.
The fast begins from the day of Dashami, while observing the Vrat devotees are not allowed to consume more than a meal.
Rituals are performed in the afternoon for the departed members of the family.
Ashwamedha Yagna (horse sacrifice) ritual is performed on Devshayani Ekadashi.
The fast is finally terminated on the next day during the Parana period.
But, what about the significance of the day of Devshayani Ekadashi? Now, we will discuss the mythological significance of Devshayani Ekadashi.
Devshayani Ekadashi : Significance Of Devshayani Ekadashi
According to Hindu mythology, it is believed that Lord Vishnu falls asleep on the day of Devshayani Ekadashi in Ksheera Sagar (ocean of milk). Hence, the day is known as Devshayani Ekadashi (sleeping moment of god on eleventh day).
Lord Vishnu awakens from his sleep after a period of four months, on the day of Prabodhini Ekadashi . His sleeping period is known as Chaturmas (four months). Devshayani Ekadashi marks the commencement of Chaturmas. It is believed that if devotees follow a Vrat on Devshayani Ekadashi, he/she is blessed with a blissful life.
Observe the day of Devshayani Ekadashi and lead a charming life in the near future. All you need to do is to purify your heart, not with water or elixir, but with a devout heart full of dedication toward Lord Vishnu.
MyKundali wishes you all a blessed Devshayani Ekadashi..!