Virgo Horoscope 2014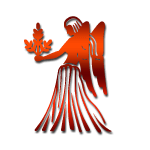 Virgo Horoscope 2014: General Predictions
Virgo horoscope 2014 indicates that you will see growth and improvement of reputation at workplace. A promotion/increase in job responsibilities will help you to tackle financial problems. Increase in workload and pressures will reduce your ability to spend time with the near and dear ones. According to the horoscope 2014 for Virgo, difficulties regarding communication will hamper your spirits. Social life is not likely to increase, as per Virgo 2014 astrology predictions. Benefits from friends and family members are likely to reduce. Horoscope 2014 says travelling is likely to increase. Be cautious while driving vehicles or handlings with sharp edged items as you are likely to be involved in accidents. Health of spouse is likely to be a cause for concern. Trouble from government agencies are indicated this year. As per 2014 Virgo astrology predictions, an important assignment/contract is likely to be received which may improve your career. However, before signing any document you have to read it carefully. If needed, take an expert opinion. Horoscope 2014 foretells that you may get financial support from your family members. You must not trust anyone on their face value in 2014. Businessmen may flourish well. Do not neglect your personal health. Do not lose your temper and not to use harsh words.
Virgo Horoscope 2014: Business - Career
As per your Virgo horoscope 2014 astrology predictions, new activities in business that were started last year may be successful, gaining strength and speed. It would be better to keep an open mind and explore new opportunities that appear, as they may bring success in future and may solve crisis situations in the year 2014. Disagreements with existing partners that began in the past may reach to peak this time. Financial claims, which may entail loss of finance and connections as well, are quite possible. According to Virgo 2014 horoscope predictions, businessmen may have to be engaged in contract agreements and would be required to take risky decisions. Moving to a new office, repairing of old premises, or purchase of business in another city or country is most probable in 2014. An employee may have to seek for another job, due to the negative changes in relations with the employer.
Virgo Horoscope 2014: Finance
2014 is not favorable to you as far as finance is concerned. 2014 is especially unfavorable when a fight for the property that may have undesirable consequences may inflame. For some of you, 2014 horoscope says these processes may be connected with business and for others with private life. As per your Virgo 2014 astrology, communication may make or break your career. There would be a lot of importance on how you communicate with others this year. Virgo 2014 horoscope says that lending finance or bailing out anyone would aggravate your financial situation enormously.
Virgo Horoscope 2014: Love - Relationships
2014 is not favorable for domestic life. There could be differences of opinion between you and your spouse. As per your horoscope 2014 for Virgo, private life may be on the front burner this year and may cause a lot of trouble. You may have to face a possible crisis in difficult love and family affairs, according to your Virgo 2014 astrology predictions. In the first half of 2014, your emotions, pride and vanity may be concerned, in the second half the question of practical things may be touched. Violent disputes about shared property and accommodation are quite possible, as per 2014 astrology predictions. In 2014, parents may have serious problems with children. Grown up children may suddenly become estranged, and small ones can be extremely naughty. Lonely people and those disappointed in family life are likely to have a new romance that may most certainly end up in marriage.
Virgo Horoscope 2014: Health
As per Virgo 2014 horoscope predictions, you may be prone to health related issues; therefore, you should be careful about your body.
Let's have a look at the prediction 2014 for individual stars consisting Virgo:
Uttaraphalguni Horoscope 2014
Increase in travel and visit to tourist places are likely, as per your horoscope 2014. Also, your astrology 2014 predictions foretell that foreign travel related to work is also possible. Increase in expenditure in 2014 is possible. Losses and thefts in residence is also expected. 2014 is a good period for making future investments and purchasing land and property.
Hasta Horoscope 2014
Improvement in professional status and rise in career is seen in your Virgo horoscope 2014. Additional workload and travel related to work may deteriorate your health in 2014. Children will be able to study hard and excel in studies. As per your Virgo 2014 astrology, confidence and pessimism will increase this year.
Chitra Horoscope 2014
Loss in speculation and trading is indicated by your Virgo horoscope 2014. Increase in travel related to work is seen. Partners/colleagues will not support you in your projects. Superiors may not totally agree with your philosophies and creativity. Your horoscope 2014 for Virgo foretells that dejection and frustration may creep in at the workplace.
Virgo Horoscope 2014: Suggestion & Remedies
Virgo horoscope 2014 advised you to perform remedies of Mercury for overcoming the obstacles.
Worship Lord Vishnu.
Recite Vishnu sahasranama stotra.
Japa of the Budha beeja mantra: Om bram breem broum sah budhaya namah, 17000 times in 40 days.
Recite the Budha stotra.
Charity: Donate Udad dal on Wednesday
Fasting: On Wednesdays
Pooja: Vishnu pooja
Rudraksha: Wear a 10 mukhi Rudraksha
Jadi: Vidhara Mool
Gemstone: Emerald
By SN Rao