Apara Ekadashi 2017: Bring Fame and Adoration
The date of Apara Ekadashi in 2017 is May 14. This is the divine day to add on good Karmas, burn all the sins, and seek blessings of Lord of calm & peace, Vishnu. Read this article on Apara Ekadashi in 2017 and know the secret of gaining fame and popularity.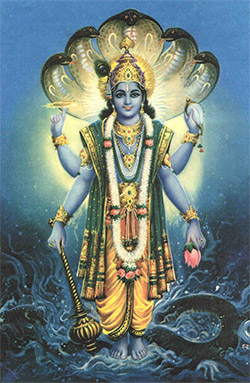 Apara Ekadashi : Erase Your Sins On Apara Ekadashi
Apara Ekadashi is so pious that its heavenly significance was explained by Lord Krishna to the Pandavas. Krishna told them that this Ekadashi is so divine that even the greatest sins can be burnt on this day. Observing Apara Ekadashi Vrat helps in attaining all the worldly luxuries, comforts, and is the key to become popular in this universe. Thus, this is the day when you can cherish name, fame, respect, and all the worldly pleasures.
Apara Ekadashi : Truly A Holy Day
Performing the rituals of this Ekadashi and worshiping Lord Vishnu on Apara Ekadashi is highly rewarding. By observing fast on Apara Ekadashi, you can achieve merits equivalent to the below mentioned religious deeds (Karmas):
Holy bath taken in Prayaga during the month of Magha.
Offering Tarpan or satisfying the soul of forefathers at Gaya.
Donating elephant, cow, gold, clothes, etc. as charity.
Taking holy bath thrice in Pushkar during Kartika Masa.
Offering prayers to Lord Shiva in Varanasi on the eve of Shivratri.
Apara Ekadashi : Celebrations Throughout India
Haryana/Punjab/Kashmir: : In these states, Apara Ekadashi is known as Bhadrakali Ekadashi or Bhadrakali Jayanti. On this pious day of Apara Ekadashi, Maa Bhadrakali is honored as the chief deity.
Orissa:: Orissa celebrates Apara Ekadashi as Jala Krida Ekadashi. Here, the famous Jagannath temple situated at Puri witnesses the major celebrations. Prayers are offered in devotion of Lord Jagannath.
Apara Ekadashi : How To Observe Apara Ekadasi Fast
If you are suffering from any worries or stress related to your past or present, Apara Ekadashi is the best day to let all these negativities take a back seat. On this Apara Ekadashi, we are here to enlighten you with the rituals of this day. Follow these simple steps, abolish all the sins and let all positivity of this universe chase you.
Apara Ekadashi Vrat begins from sunrise and continues till the sunrise of the next day.
After completing all the basic activities of the day, take bath and wear clean clothes.
Offer prayers to Lord Vishnu with a clear mind, heart, and soul. Please the Lord with offering of Tulsi leaves and fresh fruits on Apara Ekadashi.
While observing Apara Ekadashi Vrat, avoid intake of grains, non-vegetarian food, and alcohol.
If you are observing a partial fast, you can rely on intake of fresh fruits, nuts, and milk.
Spend entire day of Apara Ekadashi in devotion of the Lord and chanting Mantras.
Break your Vrat on the next morning after taking bath and worshiping Lord Vishnu.
Apara Ekadashi is the day when you can fulfill all your wishes and desires of living a successful life. Please Lord Vishnu with a clean body and pure mind to make your unique identity in this world with popularity all around. A bright future awaits with Apara Ekadashi.
MyKundali wishes you a blessed Apara Ekadashi..!