Education Horoscope 2019 Predictions
Education is the key to unlock the golden door of freedom. Without education, the world would not be the way it is now. Education brings in many virtues to everyone. As per the legendary Helen Keller's words "the highest result of education is tolerance". In the good old days, the Vedic education embodied all forms of learning. Reading Education Horoscope 2019 gives you a quick glimpse about your academic life in the new year. It also narrates how you'll tackle all the problems and come out as a winner.
Education Horoscope 2019
So, what is in store for you in terms of education in the coming year 2019? Astrology predictions could come as a lifesaver to choose the right path in 2019. Since profession takes the major part of everyone's day, it is pertinent to have the right job. To get the work you love you should choose the right academic stream according to the education horoscope in 2019.
Aries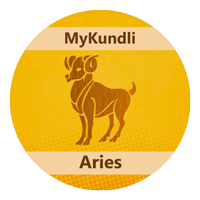 This zodiac sign is associated with the fire element. Like fire, you are sharp and good in grasping knowledge through education. The powers of Mars is going to make you invincible for any kind of hindrances in your studies during this period. This will also be a fruitful year. Mostly students of science and technology will be the best beneficiaries. Also because of Jupiter transit, your dream to study abroad could be fulfilled this year. Also, tread with caution as Rahu is in the 4th house from your sign. There could be some confusion in understanding the right way. Hence strive to better yourself with the right mindset. For this yoga and meditation will be propitious for a bright future with the elite career you love to have.
Taurus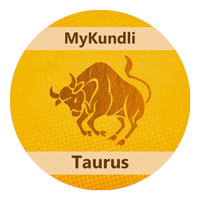 With Venus being the ruling planet and characteristics of Earth, you are a down to earth and a practical person. This attribute of yours will help in choosing the right path needed as per Education horoscope 2019 predictions. This year, there are more chances of success in competitive exams like civil service and other Government exams. Hence work hard to achieve the goal of a safe and secure job as per your nature. For students aiming for higher education in prestigious institutions like IIT and IIM will be successful but only with proper preparation. For those who come out with flying colors from these institutions will have all the chances favoring them to fly abroad for luminous careers.
Gemini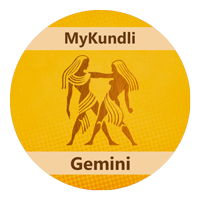 Being ruled by the planet Mercury and having the air element, you are best in philosophy and communications. Any persuasion for higher studies in these two fields will end up successfully. 11th March to 20th July would be the most favorable time as per your stars for education predictions in 2019. And the month of December is to be handled with caution. No major decisions should be taken then, as it could lead to some unfavorable events. Hence the right decisions could be done from March to July. Since these months coincide with most of the academic selections, 2019 will be a memorable year of choosing the right decision for a lifetime.
Cancer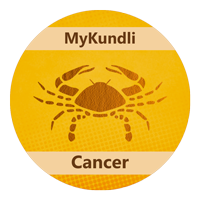 Blame the moon for your sensitivity and emotions if someone is complaining. This characteristic or water element and moon make you hard outside and soft inside. Since your emotions rule you with sensitivity, tread with caution to avoid falling prey to the greed of others. Do not heed to the pressure from peers in selecting your streamline of study. Prioritize and proliferate your search for the right college either in India or abroad. Wait for August and September, some good news is predicted by the stars for your perceptible future.
Read: Horoscope 2019 Predictions
Leo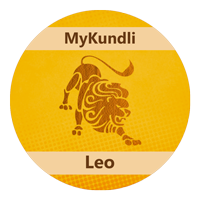 You bring warmth to anyone you deal with. It is because of your ruling planet Sun and its features of fire. The warmth to any place you go could heal the negative influences. But like Sun, you are only good when at a distance. Anyone choosing to rub the wrong side of you could end up with disaster. These traits of sun and fire could guide you to choose the right stream. The lightning speed of your grasping power will ensure success all the way in your life. But stars predict some unfavorable results the coming year. But the Jupiter's presence in the fifth house could be favorable for you from August. Health should be given preference over studies. And too much of burning the midnight oil for studies need to be avoided. Also, cutting down on recreational activities to decrease the pressure of studies is recommended for the next year.
Virgo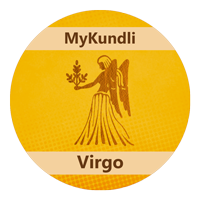 Ruled by the magnificent Mercury and with the traits of Earth, you are an epitome of analytical skills. Studies related to accounts, finance, banking, wealth management, and other analytical skill related studies and careers will suit your nature. Having good relationships with mentors, co-students, teachers could improve your skills and be a stepping stone of your future successes. This year could be a roller coaster for your academics. The first few months till June could be hard. But the year-end starting from September could bring in sparkling results.
Libra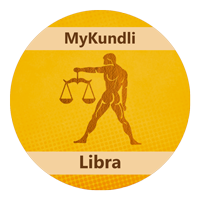 Libra people should thank the love God Venus for their loving relationship traits. The air quality adds these traits more to be loved by all. You are a person to learn more from relationships rather than books and classrooms. Planet Saturn in the coming year could make you lazy and all efforts have to be made to avoid this and remain active for a bright future. Also, try to be careful with the coming-of-age attraction with opposite sex. Because of your lovable nature, there could be many disturbances because of them and should be dealt with accordingly for a successful future.
Scorpio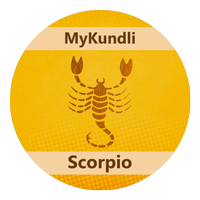 Scorpio sign natives are the best examples of progress and evolution. You love to evolve and live every day to its fullest. This indomitable quality of changing for good makes you the right student. This is possible due to the influence of Pluto and fluid nature of water. Learning new things enthusiastically is a trait you have which is most envied by others. Educating in several short-term diploma courses and other language courses could help you with your multi-activity career.
Read: Chinese Horoscope 2019 Predictions
Sagittarius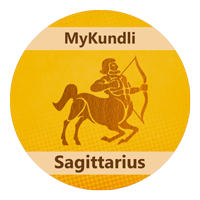 Yes!!! It is true that 2019 will be quite special for the Sagittarius students in many ways. For average students, 2019 should be focused on studies completely. According to Education Horoscope 2019, an average student can even make good marks in this year by putting in hard work. To avoid other hurdles, you just need to be a bit focused on your studies. Make sure that you are not going to waste your precious time with your friends doing nothing. It would be great if you go ahead for group studies with your friends.
Do not hesitate to take help from your teachers. Make a habit of reading good books so that more knowledge can be accumulated. Students indulged in technical or engineering courses will find this year a bit challenging. And success is always achieved by them who never leave any stone unturned to make their dream come true. If you are an Art Student, you should put your best efforts in order to lift up your creativity. But luck or opportunity knocks only once. Grabbing the opportunity is up to you.
Capricorn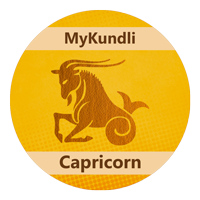 Capricorns are blessed with Saturn and know their limits. They take life as a lesson and learn from it. They also have the traits of the earth to be grounded and work hard for overcoming any kind of challenges successfully. Stay away from distractions which are against your nature and be determined of what you want to be with proper education. There will be some hindrances or distractions in various forms this year. Only not to let go of your natural trait will help you achieve your long-time goals.
Aquarius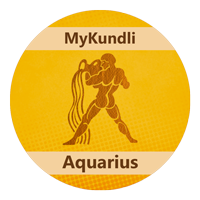 If you are eccentric and surprise others with your changes, it is due to the blessing of planet Uranus. This is the only exceptional planet to rotate on a horizontal axis, while the others rotate on a vertical axis. The focus should be equally given to extracurricular activities with academic education as your priority. With your surprising nature and changes, you could do wonders in many activities of your passion and skill. Hence trying your luck in these activities should gain prominence. But exceptional care should be taken to avoid anxiety and confusion on what to choose as a career.
Pisces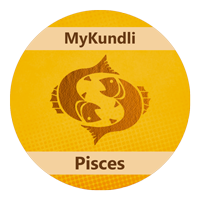 Pisces people live in a fantasy world. This is because of the ruling planet Neptune which is closely associated with fantasy. You are prone to break the rules and limitations. If this is done for good, then it is good for your future and the reverse could harm you irreversibly. Hence decisions related to higher education and career should be consulted with family, elders, teachers, and well-wishers for the right idea. In 2019, focus should be only on studies and career. Any kind of involvement in any other activity such as love affairs etc. should be totally avoided for a bright and prosperous future as you wish for.
Hope this Education Horoscope 2019 will surely help you. But do not circumvent the value of your hard work and efforts.