Career Horoscope 2019 Predictions
New Year, new hopes, new dreams, new milestones to achieve and new aspirations, 2019 becomes altogether important to everyone. You are ready to take new opportunities in your careers and work hard to ensure that the year is packed with success and achievements. Destiny is a very tricky concept and so the stars play a very important role in your life. The entire power of Astrology of your zodiac sign depends on your zodiac sign and position of your stars.
Aries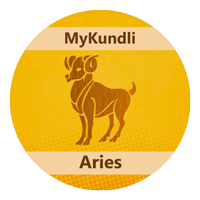 For people with Aries as their zodiac sign, the year is full of ups and downs with success knocking at your doorstep only if you perform your work seriously and with great dedication. This would entail long-term benefits for them as well. Career-wise, the year is full of achievements and applause from the seniors and attaining of desired results. Safeguard yourself from your colleagues and work people as they might conspire against you and try to ruin your professional reputation. Refrain from being a part of any office politics and conflicts at the office. Major benefits would be bestowed to software engineers as they might get a chance to travel outside the country owing to their work during the middle of the year. Government employees might also find it easy to go a year. Personal life might experience some distances mainly with father and brother and this might contain some mental anxiety and anger too. Other than this the year is good and profitable for Aries.
Taurus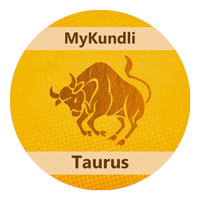 For Taurus, the year is full of exciting adventures and achievements and amazement. The year 2019 is going to be a very good one with your efforts being recognized and you achieving new milestones in your career. For students, they might go down the lane for pursuing their higher studies in abroad, an amazing opportunity for growth and successful careers heads ahead. For people at their workplace, they might get promoted and for people with business, profit is surely guaranteed. In matters of love life, it will blossom for people, and life and matters related to it will run smooth and easy. Another important consideration is that with Taurus, things would be great and hopeful only if proper planning, implementation, and execution are performed. The second half of the career is going to bloom with breakthroughs and success that awaits you. All in all the year is going to be a happy and contented one.
Gemini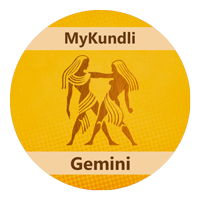 The year for Gemini is going to be crucial and tough in matters of personal and professional lives. Career is going to take an average turn that too with great efforts in order to compensate your luck. Your career is going to take a hard turn and it is generally advised to people to stay focused and generate new ideas in order to boost growth. They will need to work hard with dedication and refrain from taking any shortcuts for achieving success. Also, take a U-turn from any office politics and be extra careful while taking career advices. The month of April and May might entail with some promotions and appreciation for your work. You might see through some great job offer from a reputed firm. Career-wise the graph will proceed with great success with the increasing months. Around November and December, you will surely get a hike in your salary. Healthwise you might experience some problems wherein you might indulge in treatments. Other than this, 2019 will be filled with happiness and joy.
Cancer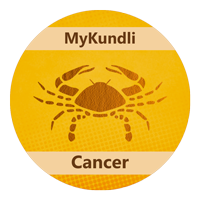 A great career for professionals, you would get all that you desired in this year only if you work with the right type of efforts. The best months will be February, March, November, and December decorated with some great news and expectations. For people in search of jobs, September, October, and December will bring great opportunities. If you're in search with new business ventures, then the months after March is great for thinking about it. The challenging months would b April to July and some hardships might be encountered. Financial decisions by Gemini should be taken after great consideration and not in haste. Health problems are going to disturb you but can be controlled if proper diet and workouts are performed.
Read: Horoscope 2019 Predictions
Leo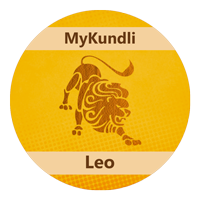 The year is filled with great beliefs and optimism for Leo. The year will speak volumes in terms of confidence and enthusiasm for helping you to carry out the usual everyday activities. For people in search of new job prospects will be content with new offers during the beginning of the first year and the second half particularly. The year will be rewarding for your hard work and dedication wherein an increment and promotion will also be something that would make you satisfied with your efforts. The most pleasant months for work population will be from January to April. May would bring some coldness and should be looked out for. The month will experience a lot of hardships and unnecessary conflicts, something that might influence your performance and position in the company as well. June would again bring happiness and joy in your lives but your work growth will be on a halt from July to September. October will again improve your conditions as you would get a new job or a job transfer. The year would end with a lot of problems, hardships, and arguments with your colleagues.
Virgo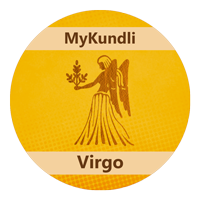 For Virgo, the growth would be good with immense possibilities. The year will experience an emotional disturbance wherein you would achieve a fair shot of success during the start of the year. Your career would take a big turn in October wherein appreciation, promotion and hike in salary are some of the prospects that you would love to relish in. You might change your job during the months of January, February, May, and June. Work life would experience heights and good lick where you would be appreciated in your organization and admired for your work efforts. For people handing business front, they will experience good financial gains as well. Some difficulties might be experienced in November and December where your work good get at stake.
Libra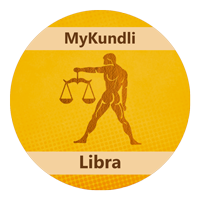 The year would shine brightly as a star for Libra. Some great career achievements would be enjoyed during the first quarter of the year. The promotion will also be down the corner for you. The key elements that make you unique will be a balanced nature and an effective communication front. For people settled in the government sector, the year would experience exceptional growth and milestones. Also, people in the private sector would also enjoy the juices of their fruitful efforts. For people searching for jobs the best months to achieve one will be from June to August. You might as well get an opportunity to go outside the country for some family trip or studies abroad. People in the IT sector will also achieve what they had longed for.
Scorpio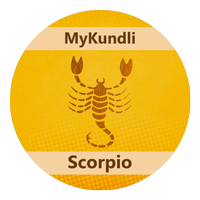 The year for Scorpio is blessed with an immense amount of success both in business and service sector where you can achieve some significant amount of growth both on personal and professional fronts. People who are not scared of putting extra efforts can easily open the doors of success for them wherein new job prospects in some reputed firms are also a possibility. Some good official trips for work or entertainment is also predicted. People of this zodiac need to understand time management to make the most of their benefits. The best months for this zodiac are April and May where a promotion or increment in salary can be enjoyed. Other than this, August and September will be great for career achievements as well. Your work will be appreciated by your seniors and so rewards will be also enjoyed. A job transfer can also be expected during the first few months of the year. If people concentrate on their work, this zodiac will enjoy the most benefits of 2019.
Sagittarius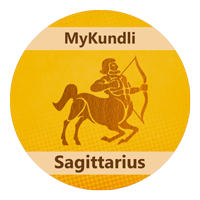 2019 for this zodiac is very easy going and mediocre. Not many benefits and not many hardships are to be worried about. The year would start with good growth in the months of January and February. There is also a possibility of a new job offer or opportunity to be enjoyed. The lucrative chances of growth are immense in this first quarter of the year. It is very important that you do not place yourself in any kind of conflicts with your colleagues and maintain cordial relationships with them. Also, work on your reputation and do not let anything hamper it, maintain work deadlines and focus on it only. An increment or a promotion can be expected from June to September.
Read: Chinese Horoscope 2019 Predictions
Capricorn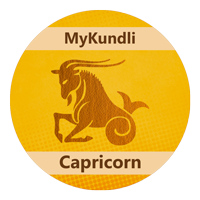 The year is going to be great, filled with opportunities, growth, and success throughout. Both business and service would grow with good results in terms of career advancements. The best months of people of this zodiac are January, March, and April. For people expecting and desiring a transfer or thinking of grabbing an opportunity abroad, the best months to hear this news is April, June, and August. Incentives and promotions can happen. The best month in the entire year is October where you will hear something packed with great happiness and satisfaction. Be careful while signing any paperwork and do it only after reading it in a detailed manner.
Aquarius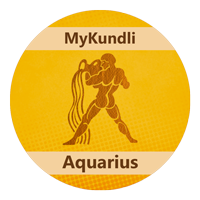 The zodiac will start with great success in jobs and business with great achievements in work front. Two things that have to be taken into consideration are first taking the right decisions and grabbing the right opportunities. Hard work will play a primary role in this zodiac. For people involved in business, the best months will be January, August, and December. Months to be looked out for are June and September. For service class, the year will be blessed with career growths and innumerable opportunities. Overall, the year will be satisfactory in terms of career, growth, and work.
Pisces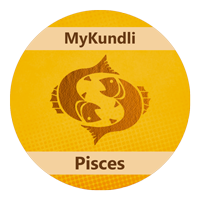 The career development and desires are all going to be fulfilled for Pisces. Great heights will be achieved career-wise and the months of January to March will bestow great happiness. For months of September, November and December will bring great benefits. Months to be looked out for are July and August where decision making will play an important role. Business expansions would be easy too and decisions would eventually turn into fruitful ones. Hard work, courage and self-confidence will help to achieve great success and varied accomplishments.
All the predictions in astrology are deciphered on the readings of your stars in accordance with the age-old Vedic astrology and are accomplished by expert astrologers to depict your career for the new year.