New Year 2014 - 2014 New Year Greetings - New Year 2014 Messages
Wow!!! Again a New Year has arrived. It's New Year 2014. Beginning of a New Year is always special. We all must be having plans about New Year 2014 resolutions, New Year 2014 party themes, and much more. AstroSage's New Year 2014 article will help you with that with a few ideas of ours. Let's check if they match up with your plans of wishing your close ones the unique way.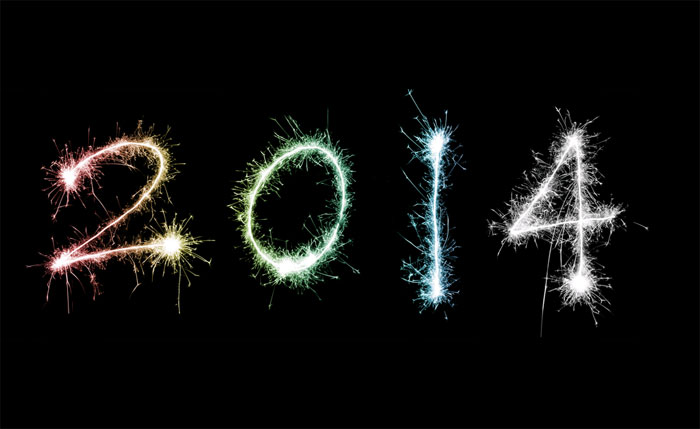 New Year 2014: A New Head Start
Give a shining start to New Year 2014 with an all new and pumped up you. The New Year 2014 surely has lots of things in store for all of us; and we all must be having numerous plans to work on this New Year 2014. A lot many plans for buying a home, brand new car, a smart phone, clothes and so many other stuff. As the New Year comes, we start sending New Year SMS and New Year Greetings. We all want to say - "Happy New Year 2014" in our own way. There are just countless things running in our mind for that. There must be so many plans that you might have thought of completing last year; however remained incomplete. But, now New Year 2014 has again come up with new ray of hope and dedication toward your goals.
New Year 2014 & Your Horoscope
2014 New Year party will include games, drinks, fun and frolic. This time of the year is the best time to party. However, we should also take an idea about what may happen in New Year 2014. Also, we can plan about future by knowing our horoscope. Just go through your Horoscope 2014 and get to know what 2014 has in store for you.
Aries New Year 2014: Arians, 2014 has a good time waiting for you. Family life will bloom in New Year. If you plan to go abroad for studies, it's a good time. Wish to know more about your life in 2014? Click here - Aries Horoscope 2014
Taurus New Year 2014: New Year 2014 has in store a lot of surprises for you, as per Horoscope 2014. You will plan something special for your loved ones. Avoid lending into an argument. Need to know more about love and family life? Click here - Taurus Horoscope 2014
Gemini New Year 2014: Horoscope 2014 predictions come up with an auspicious event. Events like marriage or birth of a child are expected. Unemployment will end and working people will get promotions. Click the link to know more - Gemini Horoscope 2014
Cancer New Year 2014: New Year 2014 Horoscope predicts mixed results for you. Personal life may be little stressful. Avoid arguments with seniors. To improve the stars and what remedies to be applied, click here - Cancer Horoscope 2014
Leo New Year 2014: New opportunities will knock your door in 2014. If you are a student, it's a good time to level up your skills. You may get a promotion. Get to know more, just click here - Leo Horoscope 2014
Virgo New Year 2014: The good time is waiting for you ahead in 2014. Your love life will be good. Health wise it's a good year. Want to know about financial issues & other stuff? Look for your horoscope here - Virgo Horoscope 2014
Libra New Year 2014: New Year 2014 brings blended response for you. Avoid involvement in legal issues. Students should do hard work. Face problems in professional life firmly. Know your detailed Horoscope 2014 here - Libra Horoscope 2014
Scorpio New Year 2014: 2014 demands hard work. Your income will increase; however stay away from law related issues. Click the link to know more - Scorpio Horoscope 2014
Sagittarius New Year 2014: First half of 2014 will blossom for you. All would go on well. In financial aspects, avoid taking any shortcuts to earn money. To know about other aspects, click here - Sagittarius 2014 Horoscope
Capricorn New Year 2014: Your enemies may try to poke you, but your patience will help you better. 2014 comes with many earning opportunities for you. Ups and downs may come in financial life. Your love life problems will be resolved in second half of the year. Know more about your predictions for 2014 - Capricorn 2014 Horoscope
Aquarius New Year 2014: 2014 will be a bright year for you. You may visit a religious place. Be cautious when you drive. Health will be good; however keep a check on your diet. To know more, click here - Aquarius 2014 Horoscope
Pisces New Year 2014: 2014 horoscope says that all will be good at your home. Your business may expand, but needs investment too. This will improve income. Be cautious if you work in a joint venture. To know about family and love life, click here - Pisces 2014 Horoscope
New Year 2014: Resolution Is A Must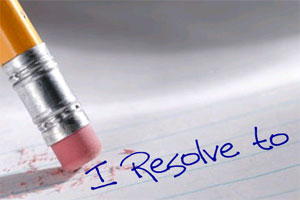 The best part of a New Year is that it encourages us to make a resolution. Now, New Year 2014 has arrived and again it's the time to make some resolutions; and make sure you stick to those resolutions this time around. A resolution for everyone means that they would follow that specific task throughout the year. A new resolution means a new beginning. Any resolution that is made should always be completed with by heart. You all must be thinking of some unique resolutions for this New Year. We also have few ideas for you, hope they will work:
New Year 2014 Resolution 1: If you are planning to throw an in-house party, the best resolution is to call your friends and foe as well. Just clarify your issues and start afresh.
New Year 2014 Resolution 2: If you have an excessive drinking habit, just make a rock hard resolution to leave it for your loved ones.
New Year 2014 Resolution 3: Make a New Year 2014 resolution to study hard and improve results to make your family feel proud.
New Year 2014 Resolution 4: Work hard in your office. Leave that 'let it be' attitude and get on to the path of success and promotion.
New Year 2014 Resolution 5: Mount a board on a wall, right in front of your bed. Write down your goals on it and watch them when you wake up; also promise yourself to complete them.
New Year 2014 Unique Gift Ideas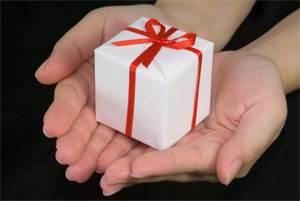 When it comes to gifts for New Year, we usually think of gifting sweets, New Year Greetings or New Year SMS. But, why not plan something unique with the same gifts in 2014? Give them a little new generation look. Check out some very unique ideas and be the first to offer these gifts:
1.Tech Gifts For New Year 2014: If you are planning to gift your close ones a unique gift then go for this very new option of technology based gifts. Technology has now overcome every field. So obviously, it has opened new options for new year gifts. You can gift Laptop, Notebook, Tab and many other similar stuff to your family members. For kids, you can buy mini computers, tech based helicopters that imitate the real ones, tech cars and latest gadgets, all are available in the market. So, gift these unique items and make them tech savvy this new year.
2. Greek Gifts For New Year 2014: This may be a little expensive for your close ones, but incomparable to your love for them. If you have any plans to go for a foreign trip, give a try to the beautiful place, Greece. You will find it apt for a vacation and for gift items as well. Do not forget to bring the Greek silver jewelry in New Year 2014 for your beloved. For your alcohol lover friends, you can bring a bottle of Greek wine.
3. Feng Shui Items For New Year 2014: Feng Shui is an art of placement of things around you to get positive vibes. It's a part of Chinese Astrology. So, gift a feng shui item this time. It could be a red color dress, as it expresses joy. Gift lanterns for prosperity. The best item is Money luck Buddha or a Happy wealth Buddha.You can visit our store to gift Buddha idol to your loved ones Go for these special gifts in New Year 2014 and bring good luck for close ones.
For some more innovative ideas, you can visit our online store - AstroShop
4. New Year Greetings For New Year 2014: Sending greetings is a trend followed from ages. But, this New Year 2014 give it a unique touch. Give a greeting card to someone, especially made by your creative ideas. It may be a hand painted greeting. An encouragement quote can be written on New Year 2014 greeting. You can make paper origami based New Year 2014 Greeting. You can visit the link to look for New Year 2014 greetings
New Year 2014: Plan A Trip With Parents
Every new year or at some time of the year we plan so many trips; an office trip, trip with friends or with beloved. But at the same time, we forget to spend time with our parents. So, in 2014, plan a trip with your parents. As soon as we start working, we usually do not get time to spend with our family. They keep on complaining. Of course, we all face this time. So, for New Year 2014, take an off from office or from your business and plan a good trip with your parents; therefore spending precious moments with them. Just vanish all the complaints your parents have. This will strengthen your bond with your parents bringing you even closer to them. It will be a good chance to express your awaited controversial issues, garnished with a good vacation. So, take your parents to their favorite destinations in 2014 and make them feel your love.
New Year 2014: Party Theme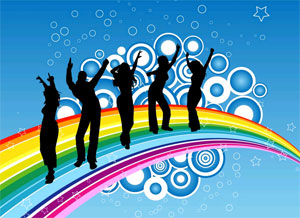 When we think of the word party, the few things that come up in mind are games, drinks, fun & enjoyment. Most of us like to have our New Year Party at a friend's place or at home. There are different themes for a party. You may also be thinking about a theme. Few suggestions are here for you to plan 2014 New Year party:
1. Cocktail party: Plan a cocktail party and serve your friends' favorite drinks and make their 2014 New Year eve a special one.
2. Garden party: You can plan a formal party that may take place in a large private garden. Start your New Year 2014 with nature.
3. Green Party: Adopt an eco friendly theme like green dresses, eco friendly environment, food based on green ingredients. So, go green this New Year 2014.
4. Hen party: This theme is just dedicated for ladies. So, if you are planning a night out, enjoy 2014 New Year Eve with your gang of girls.
6. Slumber party: A suitable theme party for all youngsters. Just invite your group of young friends. Spend a night together at your place. Welcome New Year 2014 with friends.
Hopefully, New Year 2014 will bring a lot of happiness and joy in your life. May you enjoy every moment of 2014 and wipe off all of last year's tensions. Welcome New Year 2014 with open arms!
AstroSage family wishes you all a very happy & prosperous New Year 2014!