Guru Peyarchi 2014: Rasi Palan Foretells Future
Guru Peyarchi in 2014 is on June 19. Guru will enter in Kadagam Rasi and will remain there till July 14, 2015. Guru Peyarchi Palangal foretells the timings that will be in your favor or against you. Look for the remedies also to fight back in adverse timings. Read on…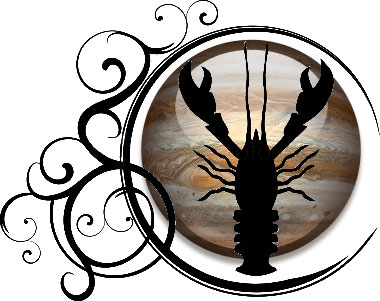 The planet, 'Guru' or 'Brahaspati Grah' is the brightest among all the planets; therefore, situation of Guru while Peyarchi is usually good for people. It plays an eminent role as it is considered at the first place while making a birth chart. Generally, Guru is not harmful. On the other hand, Guru is more profitable, while it is in its higher state in Kadagam Rasi. On June 19, 2014 Brahaspasti is entering in Kadagam Rasi and will be there till July 14, 2015. Every planet has different effect on an individual. Let's know what would be Guru's effect on the Rasi Palan in 2014.
Guru Peyarchi 2014 For Rasi Mesham
Mesham Rasi, Guru will bring good time for you; therefore, you will enjoy luxuries of life. If you are planning to buy a new car, home or property, then your efforts would be fruitful. You can get a chance to ride new car or maybe shifting to new home. You will get relief from problems in domestic life; therefore it will bring peace in your family. Due to Guru Peyarchi you will get huge benefits, in form of meeting with influential people. You may also get a chance to deal with higher authority officials. As per Peyarchi Palangal 2014, your plans of bringing change in job or business would give you very positive results. During this period of time, you will feel spiritual as well. But, to strengthen your morale you can donate gram pulses at temple. This will give you positive benefits.
Guru Peyarchi 2014 For Rasi Rishabam
For Rishabam Rasi people, Guru is in third house; thus, indicating a rise in your self-confidence and energy level. Since, this energy is offered by Guru peyarchi Palangal; therefore, you will do tremendous job and gather lot of appreciation. As per Rasi Palangal 2014, your social circle would increase along with it you will get plentiful of fame. Rasi Palangal 2014 says, you may go for short journeys as they may not even entertain you, rather, they will prove beneficial to you. It means as if you are getting a cold drink for free, on buying a pizza. But, jokes apart, rather you should avoid fast food intake or else you may suffer on health grounds. Your married life will be happy and you may plan some important decisions for your family. You will receive blessings from elders and lots of support from friends and relatives. For remedial measures, worship Goddess Durga. Also, offer sweets and fruits to little girls and take their blessings.
Guru Peyarchi 2014 For Rasi Midhunam
Guru Peyarchi Palangal says, that it's favorable time to accumulate money and spending it in family interest. There are bright chances of a marriage function at your home; therefore, be prepared as it's your turn. Guru Peyarchi Palangal predicts, footsteps of a newborn in your life. As per Rasi Palan 2014, youngsters may bend towards love and poetry. Also, the mature ones may find interest in arts and literature. Guru Peyarchi will increase your popularity; therefore, you'll succeed over your opponents and rivals. For positive benefits, donate yellow colored clothes to the priest at temple. This is good for turning wheel of fortune in your favor.
Guru Peyarchi 2014 For Rasi Kadagam
Guru is in ascendant house for Kadagam Rasi; therefore, you will be more reasonable and mentally active; hence, you may become a priest. Here, to become a priest means that you'll become a spiritual person. Hence, your spiritualism would strengthen your abilities; thus, giving you strength to face difficult times and achieve success. As per Rasi Palan 2014, you will feel delighted and happy. This will bring more of good time and comfort in your family. Some auspicious ritual may happen in your family, as Rasi Palangal 2014 predicts. Due to Guru Peyarchi, your financial status may become strong and you income will increase. Relations with higher officials will be uplifted; thus, resulting a promotion in your job. Guru Peyarchi may make you philosophical. To avoid any problems, serve cows and help poor people.
Guru Peyarchi 2014 For Rasi Simmam
Simmam Rasi, Guru's Peyarchi is in twelfth house in 2014; thus indicating that this year will not be good for you. Although Jupiter is the lord of fifth house, even then it won't be able to favor your luck. This may make you feel insecure; however, do not forget that heart is the winner of all worries. If you wish to succeed, just push all worries away and act clever. Rasi Palan 2014 says, not to involve in odd tasks. Also, it tells you to be cautious in choosing the right path in any situation. Your opponents may try to create problems for you; thus, identify them and stand firmly to defend yourself. God always helps those who ask for it. So, always worship and remember God in case you find no way out. As per Guru's Peyarchi Palangal avoid going for unnecessary journeys. For Simmam Rasi, 2014 Rasi Palan asks to exercise patience in economic, social, and personal matters. For remedial measures, serve saints and spiritual people. This will give you positive benefits.
Guru Peyarchi 2014 For Rasi Kanni
Kanni Rasi Palan 2014 predicts that Guru's Peyarchi is in eleventh house which will be amazing for you. This Peyarchi will give you positive vibes. Also, it will make you feel as if you're on seventh sky; therefore, you'll be filled with enthusiasm. The new energy in you will encourage you to initialize new projects. This will certainly give your career a new direction. Your friends and closed ones will also enjoy prosperous time. As per Rasi Palan 2014, if you plan to participate in a competition, there are strong chances to achieve success. While this time period, you may feel philosophical. During this Guru's Peyarchi, you will feel to involve in spiritual acts; therefore, this year will favor you in all aspects. To let negative energies away from you, worship Peepal tree.
Guru Peyarchi 2014 For Rasi Thulaam
Guru Peyarchi is in tenth house of Thulaam Rasi; thus, indicating purification in your acts. This will let you perform good acts and in return you will get fruitful results. Hence, you will achieve lot of success in your business life. As per Rasi Palan 2014, your plans of expanding your business will finally be completed due to Guru's blessings. Guru Peyarchi Palangal says, you will get lot of support from everywhere in fulfilling your dreams. If you are a working person, there are very bright chances of promotion. Also, Guru's Peyarchi indicates that you will get numerous chances to travel, due to business and job. Your family life will also be happy and joyful. For remedial measures, donate almonds at religious places; thus, improving your good luck.
Guru Peyarchi 2014 For Rasi Viruchigam
For Viruchigam Rasi people, Guru Peyarchi is in ninth house. This indicates that you will become self-dependent and helpful in giving good luck. This leads to increase your energy level and confidence; thus, you will achieve success in many fields. As per Rasi Palan 2014, you will not even get positive results in your business; instead your honor will rise at the same time. Family environment will be peaceful and happy. There are chances of a newborn knocking at your door in 2014. Guru Peyarchi indicates long, but beneficial journeys. Since, Guru is in ninth house so you may meet a spiritual or a socially strong person. This may give you a medium to come closer to spiritualism and God would bless you. Avoid eating non-vegetarian or drinking. Also, flow rice in a stream of water to reap positive benefits.
Guru Peyarchi 2014 For Rasi Dhanusu
Dhanusu Rasi, Guru is situated in eighth house. This Peyarchi of Guru in eighth house is not considered good; therefore, you may feel quite agitated. So, try to have a control over your worries, then only, you can concentrate on work. As per Rasi Palan 2014, your health may give you some worries; however, Guru is your ruling Rasi which will give you positive results for your efforts. You may feel learning some subtle arts and you may try to implement them, as well. On the other hand, you will also get money, unexpectedly, from some source but it's not right time to invest. At this time, investment may not be in your favor. Also, do not trust anyone blindly, rather, you should be self-dependent. For positive results, donate Ghee (purified butter), potatoes, and camphor.
Guru Peyarchi 2014 For Rasi Magaram
Guru is situated in seventh house of Magaram Rasi. Guru's Peyarchi in seventh house is considered giving positive results; therefore your wishes will be fulfilled. But, you have to make quick decisions to get all positive benefits in your favor. If you are a working person, there are strong chances of promotion. As per Rasi Palan 2014, your domestic life will be good. All the tensions in your life will end up this year. You'll get a company of well educated people and this will make life spontaneous. If you are willing to get married, it's the right time to go for it. Your married life will be harmonious. Your dignity and respect will increase and your fame, as well. If you want some more benefits, worship Lord Shiva.
Guru Peyarchi 2014 For Rasi Kumbam
For Kumbam Rasi, Guru Peyarchi is in sixth house; thus, indicating fruitful results for your hard work and efforts. But, if you are a working professional, you have to be more dedicated in your work. Try to avoid unnecessary disputes. Also, try to be cautious from your opponents and their plans. On the other hand, this time is very appropriate for legal affairs. All decisions will be in your favor; however, be independent. You should be careful of those who pretend to be your well wishers. So, do not trust any new person blindly. Donate clothes and sandalwood to priest, as remedial measure.
Guru Peyarchi 2014 For Rasi Meenam
Guru is in fifth house of Meenam Rasi, hence, Guru promises benefits for this Rasi. This Guru Peyarchi may lead to some auspicious event in family. Your intellect will be stronger at this time and your decisions will give you positive results. You will get benefits in your business; however, at some point you may become straight forward while answering. If you are a working person, a blissful change in job is expected. But, if you don't change, even you may get promoted, as per Rasi Palan 2014. Your friends and well-wishers will support you. You will feel involved in religious events; therefore, your social circle will increase. As a remedial measure, serve priests and saints.
Hopefully, this Guru Peyarchi Palangal 2014 results and remedies will prove beneficial for you and you will stay prepared well in advance.